リーディング・ルーム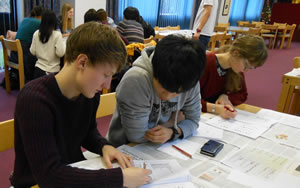 日本に出会える空間 …
リーディング・ルームではいろいろなイベントが行われます。日本語クラス、オープンハウス、ラングウェッジ・パートナーとの集いなど、日英の出会いの場を提供しています。
開館時間
月曜から金曜日 9:00-17:00
(閉館日:土曜日、日曜日。また、大学の長期休暇中も閉館となります。)
Reading Room
Everything happens in the reading room. We have Japanese classes, Open House, Language Partner gatherings, Arts and Crafts Sessions, and the annual Teikyo Festival. You can meet our Japanese students on these occasions here. It is also a good place to read and revise for exams. Please register in the library before you enter.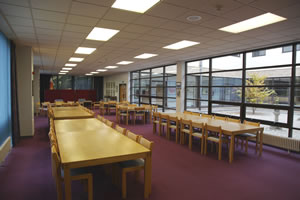 Opening Hours
Monday to Friday 9:00 – 17:00 (Closed Saturday and Sunday. Also closed during academic holidays.)
For further information, please contact the Librarian on 0191 334 5122 or email miki.binks@durham.ac.uk.