Welcome to Teikyo University's home in Durham
Established in 1990, Teikyo University of Japan in Durham (TUID) is an active branch campus of the Teikyo University Group in Japan, and it has been playing a key role in embodying the University's three educational policies: Practical Learning, Developing International Perspectives and Nurturing Open-Mindedness.
In April and September, each year, we have a group of about thirty Japanese students from Teikyo University in Tokyo here on this campus. They come to Durham to improve their communication skills in English by taking English classes and also to strengthen mutual understanding and friendship with Durham University students and local people by interacting with them. By joining our study-abroad programme, they are seriously able to embody the university's educational policies.
We have three buildings on the campus of Durham University. One is a University Lecture Building where Teikyo University students from Japan study mainly English, and the other two are Halls of Residence where our students and Durham University students live.
Our main building, called "Lafcadio Hearn Cultural Centre," is named after a Greek-born Irish writer Lafcadio Hearn (1850 – 1904), who spent his teens (13 – 17 years old) studying at Ushaw College in Durham. He then went to America and became a journalist working for several newspaper companies. In 1890, he went to Japan and became an English teacher in Matsue and in Kumamoto and later became a Professor of English Literature at the-then Tokyo Imperial University (today's Tokyo University). He was a prolific writer of books about Japanese folk tales and English Literature. Since he acted as a powerful 'literary bridge' between Japan and the Western world, our University found it very appropriate to title the building in his name.
I do hope that having Teikyo University here in Durham is meaningful both for Japanese students and for Durham University and its students, as well as local people.
Equality & Diversity Statement
Teikyo University of Japan in Durham strives to treat all its members and visitors fairly and aims to eliminate unjustifiable discrimination on the grounds of age, disability, gender re-assignment, race, nationality, ethnic or national heritage, political beliefs or practices, marital status, family circumstances, sex, sexual orientation, maternity and pregnancy, spent criminal convictions, or any other inappropriate grounds
Latest News
Conrad posted his blog entry on Teikyo Festival 2023. Thank you very much for coming and made it a great success!
Just uploaded Michael's blog post on our Field Trips for Autumn students 2023. Please enjoy!
Japanese Class will not run this year. We will review this in 2024.
Teikyo Festival is coming back again on Saturday 21st October 2023!
If you are interested in having a Cultural/Language Exchange Partner, we will still run this small programme. We have a very limited number of places and it will be first come first served basis. Please email Helen for more information: helen.mcaree@durham.ac.uk
Online Programme - during 2023 for our Online Conversation Exchange via Zoom - open to Durham University students only. This is a twice monthly informal chat in English to our students in Japan about UK life and Durham. Next programme will start in October. If you are interested, please email Helen.helen.mcaree@durham.ac.uk
<Scholarship Programme> Teikyo University provides scholarship programmes for international students. Please click here for more information.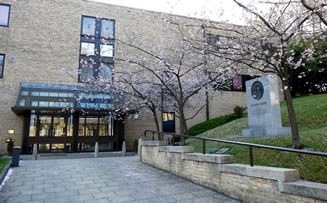 Principal′s Greeting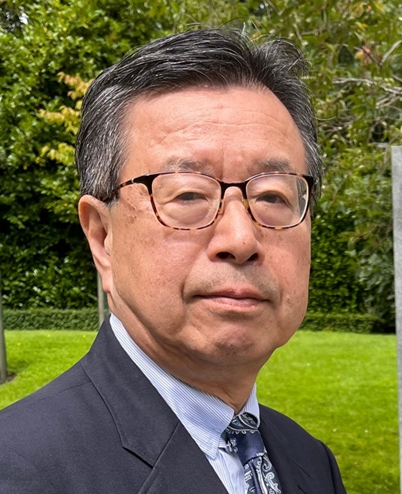 Welcome to Teikyo University Durham Campus
The Teikyo Durham Campus, located in the prestigious Durham University, which has the third oldest history after Oxford University and Cambridge University in England, was forced to suspend the acceptance of Japanese students due to the COVID-19 pandemic, but since the spring of 2022, the programme has been resumed for the first time in two years, and the smiles of the students have returned.
The former Prime Minister Winston Churchill, the leader who led Britain during the difficult times of World War II, has left many famous sayings, one of which is that "A pessimist sees the difficulty in every opportunity ; an optimist sees the opportunity in every difficulty". Although students are facing many inconveniences and difficulties in their daily life as well as in studies due to the spread of the COVID-19 infection, I would like you to take on various challenges by all means, thinking that "a pinch is an opportunity". It is a great asset for you to experience living abroad and learn about the culture of the country as a student, and to master a foreign language that will be of great use in your life after graduation. Studying abroad at Durham Campus is a great platform to provide such valuable experiences.
As you know, Teikyo University's unchanging educational philosophy is "One's Way." Britain, on the other hand, has its own long history and has fought against fascism at the risk of one's life, and a culture of individual values has taken root. When I was working for a company, I had been stationed in the UK twice for 10 years in total, and what I have seen there is a culture and life in which each and every British person values their individuality to the fullest. I think that this culture has the same basis of the "One's Way" of Teikyo University.
Including language training in small classes with all British teachers, lectures on British culture and other different cultures, college life with Durham University students, club activities and work experiences to interact with Durham University students, field trips to London and Edinburgh, and at the end of the programme, language school training while home-staying with a British family for a month in the various parts of the UK, The Durham Campus offers a variety of activities that you will never experience with other programme.
We would like as many people as possible to come to the Durham Campus, which is widely open to Teikyo University students and, sincerely look forward to seeing you here at Durham Campus filled with greenery together with our faculty and staff.
Eishu Kosuge
Principal, Teikyo Durham Campus
May 2022