Teikyo Festival
Join us for the Teikyo Festival – our annual celebration of Japanese culture here at Teikyo University of Japan in Durham.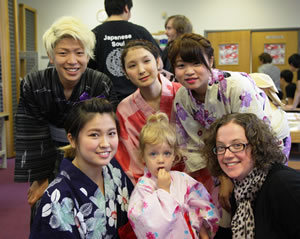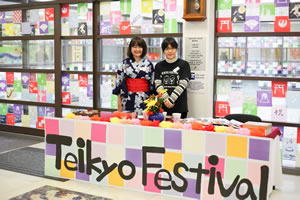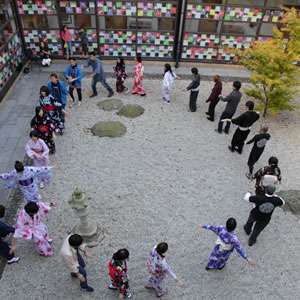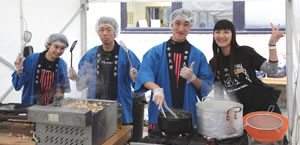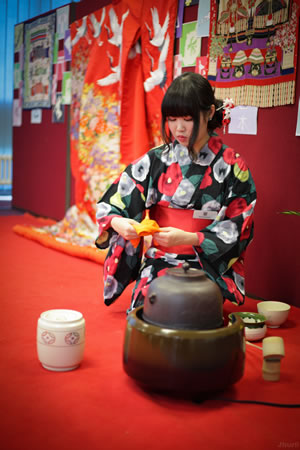 One day a year, our teaching centre is open to the public so that local students and residents can experience many fascinating aspects of Japanese culture, from chopsticks and calligraphy to traditional folk dance, music and martial arts. In the days leading up to the festival, activities are prepared and our teaching centre is transformed with themed decorations by student-led teams.
On the day of the festival, guests can take part in a traditional Japanese tea ceremony, eat Yakisoba, listen to musicians and bands, learn some basic Japanese, wear a Yukata, and much more! The Teikyo Festival also welcomes local organisations such as the Durham Aikido and Shodai Ryu clubs, who demonstrate Japanese martial arts to the visitors.
The Teikyo Festival is an enjoyable experience for everyone involved and, for Teikyo students, a wonderful opportunity to talk to many people about life in Japan.
Entry is free, but all donations and monies collected on the day are donated to local charities.
Next Teikyo Festival will be held in October 2022 (TBC), from 10:00 to 16:00. See you then!