School Visits
The school visit programme is beneficial to both the students of Teikyo University in Durham and schools in the local community. The arrangement involves a group of students going into local schools (primary and secondary) to teach children some basic Japanese language and traditional Japanese cultural activities, such as calligraphy, origami, and chopstick practise. The children are also given an opportunity to dress in traditional Japanese clothing.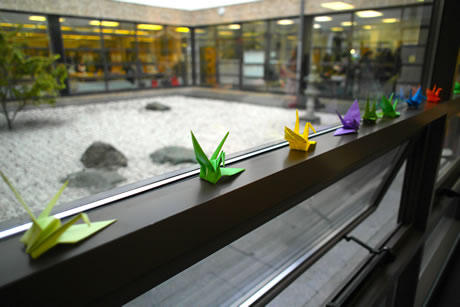 This scheme helps us to raise awareness and an understanding of Japanese culture whilst providing our students with the opportunity to build on their communication and interaction skills. Above all, this is a great opportunity to practise English in an authentic British environment.
As well as visiting local schools, we offer a community outreach programme whereby we frequently visit local libraries, community groups and local businesses to promote Japanese culture.
If you would be interested in a Japanese Culture visit, please contact Helen McAree – helen.mcaree@durham.ac.uk – for further information.