Blog: Teikyo Festival 2022
Staff Blog
Added Monday 7th November 2022 by Conrad Newman (Return to Blog)
2022年10月15日、帝京祭が復活しました!コロナにより過去2年開催できずにいましたが、多くの方にご来場いただき大盛況でした。折り紙や習字、ゆかたの試着、焼きそばにお抹茶など、日本文化を十分に楽しんでいただける一日になりました。ご協力いただいたボランティアの皆様、ご来場いただいた皆様、本当にありがとうございました。来年もお楽しみに!
After a three-year hiatus due to the pandemic, the Teikyo Festival was back with a bang this year! Planned, organised, and ran by students and staff, the festival showcased Japanese culture to the hundreds of guests that descended on Teikyo.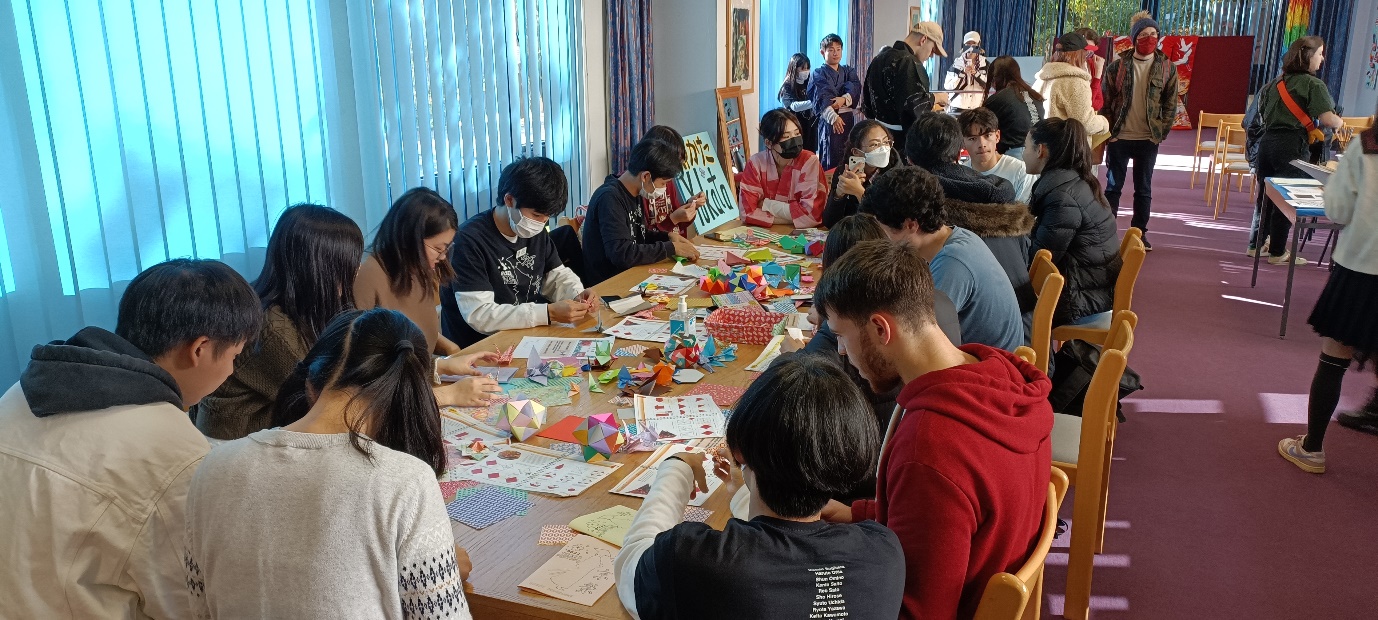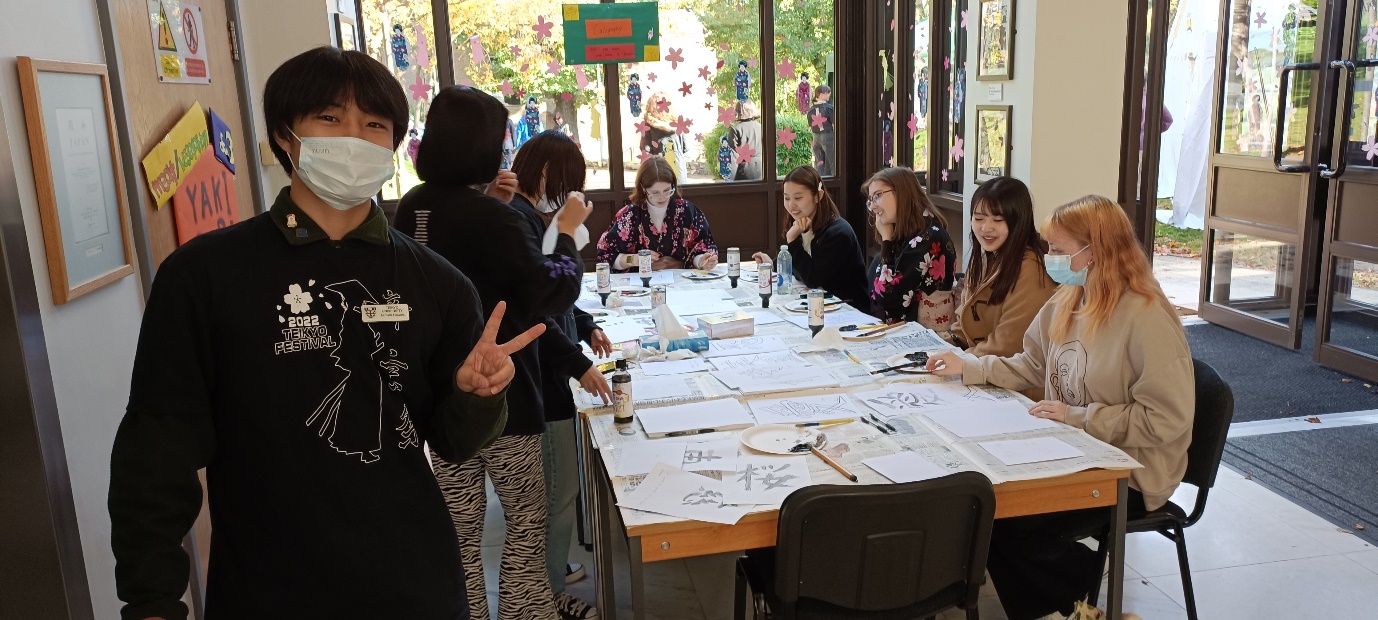 There was a big variety of events and stalls on offer, including calligraphy, origami, Japanese language class, tea tasting, and a handmade crafts shop. Friends of Teikyo, Malcolm Blackwood and Colin Young attended with their teams to give demonstrations of Japanese martial arts Aikido and Kobudo, whilst our neighbours at the Oriental Museum brought along some fascinating items for their display in the library.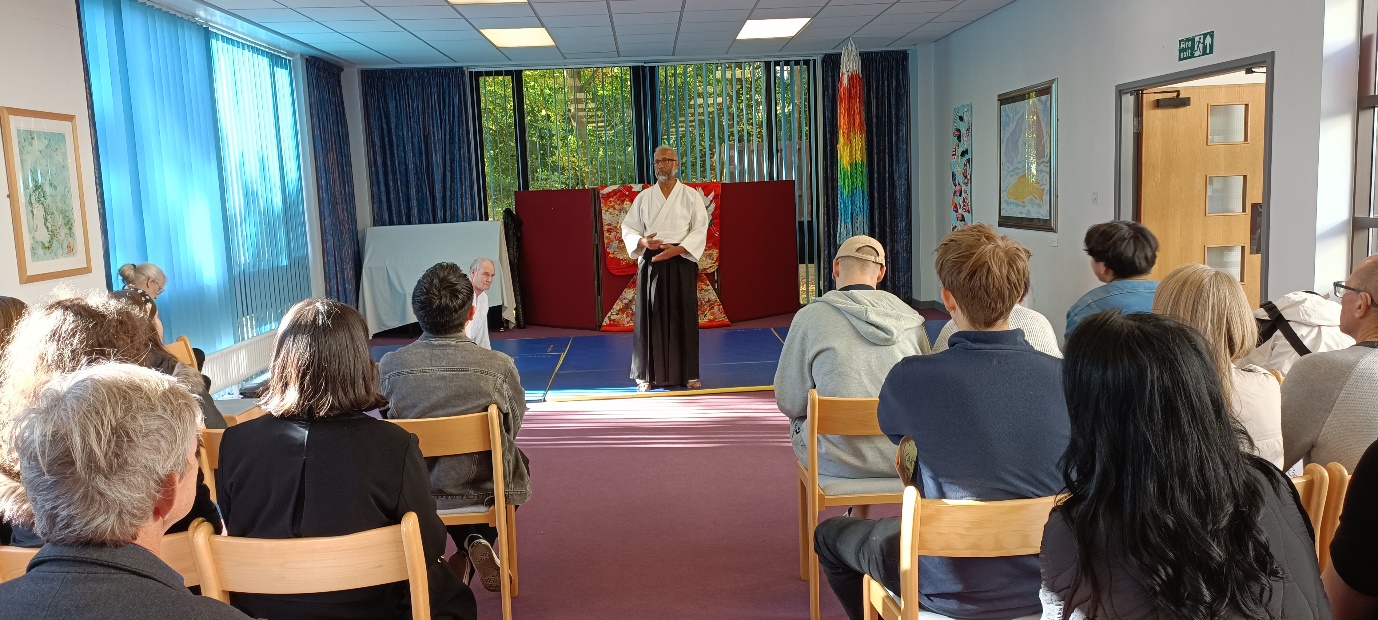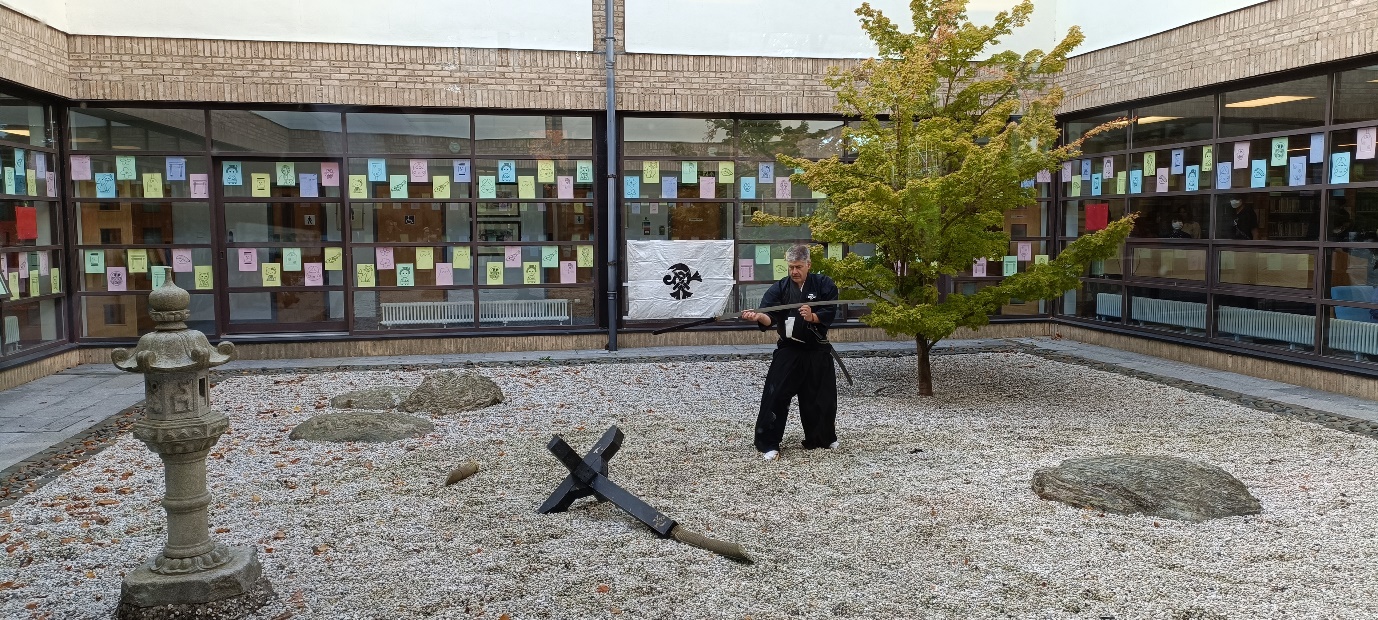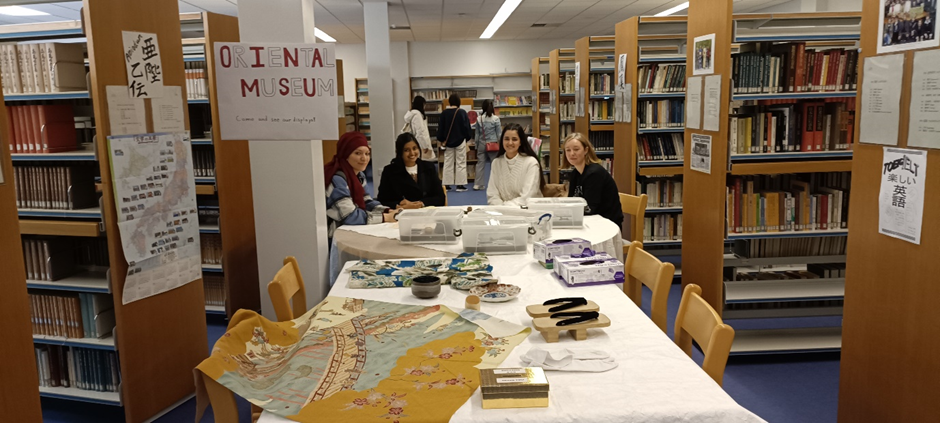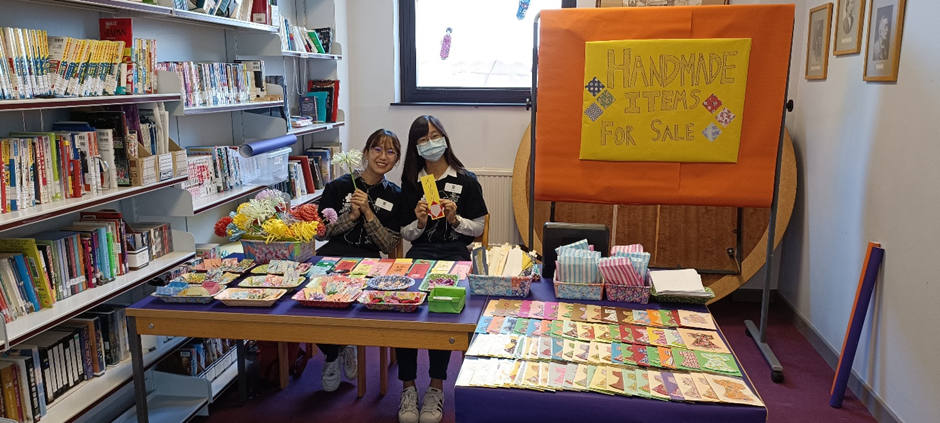 Guests were lucky enough to be able to try on traditional yukatas, dig into homemade yakisoba, prepared by Head Chef Yusuke and his team, as well as sample matcha prepared in the traditional way by our students.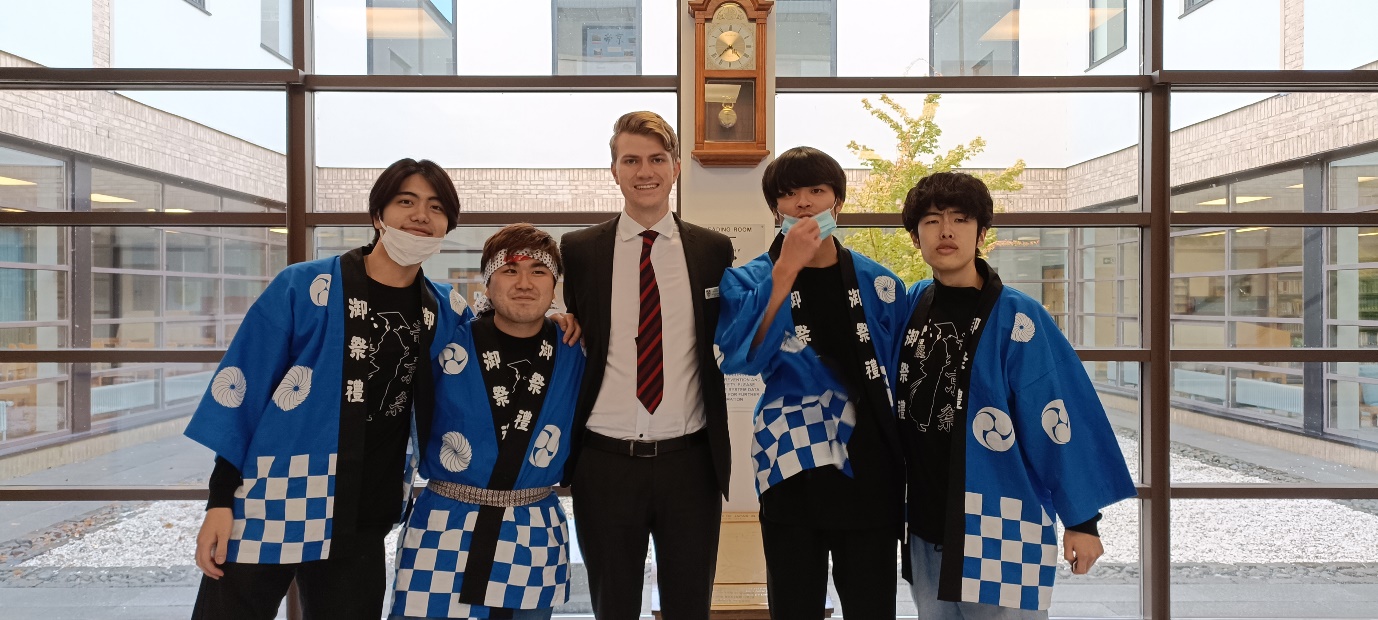 Thanks to the hard work of our students, staff and wonderful volunteers, and the generosity of the hundreds of guests who attended, together we raised over £500 for local charities. It was great to be able to welcome so many people through our doors and share our love of Japanese culture. We can't wait until next year!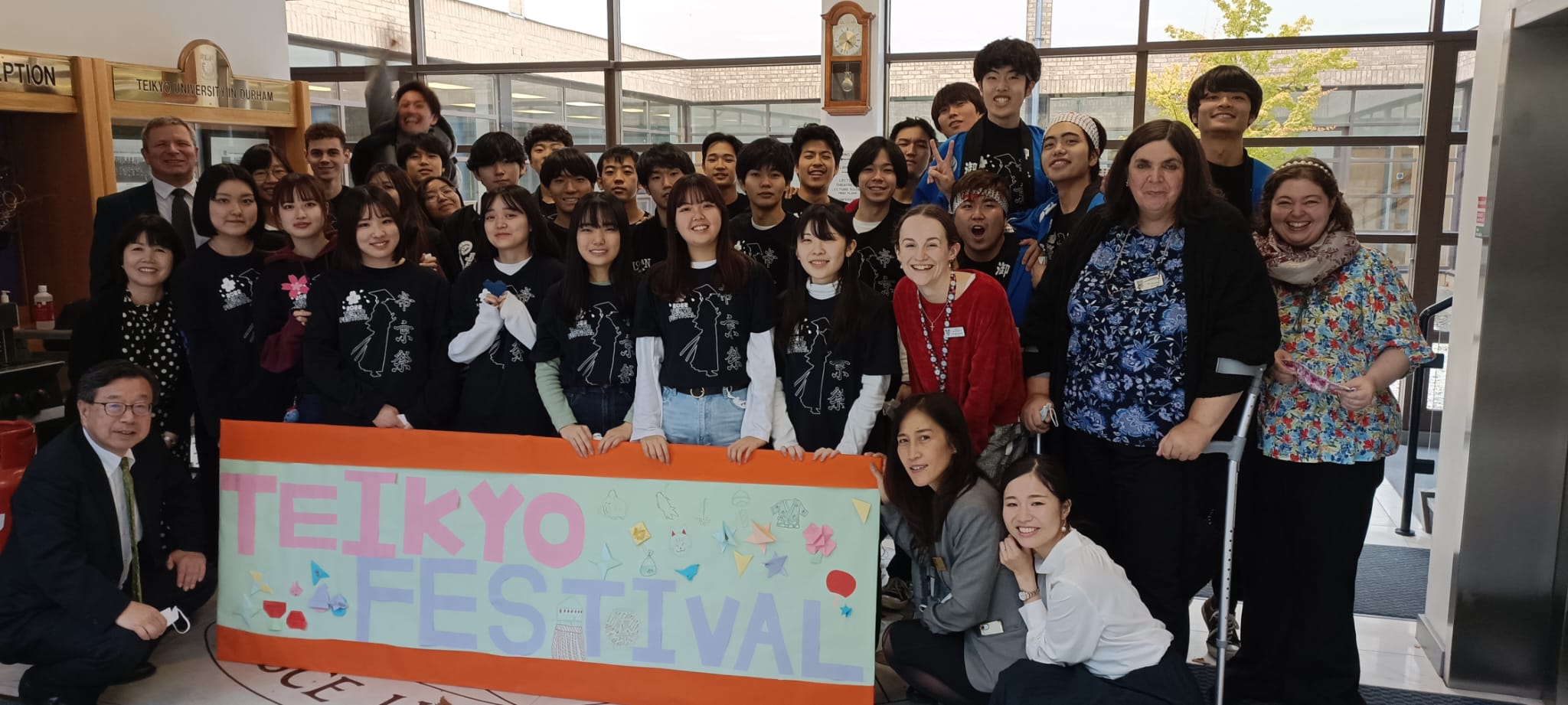 ---
Return to Blog
Added Monday 7th November 2022