Blog: Teikyo Festival
Staff Blog
Added Monday 18th November 2019 by Christopher Campbell (Return to Blog)
今年も恒例の帝京祭が開催されました。今年のテーマは「帝京魂」。入口を入るとすぐ巨大な鳥居がお客様をお迎えし、お祭りムードを高めてくれました。今年も書道、茶道、ゆかたの試着、焼きそば、折り紙など日本文化を存分に楽しめるイベントとなりました。たくさんの来場者、また協力いただいた皆様に心よりお礼申し上げます。
This year's annual Teikyo Festival 'The Spirit of Teikyo' was one to be remembered.
Upon entry through the great 'Torii' gates that framed the entrance, the 'cherry blossomed' filled elevator took you to the first floor where our students had created a wonderful immersive experience of Japan. Visitors to the festival could try their hand at calligraphy, learn to make origami as well as try on Yukatas and use chopsticks.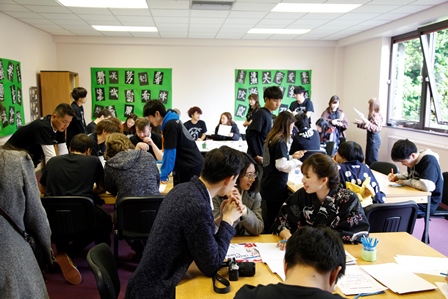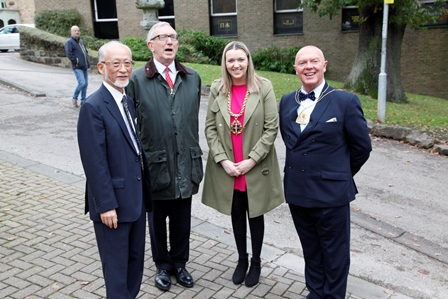 Food was prepped and made by our very own energetic and dynamic students, providing guests with a tasty, flavoursome yakisoba. Visitors could also try Matcha which was made by our students using the traditional method.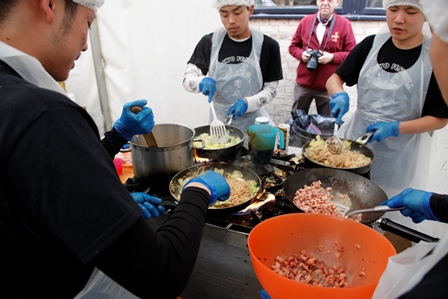 Throughout the day there were several shows which were put on by friends of Teikyo. We started the day with a traditional tea ceremony which was followed by martial arts performances by Colin Young and Malcolm Blackwood.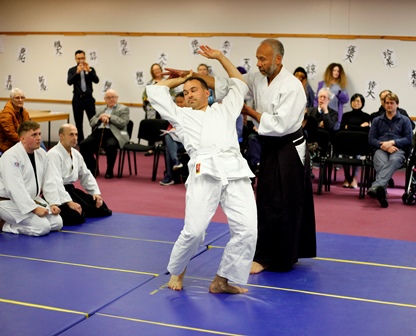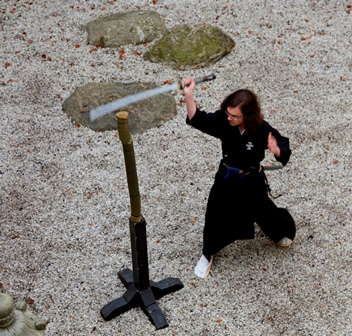 The highlights of the event were the performances by our students who put on fantastic performances. With a mixture of solo and group music, and instruments such as the piano, guitar, drums and bass, there was something for everyone's music taste. In no particular order, the performers were:
Junkfood band:
Koyo Hori on Drums
Kazunari Kondo on Guitar and Vocals
Ayane Shimizu on Bass Guitar and Vocals
Duo Performance:
Kensho Fujita on Vocals and Shuntaro Iwamoto on Piano
Solo Performances:
Rui Ogihara on Piano
Principal Professor Imaseki on Guitar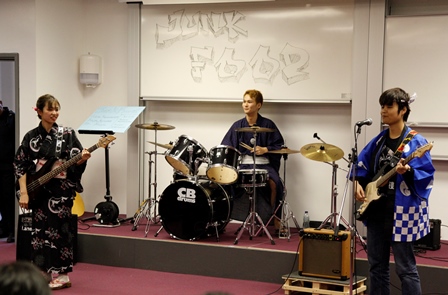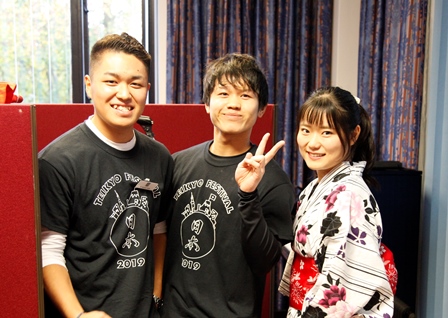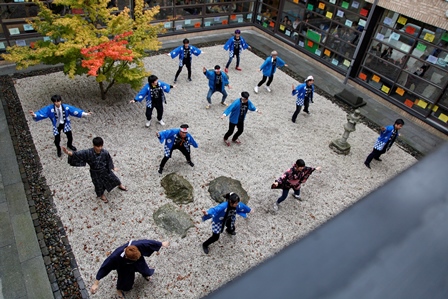 In collaboration with Ushaw College, the students have made 1000 origami cranes for the Christmas Tree Festival. The beautiful origami were on display at Teikyo Festival and will also appear at the Tree Festival.
To finish the event in style, it was concluded with several Japanese dances which were performed in our Zen garden. The music and chants filled the building inside and out as guests were encouraged to participate in the joyous dances to cap off a fun-filled day.
A huge thank you to everyone who attended and donated at the event!! Teikyo and the community raised over £1,000 which will all go to local charities.
---
Return to Blog
Added Monday 18th November 2019