Blog: Farewell Dinner
Staff Blog
Added Thursday 7th February 2019 by Jack Burlison (Return to Blog)
月曜日の夜、秋期生たちのフェアウェル・パーティーが開かれました。ダラムでお世話になった方々を招き、和やかで心温まるお別れ会となりました。留学中の努力を称える授賞式(受賞者は本文参照)、グレイ・カレッジへのカレッジ賞の授与、今関校長からのスピーチなど、学生たちの大切な思い出となったことでしょう。
On Monday evening we held a Farewell Dinner to say goodbye to the fourteen Teikyo University undergraduate students who will be returning to Japan later in the week.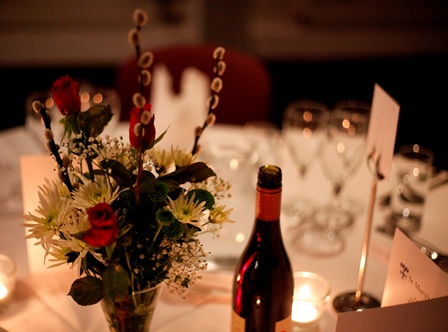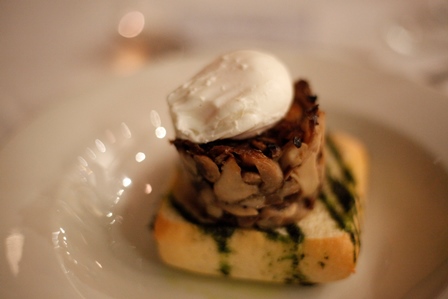 A good dinner calls for good food and good company, and at the Farewell Dinner we had an abundance of both! St Mary's College pulled out all the stops with an exemplary 3-course menu, and we had the company of those who have supported the students during their time in Durham - including DU college staff and the students'
host families. Special thanks also go out to Makiko, Kimiko and Miki for creating the lovely ikebana flower arrangements that beautifully completed the setting for the meal.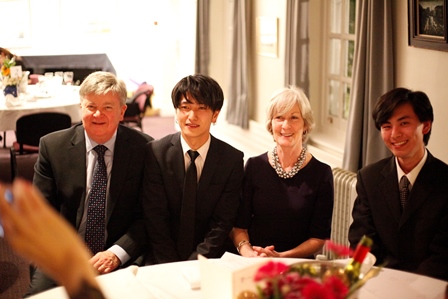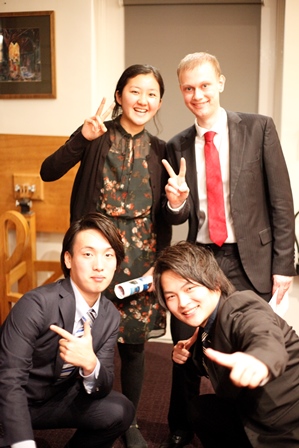 After the meal, special prizes were given out to select students for their accomplishments during their time in Durham. The main award this year, the Durham University award for academic achievement, went to Miss Mizuki Yamanaka for her hard work and outstanding English ability. Mr Asato Tanaka received an award for his positive work ethic and 100% attendance, while Mr Kota Tsukiji won the sports award for his dedication to the Durham Saints American Football team. Finally, Mr Shota Kasai took the English engagement award for his involvement in college life and positive approach to learning.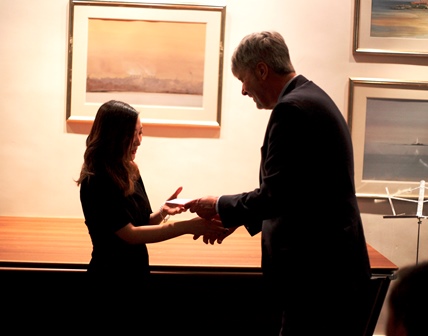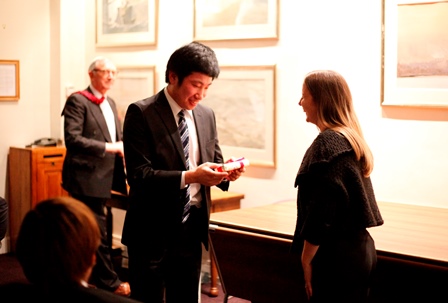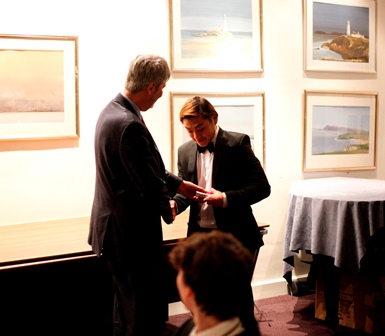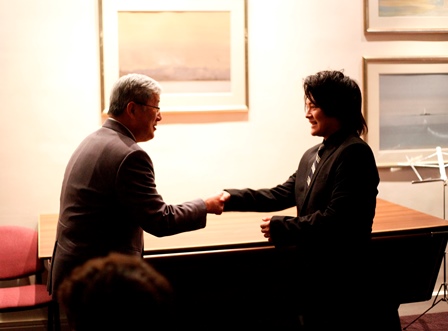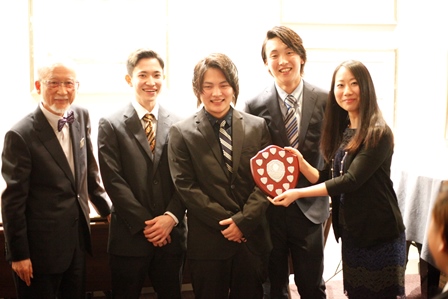 After the individual attainment awards, attention then turned to the Teikyo University College Championship. Throughout their time in Durham, the students have competed in college teams to accrue as many points as possible. This time, the Grey College group were the winners, congratulations to them for all their hard work!
At the night's conclusion the Bursar and the Teikyo Principal gave inspiring speeches encouraging the students to remember all they have learned from their time in Durham, and to continue developing their English language skills throughout their lives. It was a great farewell to the Teikyo University in Durham September 2018 to February 2019 intake!
We now look forward to meeting the Holiday course students later this month, the Medical and Economics course groups in March and then our new 6-month course students, who will arrive in April.
---
Return to Blog
Added Thursday 7th February 2019