Blog: UK Field Trip
Staff Blog
Added Friday 9th November 2018 by Jack Burlison (Return to Blog)
帝京祭を終えた翌週、11名の学生たちはイギリス国内の研修旅行に出かけました。行き先は、バース、ブリストル、そしてシェイクスピアの生誕地であるストラトフォード・アポン・エイボンです。それぞれの地でイギリスの産業、歴史、芸術に触れる貴重な経験をしたようです。
In the week after Teikyo Festival, 11 Teikyo students came on our UK Field Trip to Bath, Bristol and Stratford-upon-Avon.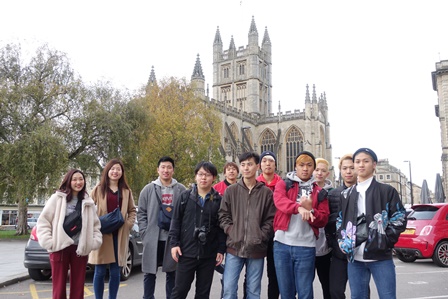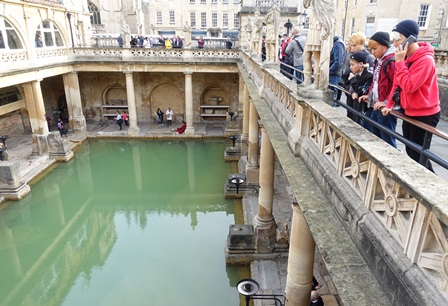 The first full day of the trip, Tuesday 23rd October, was spent exploring the beautiful and historic city of Bath. In the morning we had a tour of the city and saw Bath landmarks such as the Royal Crescent, The Circus, Pulteney Bridge and Bath Abbey. Later, we went into the Roman Baths, the famous 2,000 year-old bathing house, after which the city is named. In the evening, we had a lovely meal together as a group and talked about our day.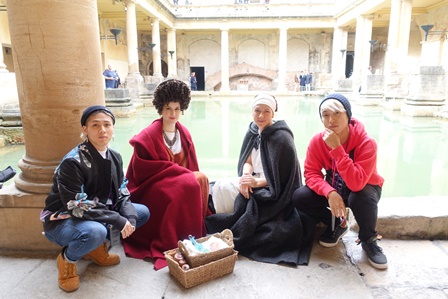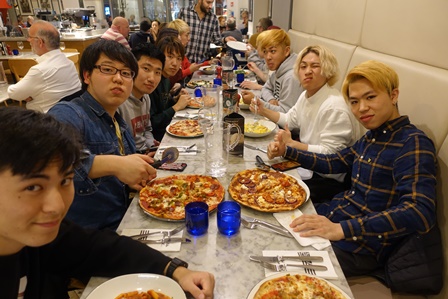 On Wednesday, we went to the port city of Bristol. Firstly, we went up to a viewpoint to see Clifton Suspension Bridge. After that, we parked near the riverside and took a boat across the river towards the city centre. Then we climbed Cabot Tower for an excellent view of the city before going to Bristol Museum. In the afternoon the students had a plenty of time to go shopping, and also had the chance to see the SS Great Britain, a historic ship built in Bristol in the early 1840s. The Great Britain was very much ahead of its time, and its innovative design (a metal hull with a screw propeller) is the template by which almost all modern ships are made.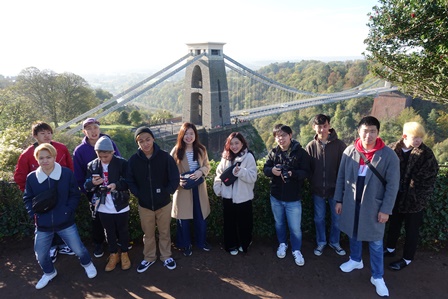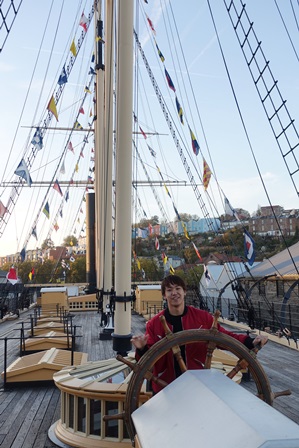 On Thursday, the final day of our trip, we visited Stratford-upon-Avon, the birthplace of Britain's greatest playwright: William Shakespeare. There, the students had the chance to discover more about Shakespeare's life and plays at the Shakespeare Experience, take a ride on the canal boats by the Royal Shakespeare Theatre, go shopping or just relax in one of Stratford-upon-Avon's many cafes. Everyone really enjoyed this year's UK Field Trip!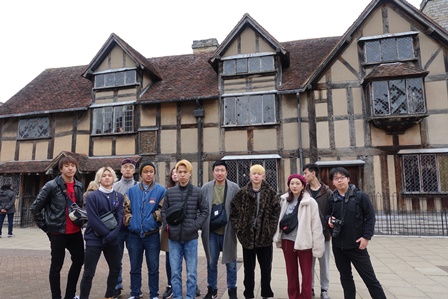 ---
Return to Blog
Added Friday 9th November 2018