Blog: Summer Daytrips
Staff Blog
Added Wednesday 25th July 2018 by Jack Burlison (Return to Blog)
この夏、帝京大ダラムキャンパスでは2回の日帰り旅行を実施しました。7月3日に行ったビーミッシュ屋外博物館、そして7月11日の湖水地方への旅の様子をご覧ください。どちらもイギリスらしさに触れる大変充実した旅となりました。
This summer we ran two exciting and educational daytrips for the students. On 3rd July we went to Beamish Museum and then on 11th July we went to the Lake District.
Beamish is an open-air "living museum", where the students could experience what life was like in the north of England from the 1820s to the 1960s. As well as seeing buildings, vehicles and furniture from England's past, the students had the opportunity to meet costumed characters (played by actors), who told them all about the daily lives of the farmers, shopkeepers, priests and teachers from days gone by. They even got the chance to go down a real coal mine to experience first-hand what conditions were like for the miners who worked in them.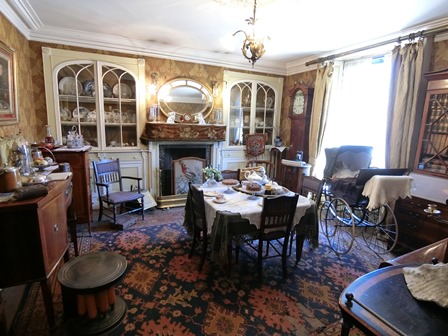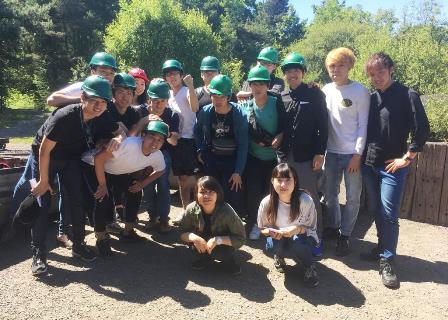 On the Lake District Trip we travelled to Bowness-on-Windermere, so called because it is located on the shore of Lake Windermere, England's longest lake! Bowness is famous for Beatrix Potter, author of The Tale of Peter Rabbit, and many other stories. The students therefore went to visit The World of Beatrix Potter to learn more about her life and her characters, and many bought Peter Rabbit souvenirs to take home with them. Bowness also has a pier where you can get on a steamship for a cruise on the lake, and some students even hired a boat to sail Lake Windermere themselves!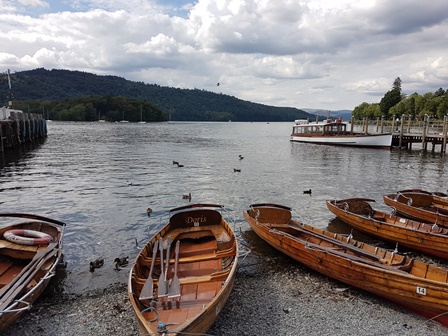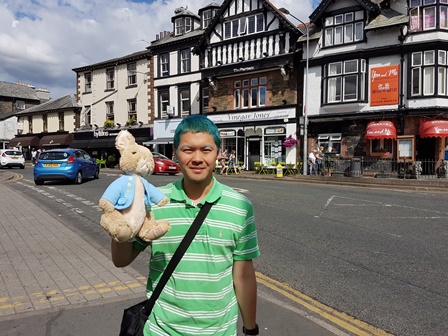 ---
Return to Blog
Added Wednesday 25th July 2018