Blog: Holy Island
Staff Blog
Added Wednesday 26th September 2018 by Jack Burlison (Return to Blog)
先週の土曜日、学生たちはホーリー・アイランドを訪れました。大変美しく、歴史あるこの島には、干潮時は歩いて渡ることができます。風の強い一日でしたが好天に恵まれ、近くの港町シーハウジズにも立ち寄り、フィッシュ&チップスをランチに楽しみました。
On Saturday we travelled by minibus to Holy Island (also known as Lindisfarne) in Northumberland.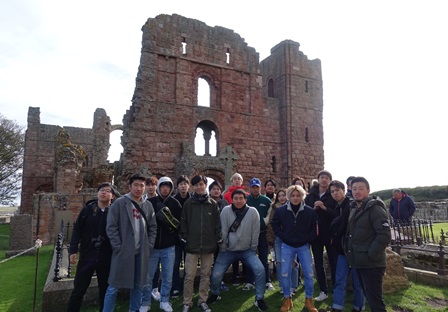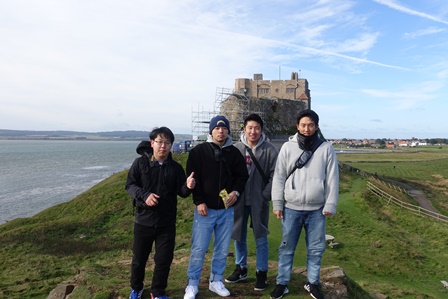 Holy Island is a particularly beautiful and historic tidal island in the north of England. The students had a chance to see the ruins of the ancient Priory and the newly-renovated Castle, along with many sheep! Though Saturday was quite a windy day on Holy Island, it had been much windier earlier in the week – one of the boats in the harbour had capsized and we stopped for a little while to watch a team of men with a tractor work at pulling it out of the water.
After leaving Holy Island we then stopped for lunch at the nearby fishing village of Seahouses, so the students could visit one of the village's top-quality fish and chip shops!
It was a lovely day out for the Teikyo students!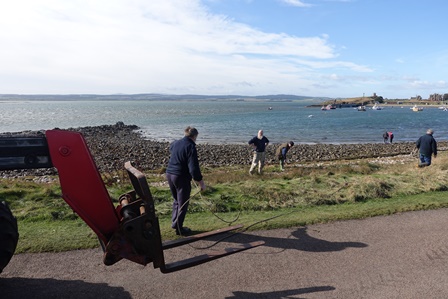 ---
Return to Blog
Added Wednesday 26th September 2018