Blog: Whitby Trip
Staff Blog
Added Wednesday 17th May 2017 by Nick Purdon (Return to Blog)
先週の土曜日、学生たちはダラムから車で1時間半のところにあるウィットビーを訪れました。海岸沿いにあるこの街は、世界一といわれるフィッシュ&チップスや修道院の遺跡、ブラム・ストーカーの「ドラキュラ」の舞台として有名です。学生たちは古い町並みやビーチの散歩などを楽しみました。あいにく、寒すぎて誰も泳いだ人はいなかったようですが、港町の魅力を全て満喫した1日でした。
Last Saturday, all 22 of our Teikyo students plus a volunteer spent the day in the beautiful seaside town of Whitby, located an hour and a half's drive from Durham. Whitby is famous for many things including lovely sandy beaches, some of the best fish and chips in the world as well as it's ruined abbey and clifftop church being the inspiration for author Bram Stoker's character, Count Dracula!
Arriving in Whitby, we started with a short tour of the town. We travelled past the old docks, through the cobbled streets past an abundance of tourist shops, old sweet shops and a number of quaint little cafes. This led us through to the 199 steps up to the cliff top where the abbey and church are located. After we got our breath back, this provided a spectacular view over the town.
During their free time, students got up to a variety of activities. Almost everyone sampled the famous Whitby fish and chips taking their lunches onto the beach whilst trying to avoid the seagulls! Some then went through the spine-chilling Dracula experience whilst others tried their hands at the traditional arcade machines and a round of adventure golf on the seafront. Of course many of the students enjoyed some shopping too! Unfortunately the sea was too cold for anyone to go for a swim but the weather did stay dry throughout leading to a fun filled day for all.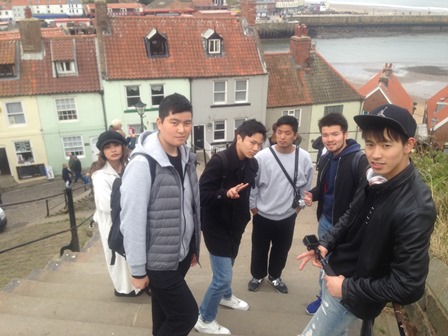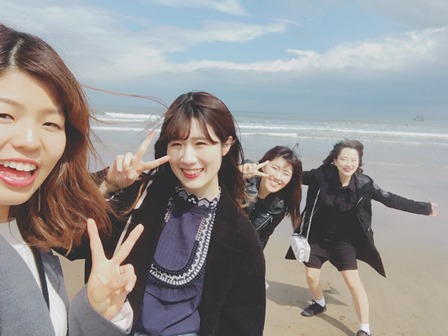 ---
Return to Blog
Added Wednesday 17th May 2017