Blog: Teikyo Festival 2017
Staff Blog
Added Thursday 2nd November 2017 by Jack Burlison (Return to Blog)
帝京大学ダラムキャンパス、最大のイベント、帝京祭が10月21日に開催されました。大勢のご来客があり、茶道や折り紙、焼きそば、浴衣の試着等、さまざまな日本文化を楽しまれていました。学生たちも会場準備や当日の接客とよくがんばりました。何よりも皆様のご協力で、1,000ポンドの寄付金(地元チャリティー数団体に分配し全額寄付)が集まりました。心より御礼申し上げます。
On Saturday 21st October we held our biggest event of the year, Teikyo Festival! It's always a great opportunity for us to open our doors to the public and share a taste of Japanese culture with the people of Durham and the wider world. Our students had worked hard all week to create decorations for the festival and fun activities for everyone, and on the day guests could:
Take part in a traditional Green Tea Ceremony.
Learn to make origami designs with the Durham origami society.
Try yakisoba, a type of noodles often served at festivals in Japan.
Watch demonstrations of the Japanese martial arts Aikido and Kobudo.
Try on a yukata – traditional Japanese clothing similar to a kimono.
Listen to a number of fantastic musical performances, ranging from contemporary beatboxing, to the traditional Okinawan guitar (sanshin) played by the Consul General of Japan.
Create arts and crafts, such as teru teru bōzu (Japanese weather dolls).
Watch (or even join) the students in a Japanese folk dance.
… and many more activities!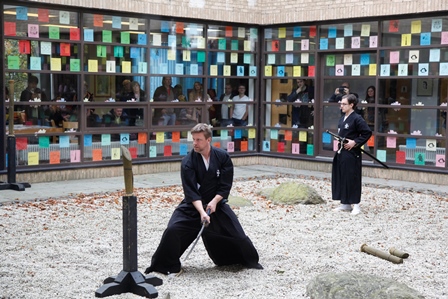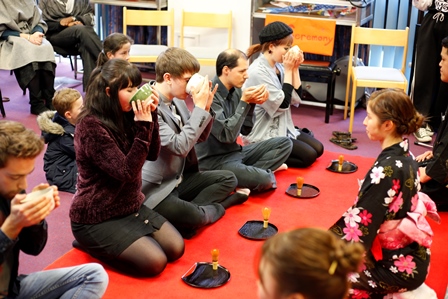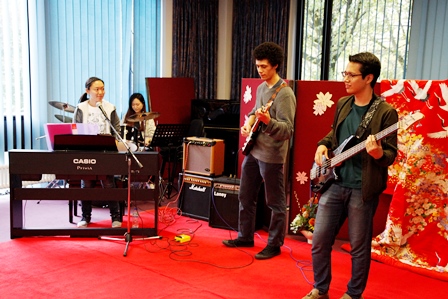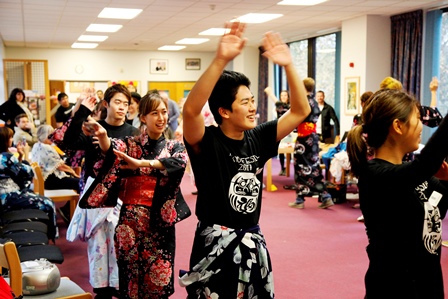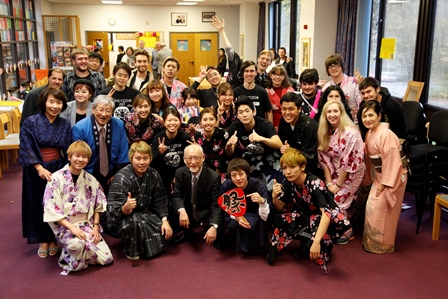 But it's important to remember Teikyo Festival is not just an enjoyable experience – we also raised £1,000 for local charities!
See more photos from Teikyo Festival in our gallery:
http://www.teikyouniversitydurham.com/en/gallery
---
Return to Blog
Added Thursday 2nd November 2017