Blog: Alnwick Cherry Blossom Festival
Staff Blog
Added Thursday 4th May 2017 by Nick Purdon (Return to Blog)
6名の帝京大生が今年もアニックガーデンの「Cherry Blossom Festival(さくら祭)」のお手伝いに行ってきました。ハリーポッターの撮影にも使われたアニック城の隣に位置するこの庭園には、ヨーロッパ最大のツリーハウスや竹林の迷宮などもあり、美しいイギリスの田園風景や世界中の花々を楽しめる場所です。そこで開かれたさくら祭で、帝京大生たちは日本の文化を紹介してくれました。折り紙、書道、箸を使ったゲームなど、子供たちだけでなく、大人たちにも楽しんでもらえたようです。また来年も行きたいですね。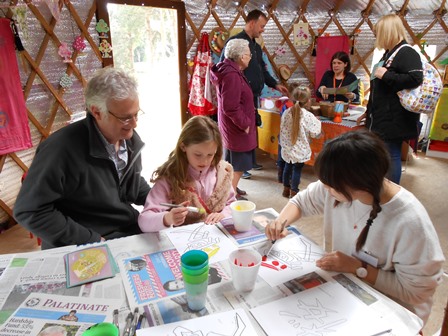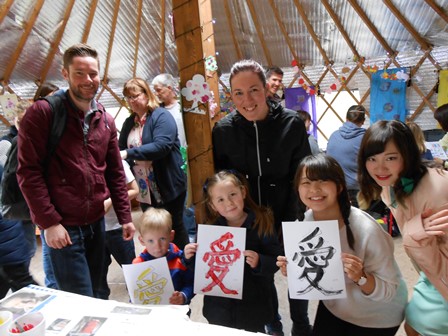 On Bank Holiday Monday, six of our Teikyo students spent the day in Alnwick Gardens as part of the Cherry Blossom Festival. Alnwick Gardens is a beautiful English country gardens set next to Alnwick Castle used in some shots in the Harry Potter movies. The gardens include Europe's largest wooden treehouse, a poison garden, a bamboo labyrinth as well as interactive water features and stunning rose and ornamental gardens.
Our students were able to explore the gardens during part of the day and also helped on the festival day by offering a variety of Japanese cultural activities for younger guests of the gardens. This included teaching the art of origami, calligraphy and how to use chopsticks to children from ages 2-12 as well as their parents and grandparents!
Our Teikyo students were really helpful throughout the day, teaching the guests and practising their English at the same time. We are thankful to those who came along to try the Japanese activities and for the opportunity to help out at the festival. We hope to be back again next year!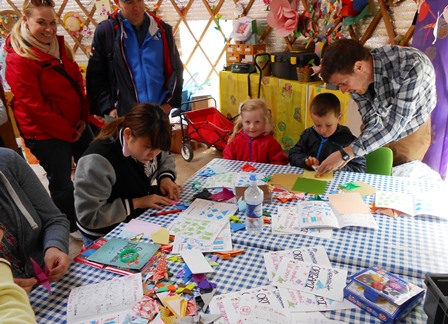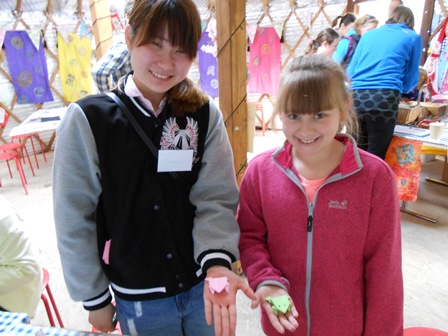 ---
Return to Blog
Added Thursday 4th May 2017