Blog: Teikyo Festival 2023
Added Thursday 2nd November 2023 by Conrad Newman (Return to Blog)
今年も「帝京祭」は大盛況に終わりました。会場では折り紙、浴衣、習字、抹茶の試飲、焼きそばなど様々な日本文化を紹介。帝京生によるバンド演奏も大好評でした。ご来場いただいた多くの皆様のおかげで£650以上の寄付金が集まりました。Foodbankなど地域のチャリティー団体に全額寄付させていただきます。ご協力ありがとうございました!
Following on from last year's success, the Teikyo Festival returned for another day of all things Japanese culture on Saturday 21st October. Teikyo students, staff and volunteers welcomed hundreds of guests through the doors of the university, including our very own Mayor of Durham. We were able to share various aspects of Japanese culture with friends new and old, whilst raising a lot of money for charity.
There was a big variety of events and stalls on offer, including calligraphy, origami, Japanese language class, tea tasting, and a handmade crafts shop. Friends of Teikyo Malcolm Blackwood and Colin Young attended with their teams to give demonstrations of Japanese martial arts Aikido and Kobudo in our Zen Garden, whilst our neighbours at the Oriental Museum brought along some fascinating items for their display in the library.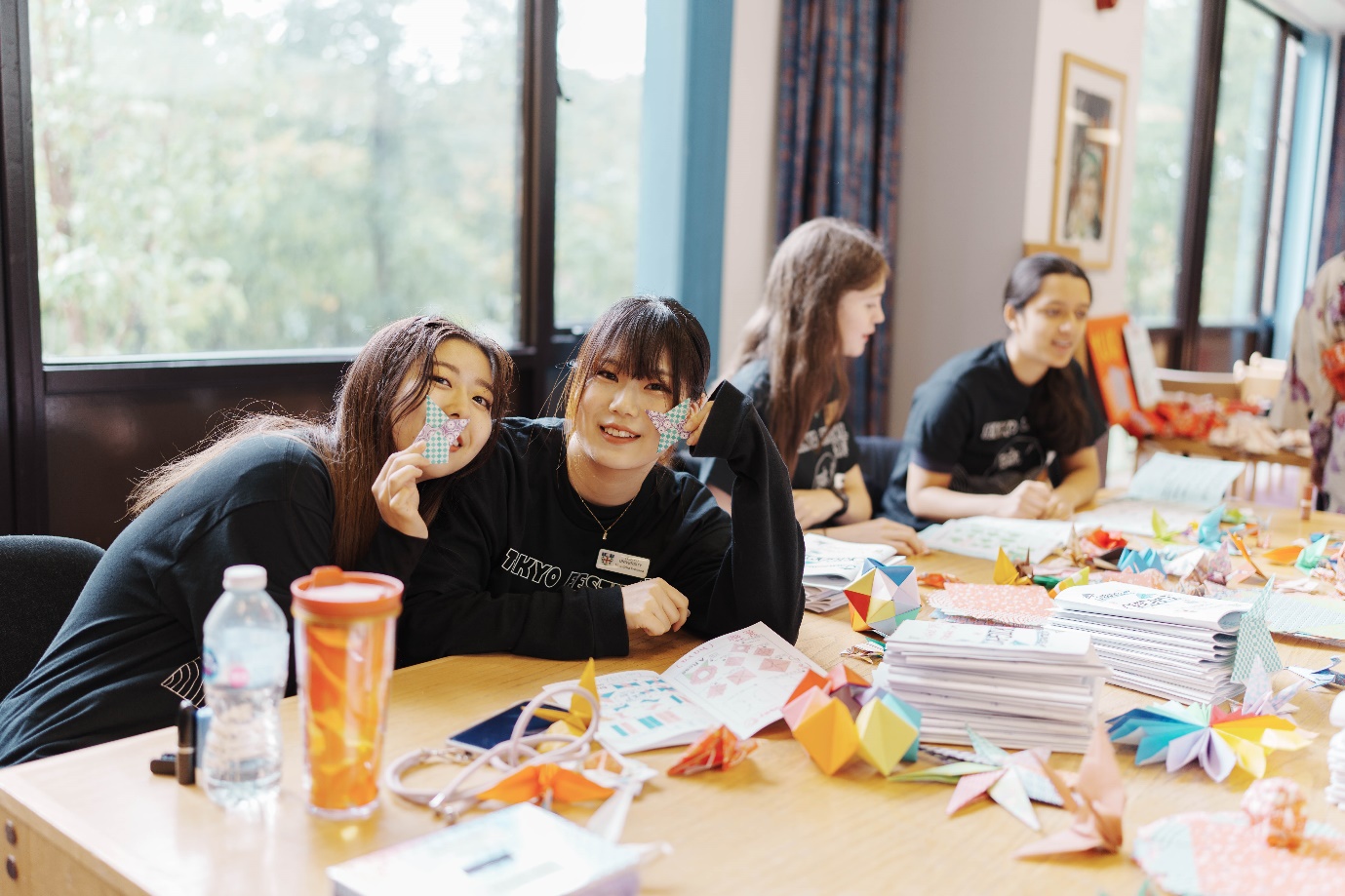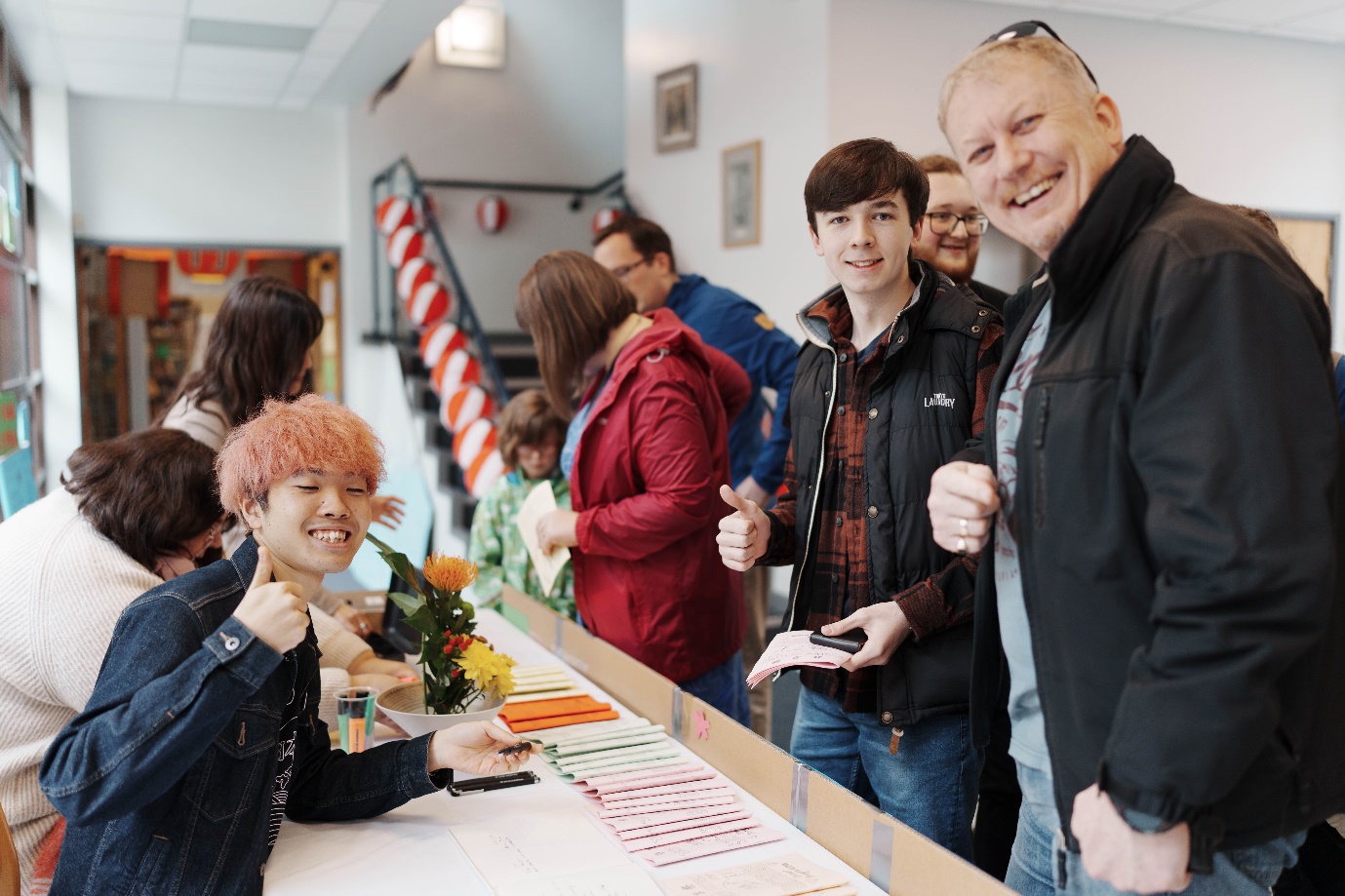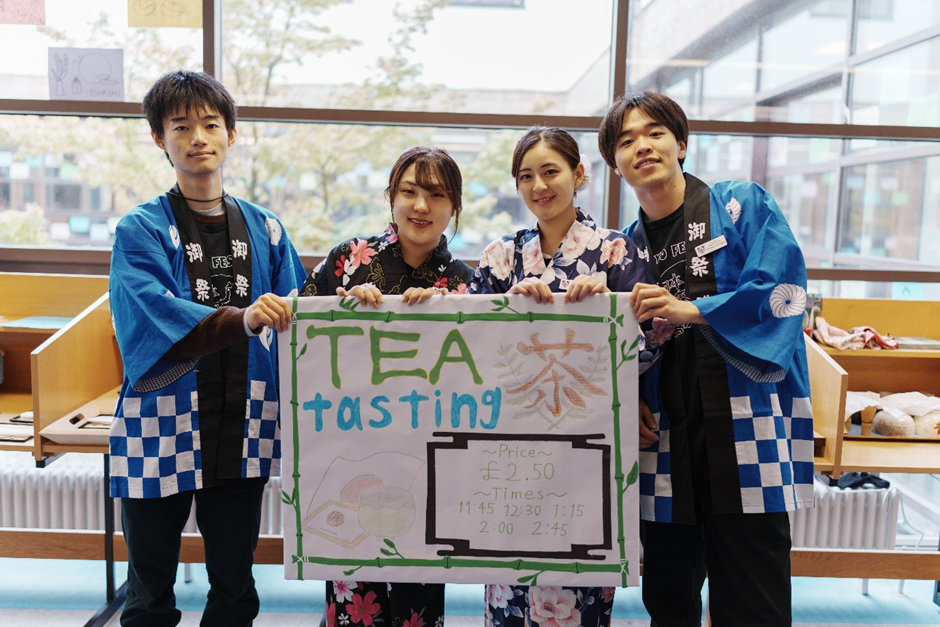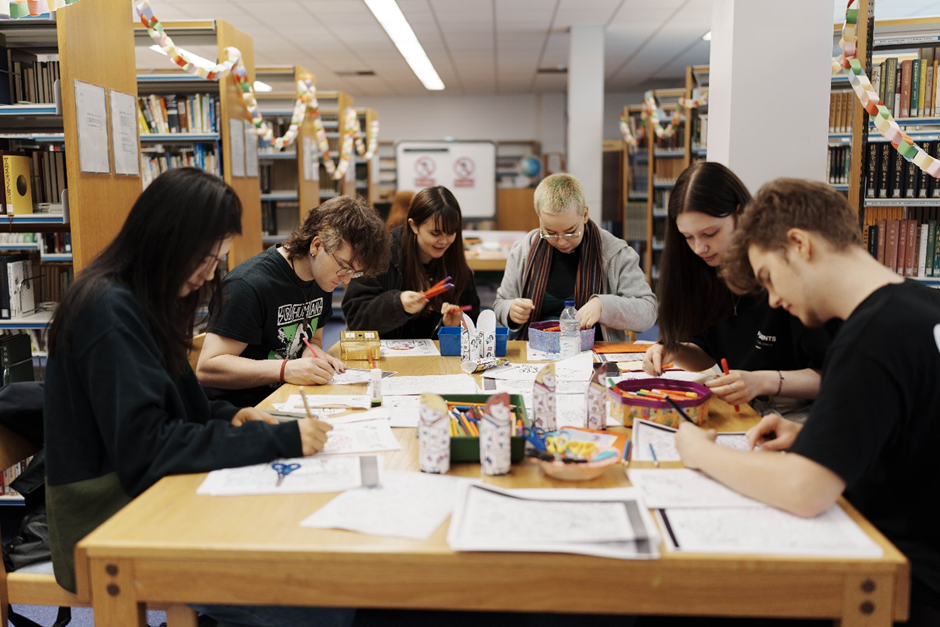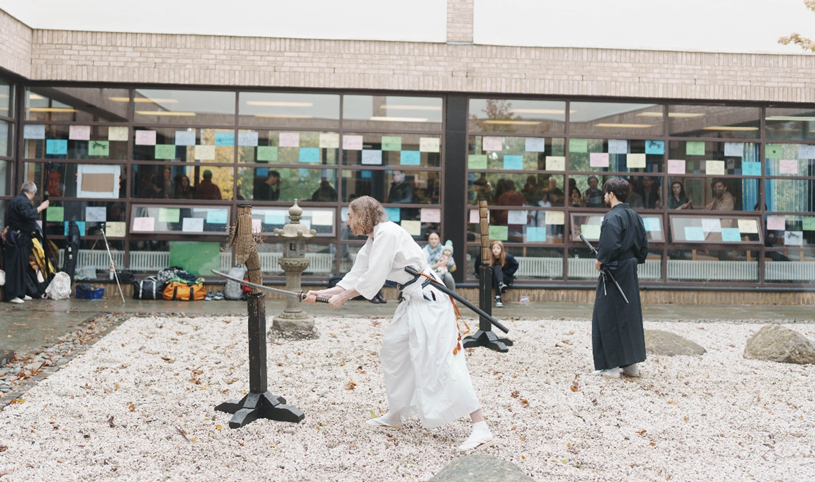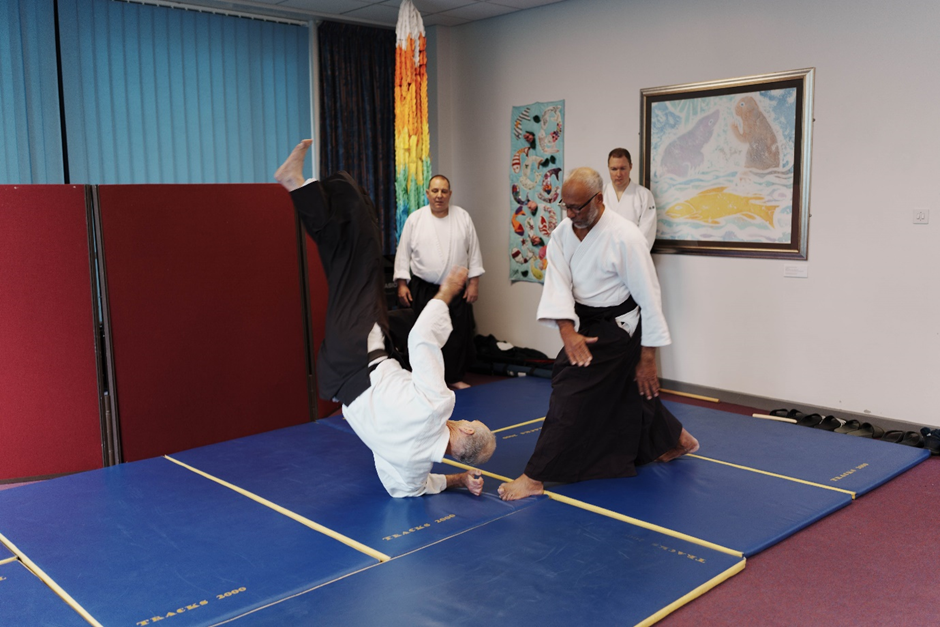 Guests were lucky enough to be able try on traditional yukatas, dig in to homemade yakisoba prepared by our multi-talented chefs Yusuke and Saori with their team, as well as sample matcha prepared in the traditional way by our students. The day was brought to a close with musical performances from our resident pianist Jinjiang, and from Teikyo's very on own rock band, Flaming Hops.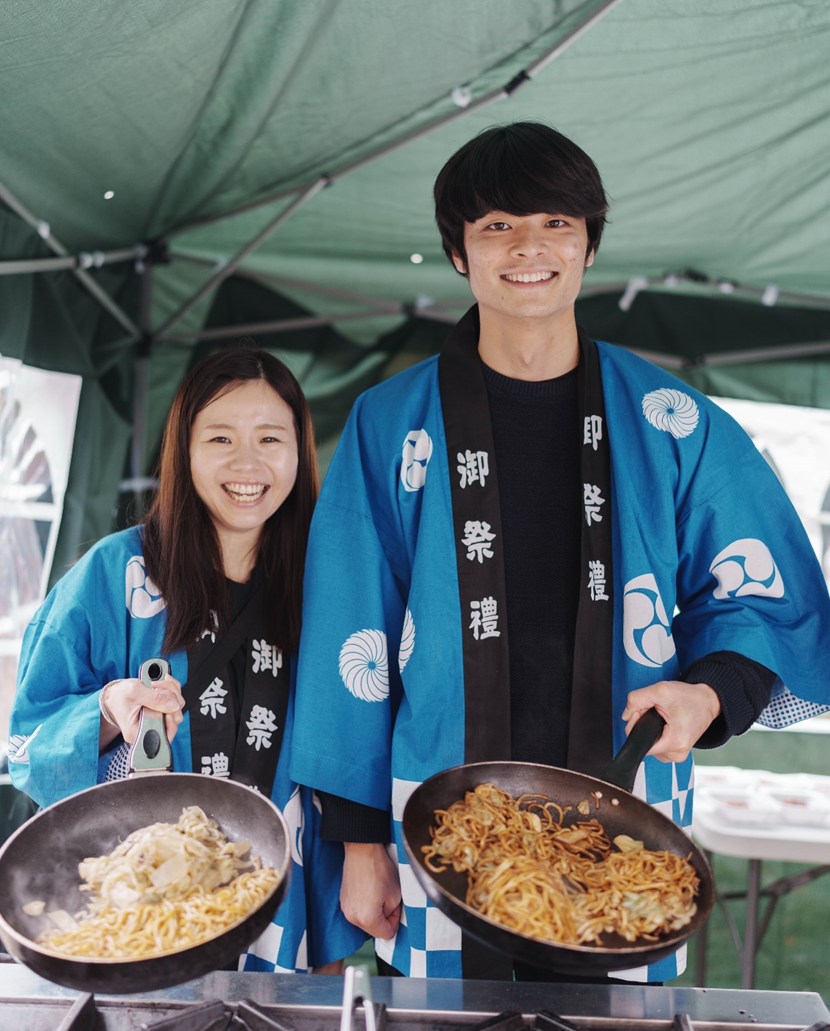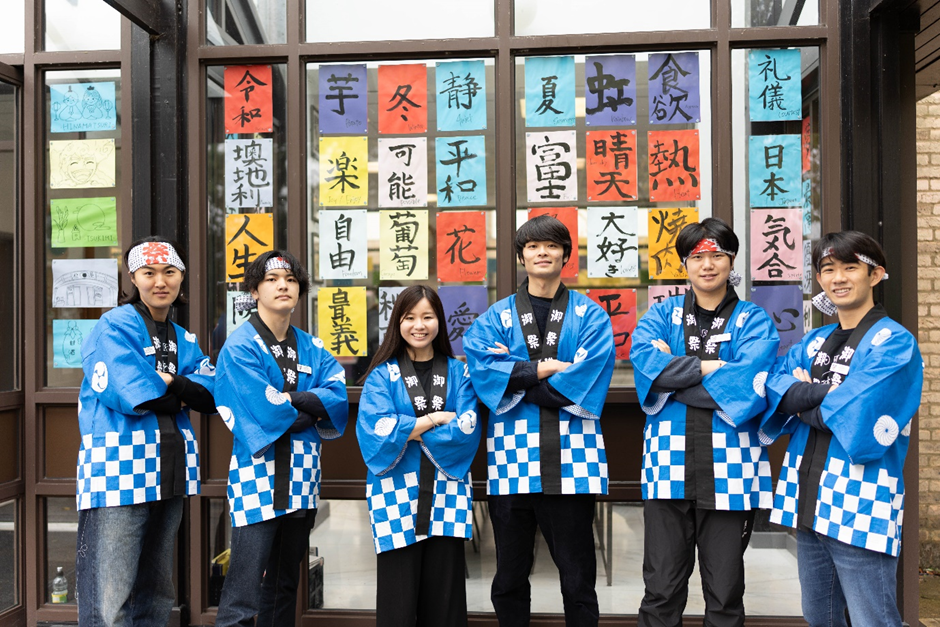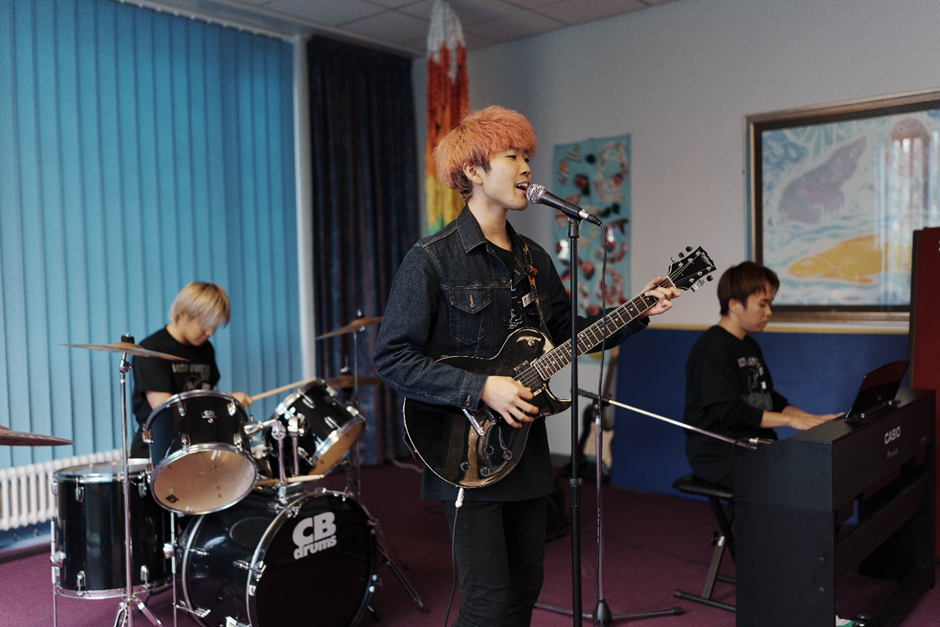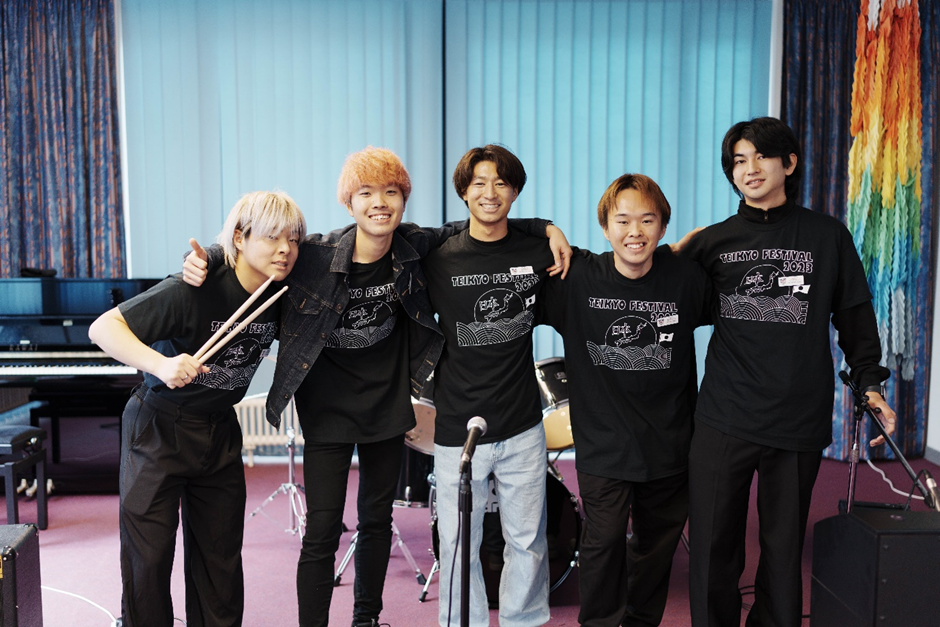 Thanks to the hard work of our students, staff, and wonderful volunteers, as well as the generosity of the hundreds of guests who attended, together we raised over £650 for local charities. It was great to be able to welcome so many people through our doors and share our love of Japanese culture. We're already counting down the days until next year!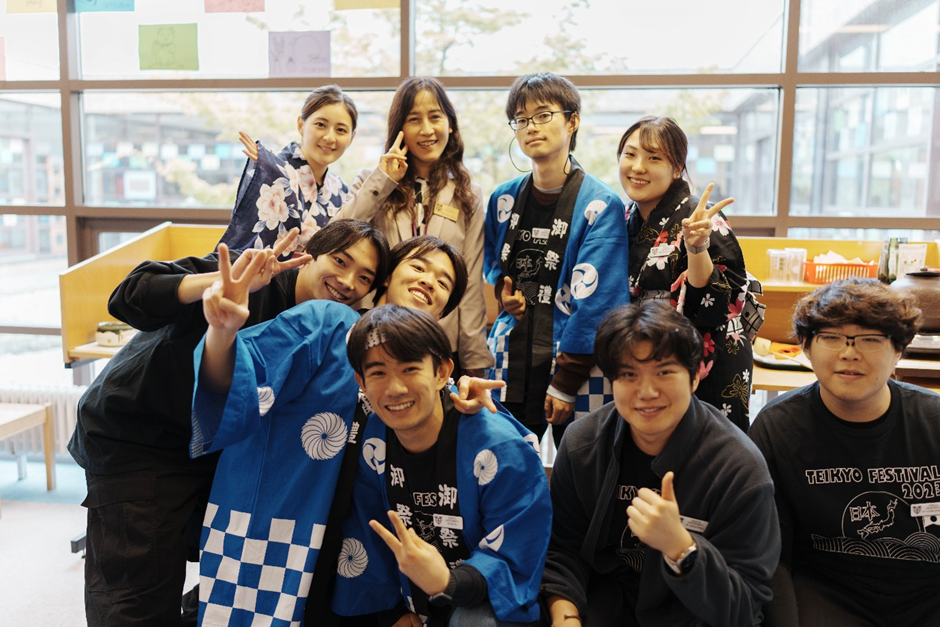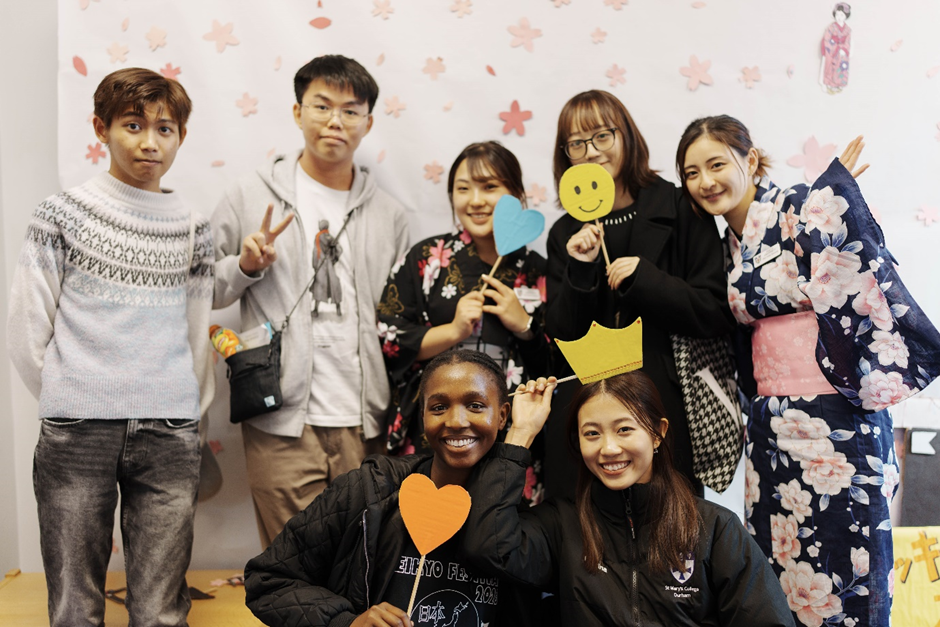 ---
Return to Blog
Added Thursday 2nd November 2023