Blog: Spring Course 2023 – Induction Programme
Added Tuesday 2nd May 2023 by Grace Haynes (Return to Blog)
2023年4月5日、待ちに待った春期生25名が東京からヒースロー空港に到着しました。ダラムキャンパスの英語講師・スタッフと共にオックスフォード大学ワダムカレッジで最初のインダクションが行われました。貴重なレクチャーを聞いたり、美しいオックスフォードの街を探索したりと充実した日々を過ごした後、いよいよダラムに到着。歴史あるダラム城での朝食、ニューカッスルへのデイトリップなど様々な経験をしながら留学生活を満喫しています!
After much anticipation, on Wednesday the 5th of April 2023, 25 students flew from Tokyo to London Heathrow airport to start their Spring programme in the UK.
The TUID teachers were excited to meet our new students and welcome them to the UK, and not long after landing we made the journey together from London to Wadham College, Oxford. Here, we spent the next couple of days getting to know each other and enjoying the surroundings and busy atmosphere of Oxford during some of the UK's Easter week.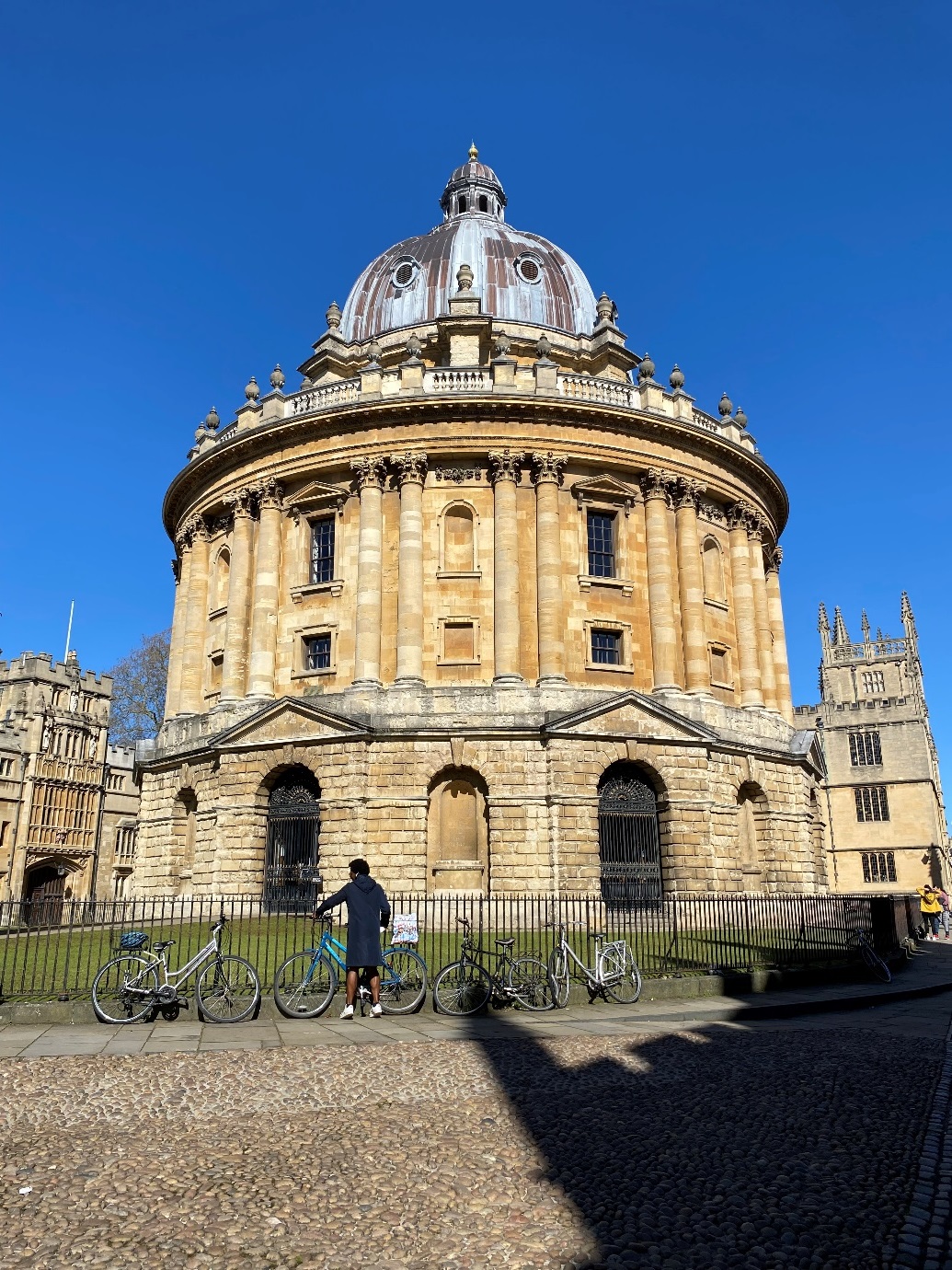 After a first night settling in to Wadham College, students enjoyed breakfast in the stunning and historic main dining hall, and once their TOEIC mock exam was out of the way, we were all able to enjoy the unique opportunities of being in Oxford. Some of the highlights certainly included a sightseeing bus tour of the city, delicious meals (especially breakfast in the main hall) and plenty of opportunities to buy souvenirs and explore the city. Perhaps a favourite memory for all was the formal dinner we shared in the magical main dining hall, with three courses of excellent food and the chance to get to know one another.
We were also very fortunate to have though-provoking lectures: Okinaga Research Fellow Dr Natalia Doan shared an interesting lecture on Japanese and American culture, and Dr Chapman lectured with impressive detail on the history of Wadham college. These both gave us a taste of the academic life that Oxford University is world-famous for.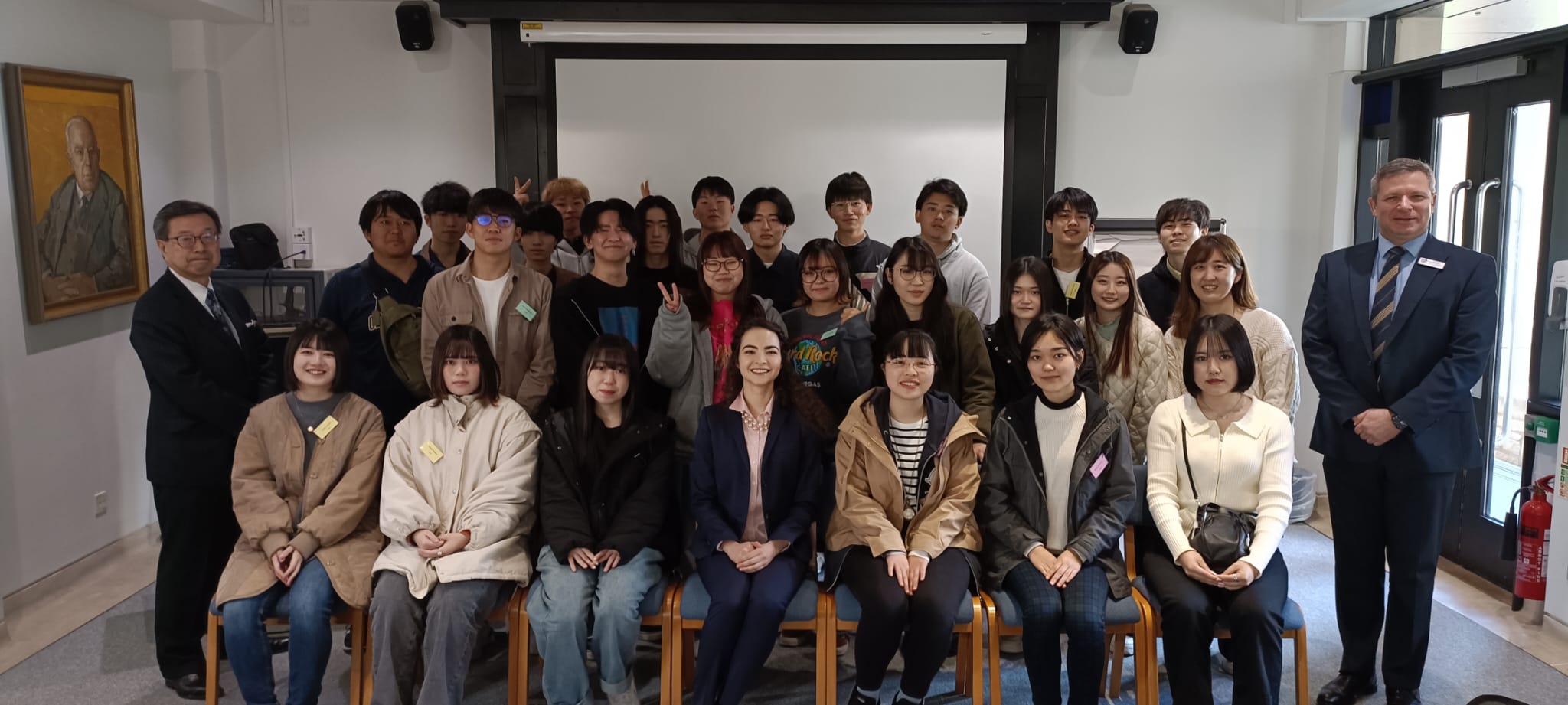 The Saturday of Easter weekend, the time came to move to Durham. It was very exciting for the students to finally arrive and settle into their new home for the next 5 months. Within the first few days of their arrival, there was much to do and see in the city, and we were fortunate enough to have breakfast at Durham Castle on Easter Sunday!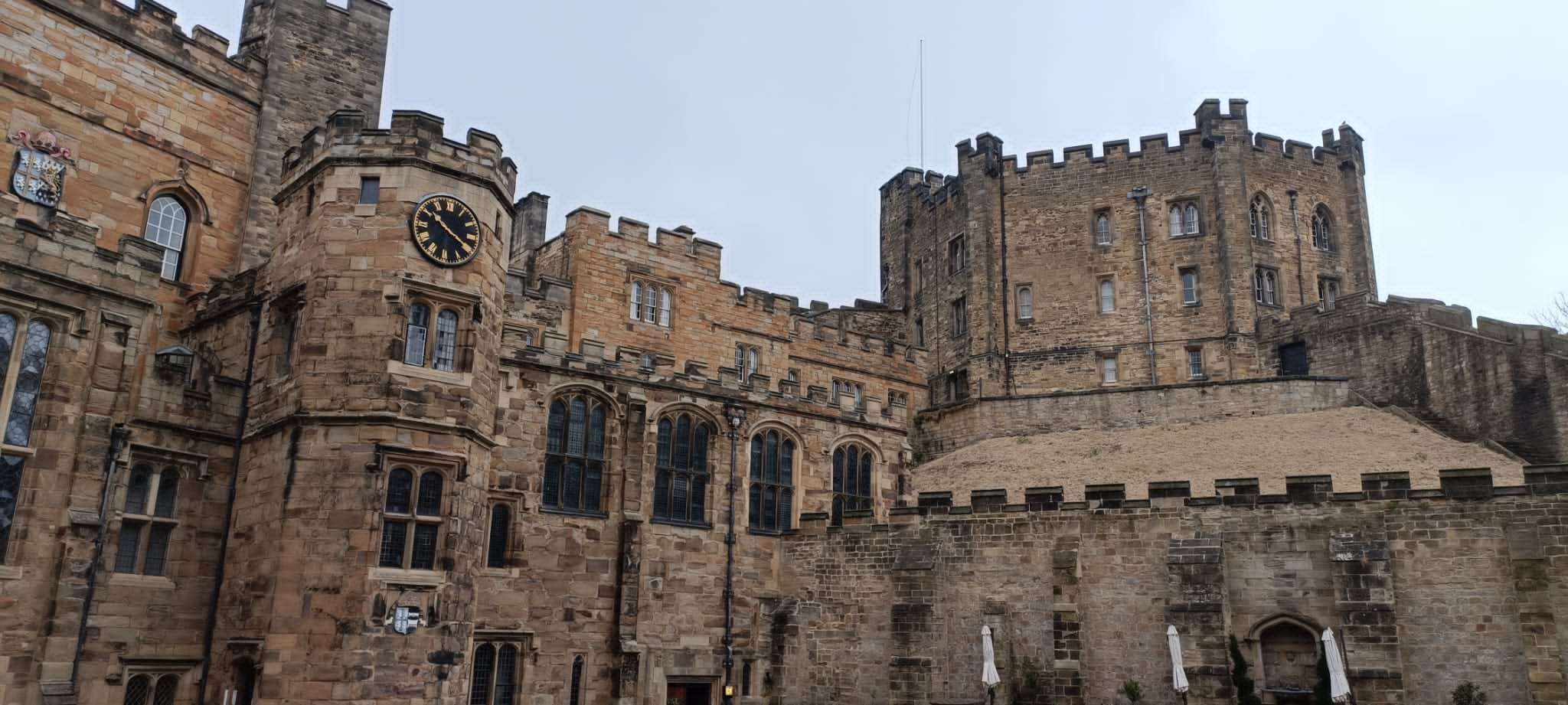 During their first week in Durham, although there was a lot of information to cover to make sure students were prepared for the course and life in the UK, we equally had a lot of fun. Taster classes, a Durham town quiz and a friendly football match were just some of the things we got up to.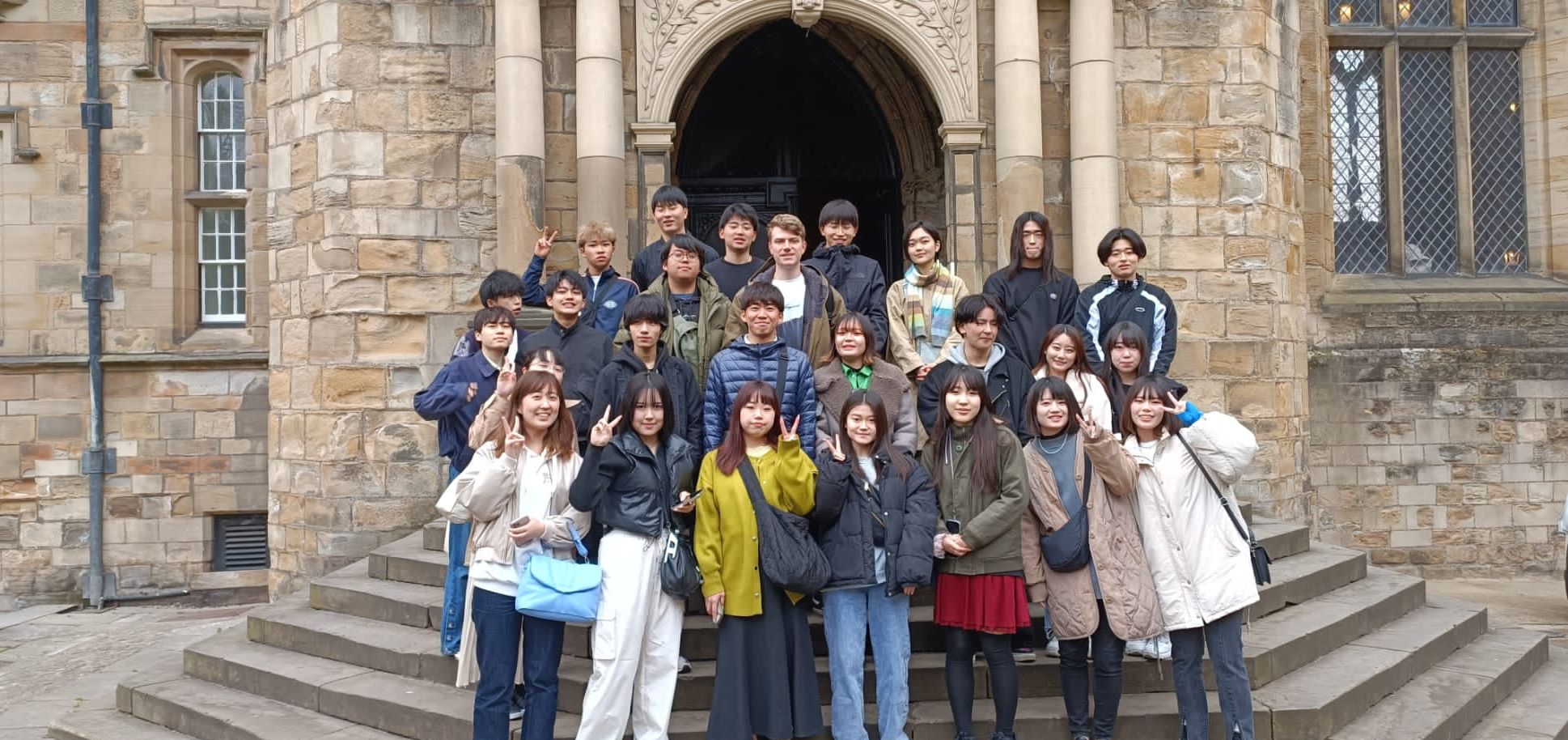 Without a doubt, the trip to Newcastle by train at the end of the induction period was greatly appreciated for many. We made the most of the morning sunshine by walking through the centre, along the Quayside and up towards China Town, before having free time to enjoy the city. Luckily, we managed to meet inside the train station before the rain started!
And with that, the students were ready to start their studies in Durham, and it is clear that they have already enjoyed their time so far and are keen to make the most of the time that is to come…
---
Return to Blog
Added Tuesday 2nd May 2023