Blog: Spring Course 2023 - Farewell Lunch
Added Thursday 20th July 2023 by Grace Haynes (Return to Blog)
驚くほど早くお別れのときがやってきました。春期コースの学生とのフェアウェルランチが開かれ、別れを惜しみつつ、学生達の素晴らしい成果を祝福しました。今期の学生の頑張りには目を見張るものがあり、特別賞が増設されたほどです。各賞の受賞者は以下をご覧ください。カレッジポイントでは見事、コリングウッドが1位となりました。帰国後も皆さんのご活躍を心から応援しています!
Unbelievably quickly, the time has come to say goodbye to another cohort of students. On Tuesday 18th July, Spring Course students and staff went to Finbarr's restaurant to recognise their achievements and celebrate the happy memories that have been made.
As always, the food was impeccable and the staff at Finbarr's made us feel very well looked after.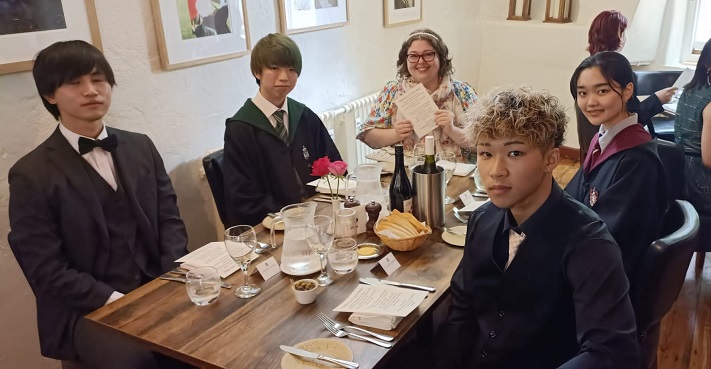 After the three delicious courses, our Bursar Mr Andrew Davies MBE gave a heartwarming speech congratulating the Spring 2023 students for their excellent attitude for learning and exemplary behaviour. Our Principal Professor Eishu Kosuge then spoke, congratulating our students and remembering some of his highlights of their time here in Durham.
Then came time for awards! Firstly, every student was presented with a certificate for completing the course, receiving a handshake from Principal and applause from their peers.
It was then the moment we had all been waiting for… to find out the winning College of the College Award! After several weeks at the top of the leaderboard, it was unsurprising that Collingwood College had won with an impressive 1825 points, based on Collingwood students' participation both inside and outside of class. Well done Collingwood!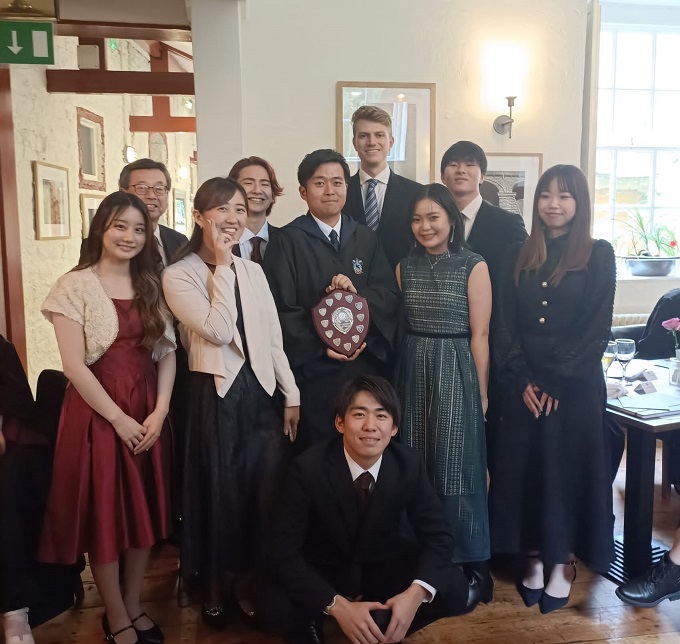 For the first time in TUID history, there was a short break for entertainment. Mr Gakuya Tani (Van Mildert College) gave an impressive pen-spinning performance that amazed everyone!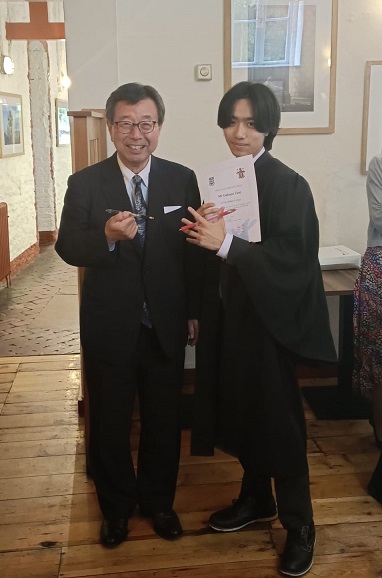 It was then time to give out awards to specific students for outstanding success and contribution to TUID. Miss Yui Nojima (Van Mildert College) won the Durham University Vice Chancellors Award for Academic Achievement for her outstanding achievements in her exams.
Mr Kota Kitai (Collingwood College) won the TUID Integration Award for his enthusiastic participation not only at TUID organised activities but also for his involvement in university sports and social activities.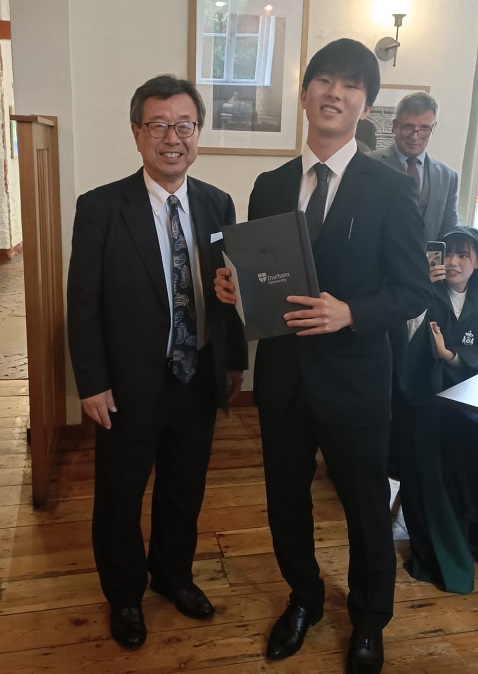 Mr Shintaro Yahagi (Collingwood College) and Mr Haruhiro Shirayama (St Mary's College) both won the Contribution to TUID Award in recognition of their 100% attendance, consistent participation in TUID activities and conscientious work ethic in the classroom.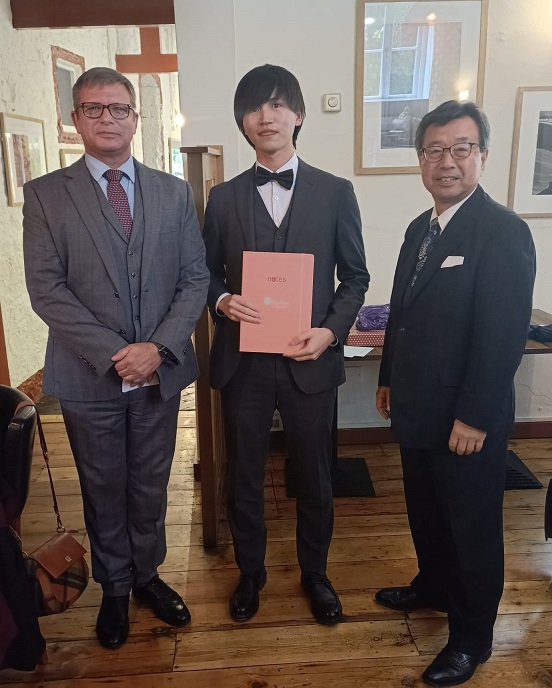 Finally, Mr Haru Konnai (Van Mildert College) and Miss Waka Kashihara (St Mary's College) were presented with the TUID Ambassador Award for their hard work throughout the course and excellent academic performance throughout their time here in Durham.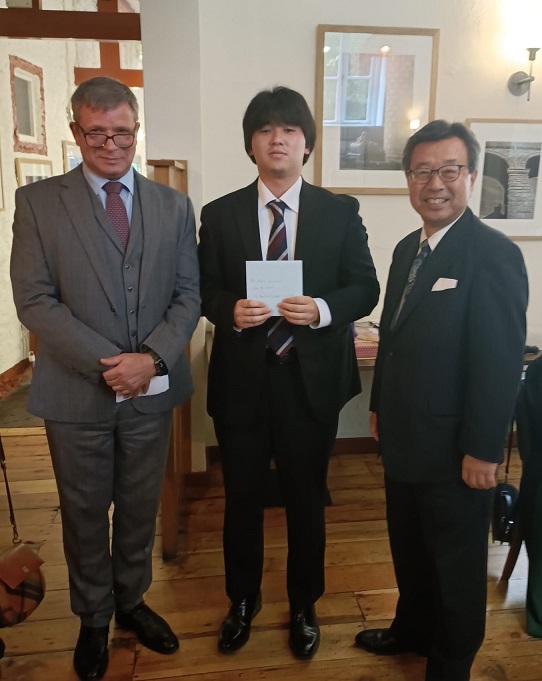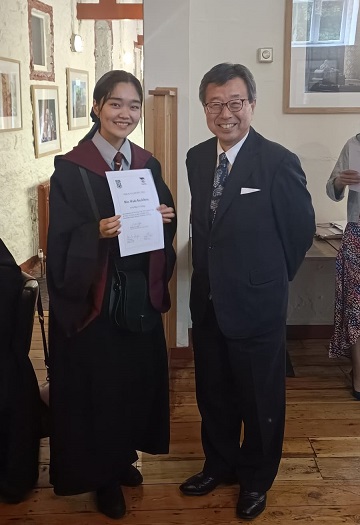 As the event came to a close, Bursar congratulated our students one final time before wishing them every success in the future, a sentiment echoed by the rest of the TUID staff. We wish the Spring 2023 course students the very best on their return to Japan, and we very much look forward to meeting again soon!
---
Return to Blog
Added Thursday 20th July 2023