Blog: March 2023 - ECCP and TSAP Programmes
Added Wednesday 22nd March 2023 by Grace Haynes (Return to Blog)
2023年3月、コロナ禍以降初めてダラムキャンパスに短期コース留学生を迎えることができました。10日間の滞在であるECCPコース8名、そして2泊3日のTSAPコース28名がそれぞれ充実した時間を過ごしていきました。ECCPコースではエジンバラやヨークへの日帰り旅行も。皆さん、またダラムに来てくださいね!
For the first time since the Covid-19 pandemic, Teikyo University in Durham has been able to welcome back students for short courses in March, and how exciting it has been!
We first welcomed eight Economics students on the Economics Career Challenge Programme (ECCP) for an intensive ten-day course in Durham, running from the 6th to the 16th of March. The students had a range of English classes, from challenging Business and Academic English lessons to taster classes on British culture and world issues.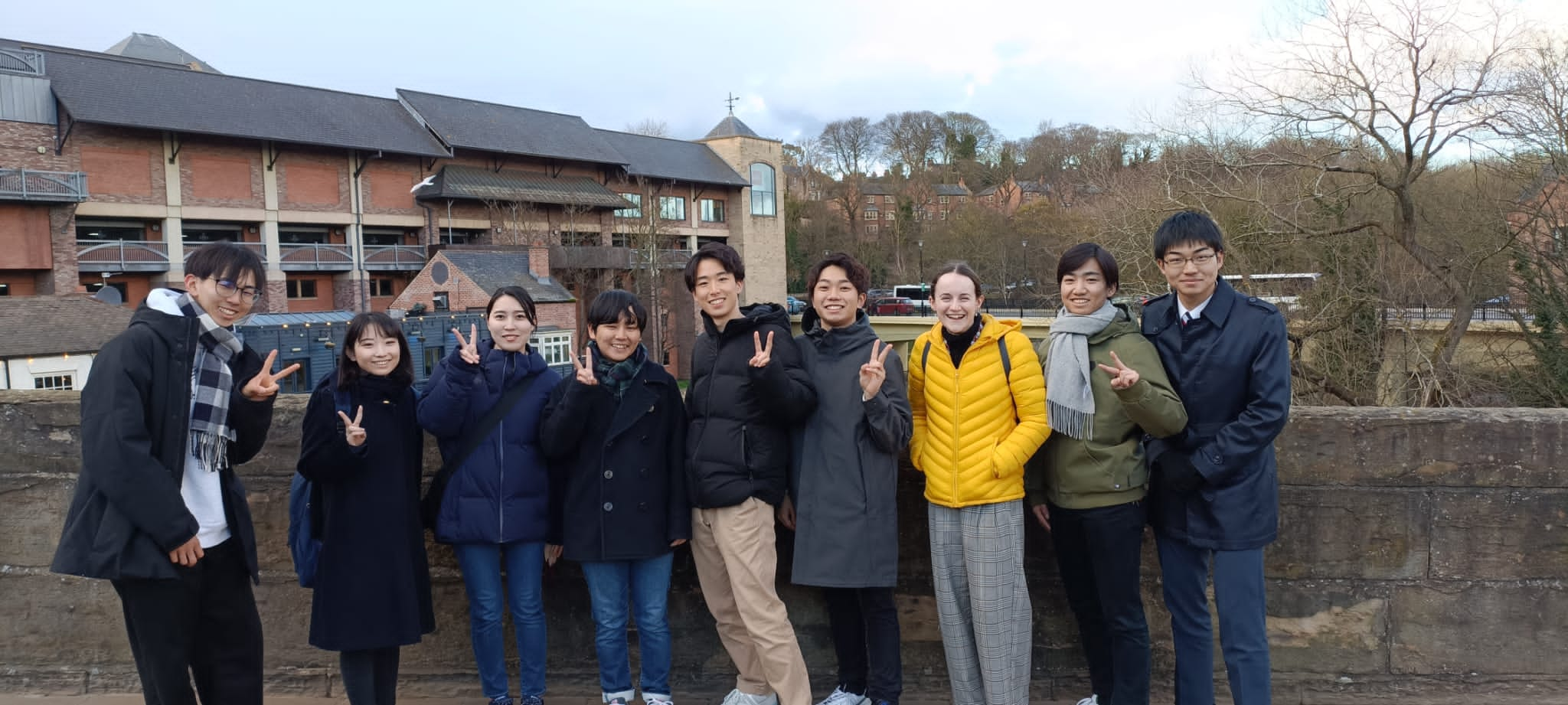 Alongside this rigorous curriculum, there were many social activities planned for the students to make the most of their time in the North of England. In Durham, students enjoyed a tour and free time in the city, as well as organised evening activities such as a film night, board games night, and a conversation event with Durham Students through the Christian Union. Students also managed to get a real taste of British Spring weather, as it snowed a lot during their first week in the UK!
It was also exciting to support Durham's Department for Modern Languages and Cultures during a university wide 'Global Week'. Our staff and students helped support a Japanese language and culture exchange event on Wednesday the 8th of March in our Reading Room. It was a fantastic opportunity for our Economics students to meet Durham students during their time here, and to see a wide range of guests get involved in Teikyo life.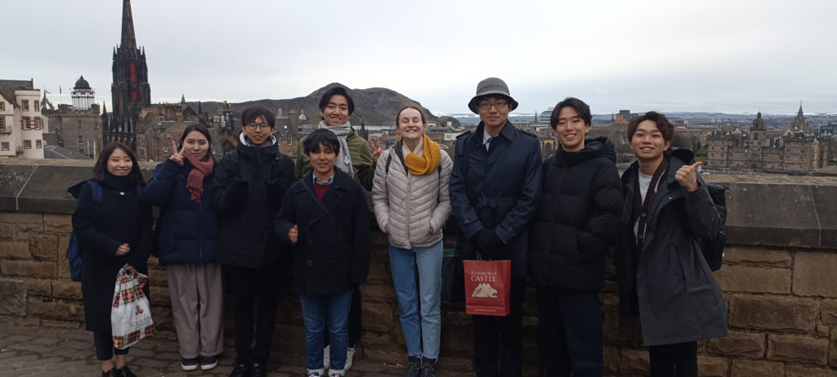 During their weekend here, we made two daytrips to explore further afield in the UK. On Saturday 11th March, we ventured by train to Edinburgh. Although it was a cold day, the students enjoyed seeing the sights of this historic Scottish city, exploring the castle and learning about the city's connection to economic history through being the hometown of the father of economics: Adam Smith. The following day, we travelled South to York. Students had fun visiting the National Railway Museum and made the most of their free time visiting York Castle and wandering down the Shambles. It was a jam-packed but very enjoyable weekend!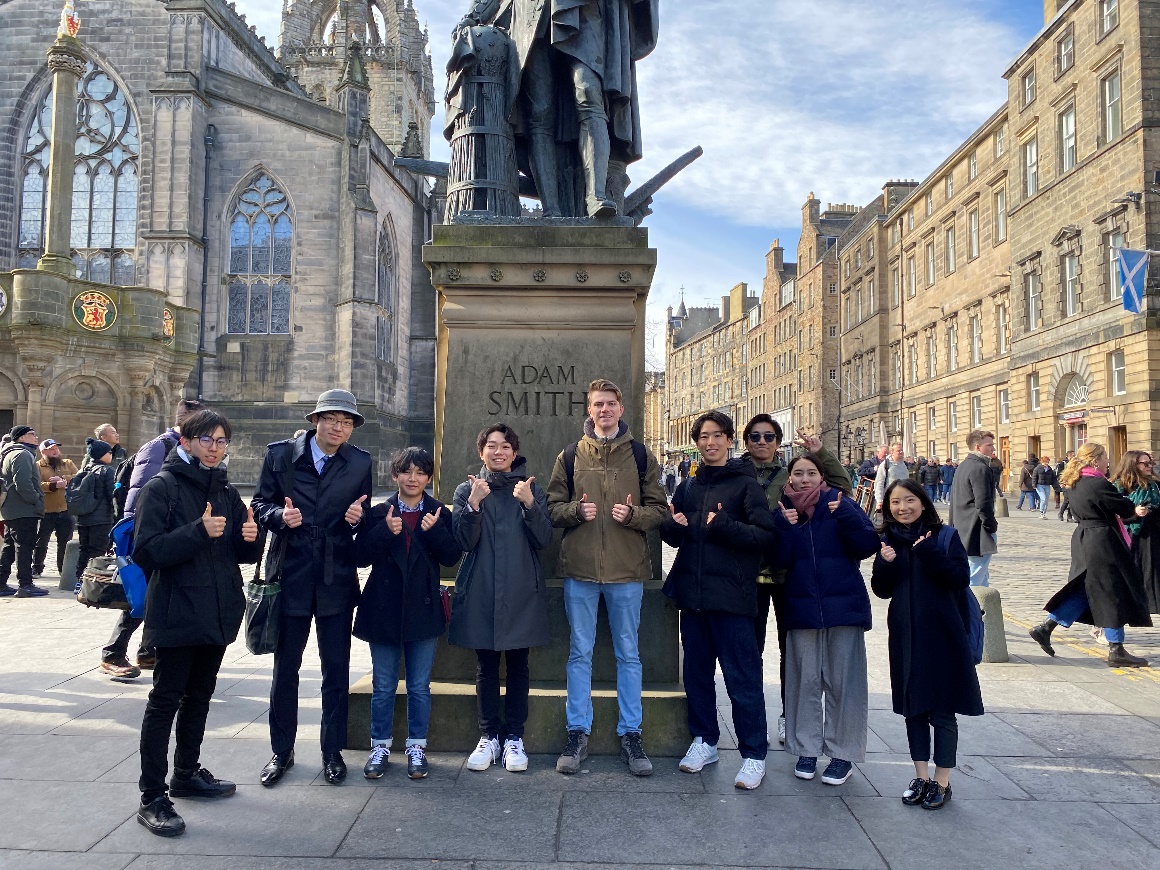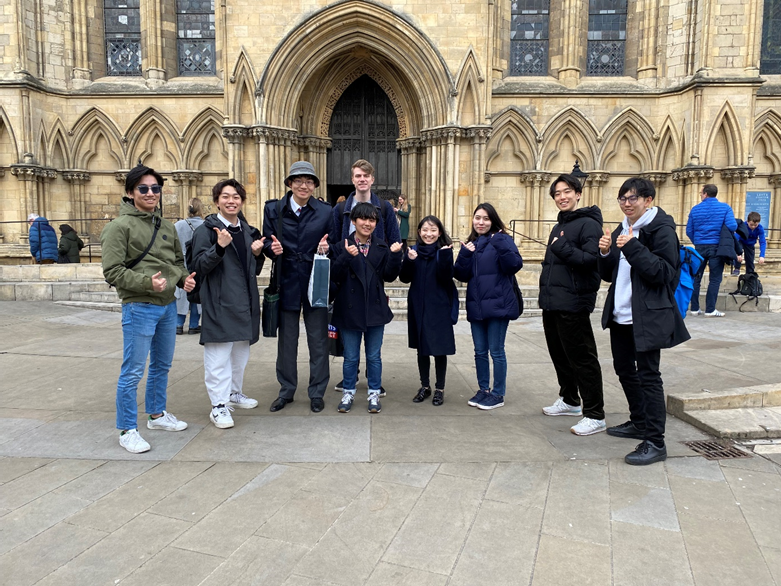 After an exciting programme, it was sad to say goodbye to ECCP students at their farewell dinner before they headed to London. It was clear that close friendships had been made as well as fond memories, which we hope will last a lifetime.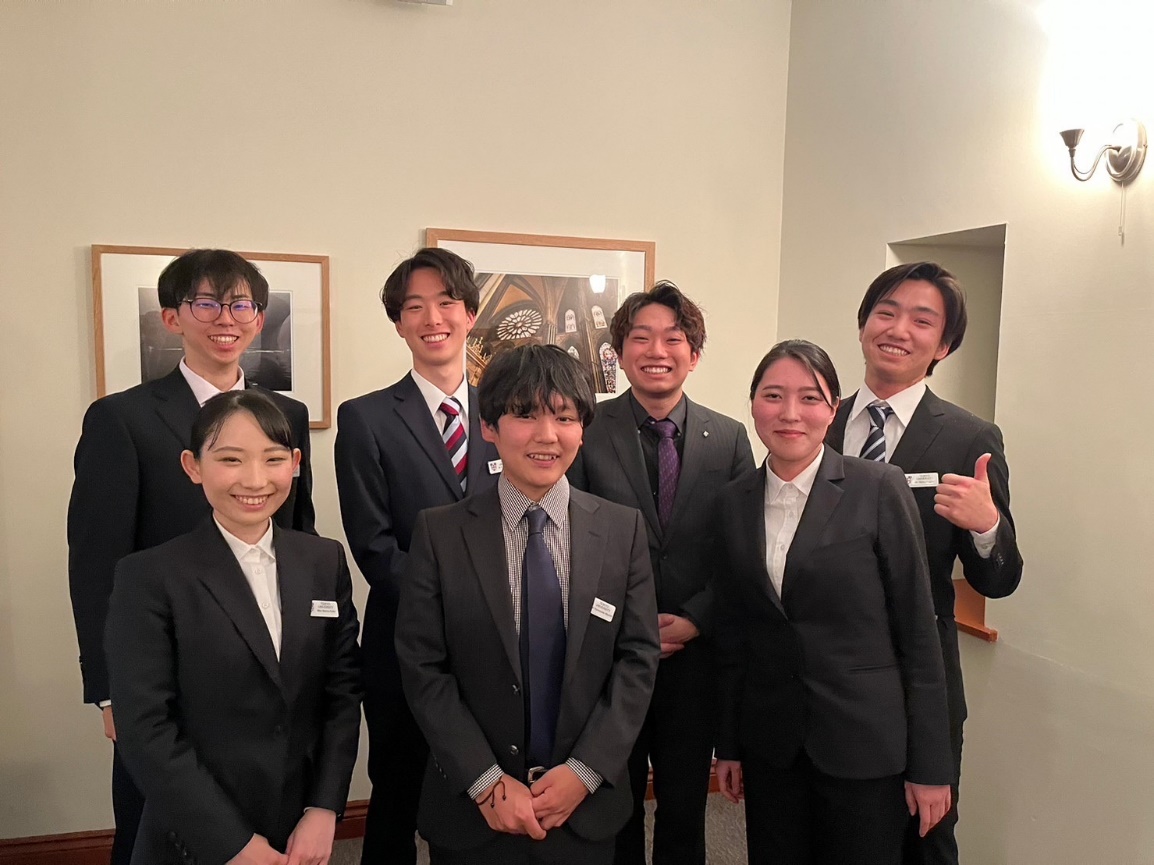 It was not long after this that we welcomed the arrival of 28 TSAP programme and medical students alongside their teachers for an action-packed 48-hour visit from the 20th to 22nd of March. The students had a full timetable, with English classes, a tour of the campus and city, and even some social activities. Many showed off their sporting talents at a friendly game of football in the evening, while others demonstrated their artistic talents making cards to take home as a souvenir (watching 'Frozen' in the background, of course).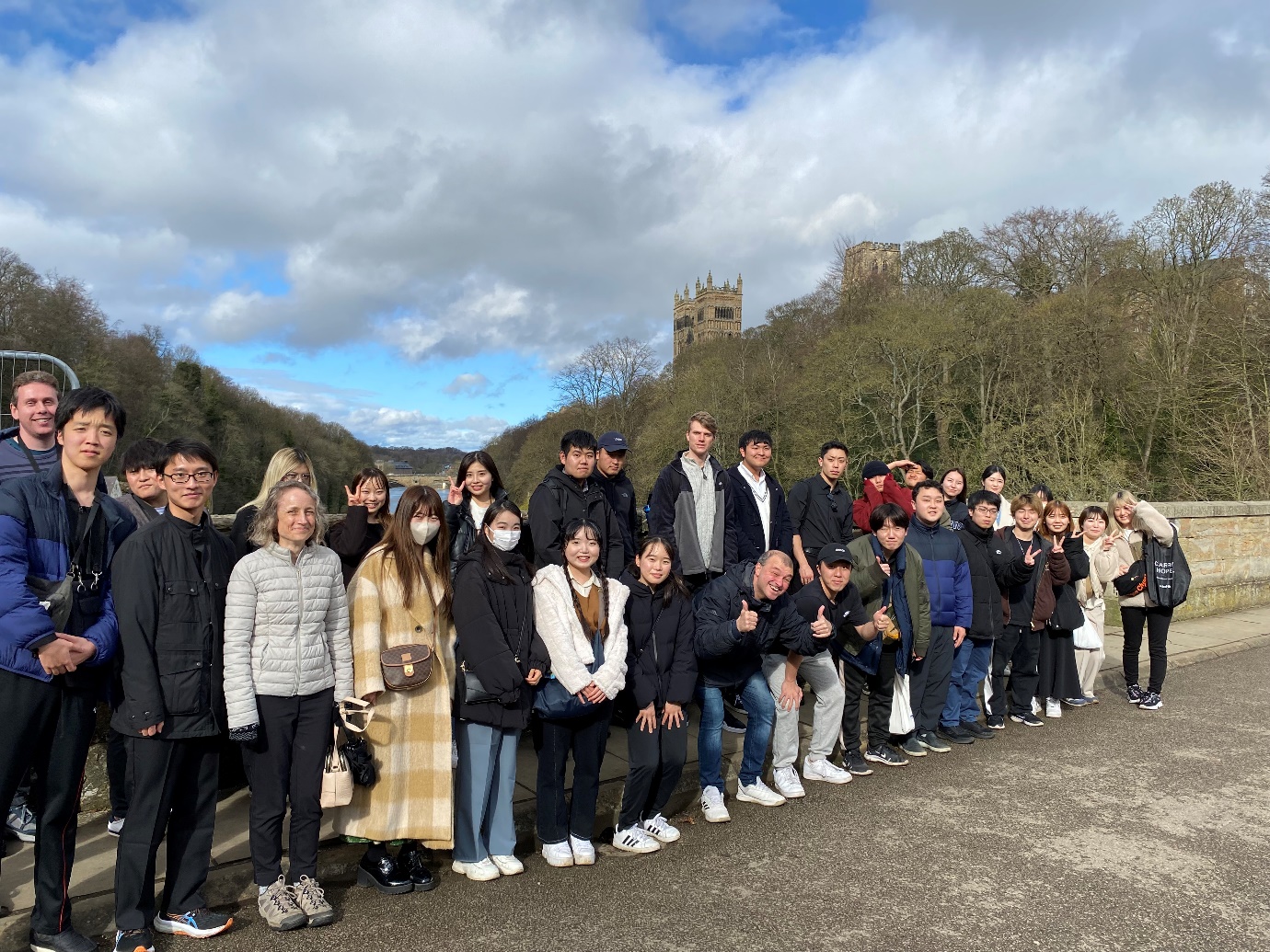 On the morning of the 22nd, it was time for a final farewell as the TSAP students departed. It was wonderful to see so many students enjoy their time in Durham, and we will miss them even though their stay was but a brief one. We wish our ECCP and TSAP students the best with their future studies and hope to see them again soon!
---
Return to Blog
Added Wednesday 22nd March 2023