Blog: Durham City Run 2023
Added Thursday 20th July 2023 by Grace Haynes (Return to Blog)
暗い雨雲と雨の中、12名のダラムキャンパス生と3名のスタッフが「ダラムシティ・ラン」の5㎞コースに参加しました。悪天候にもかかわらず多くの帝京生が応援にかけつけてくれ、チーム一丸となって素晴らしい成果をあげました。皆さん、おめでとう!来年も新たな学生たちの活躍を期待しています!(いい天気になりますように。)
On a very wet and grey evening, 12 Teikyo students and three members of staff took part in the 5k Durham City Run on Friday 14th of July.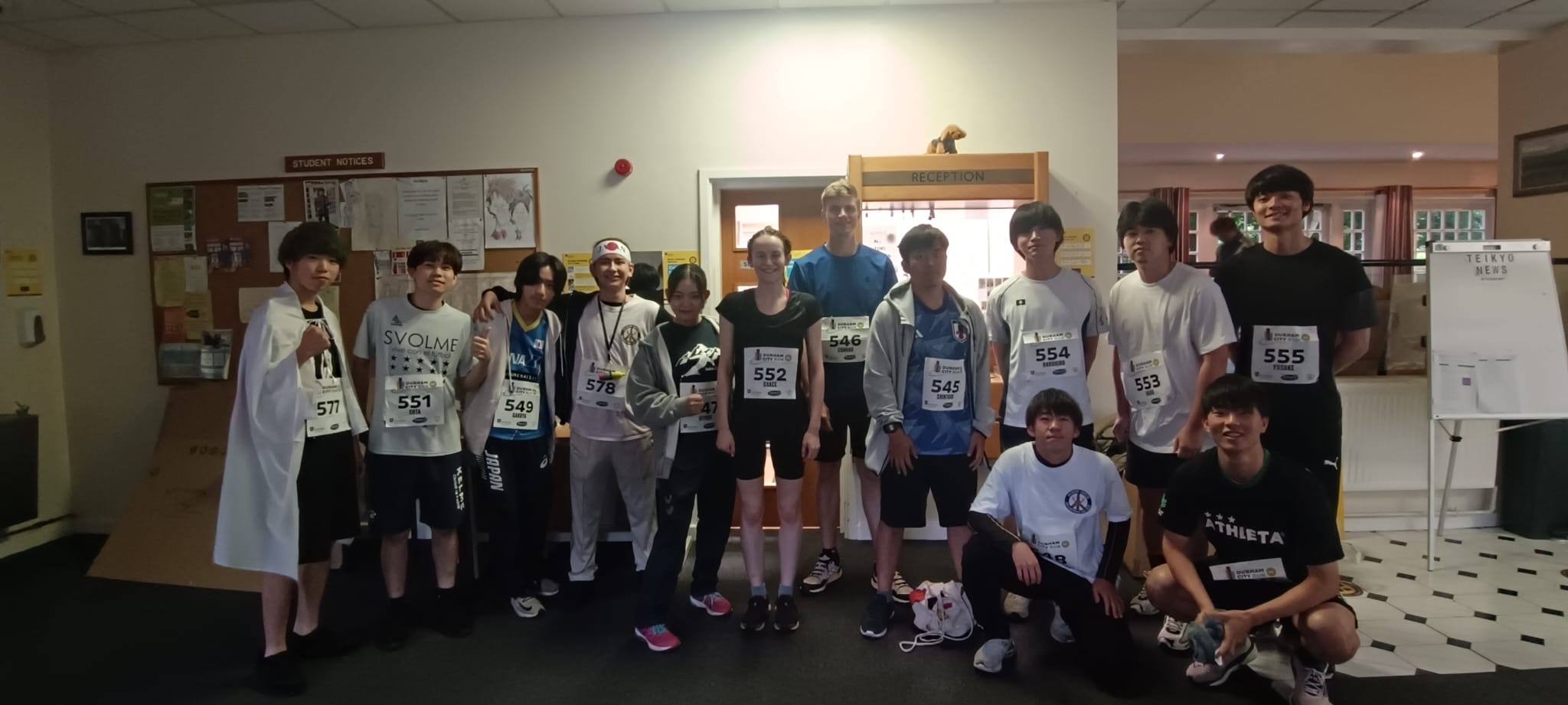 The miserable weather did not detract from the scenic route around Durham City centre, and the atmosphere of the event was friendly and supportive. Over a thousand runners took part, including famous British Olympic Marathon runner Paula Radcliffe and her son.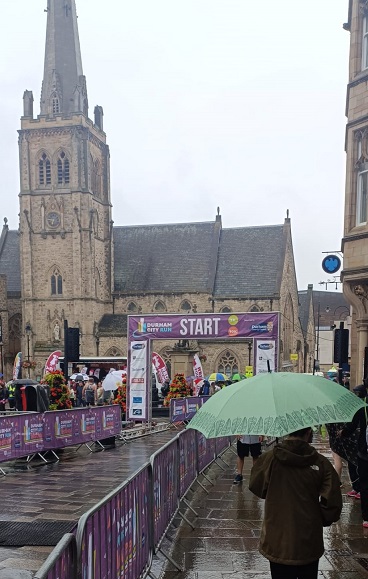 We were particularly grateful for the supporters from Teikyo that came to cheer us on around the course: there was a great sense of team spirit throughout.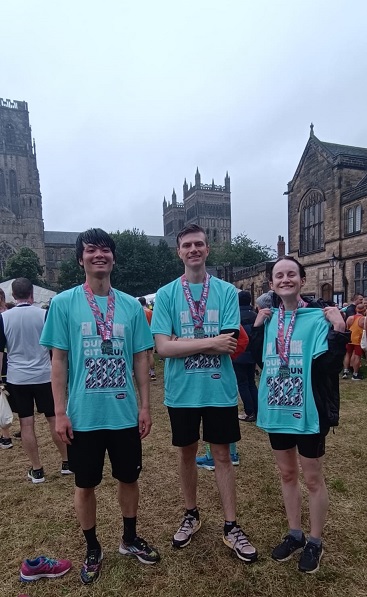 While it is safe to say that taking part was an achievement and reward in itself, there were some impressive times from our students. Mr Soh Komatsubara came first out of the TUID entries with a time of 23:06, followed by Mr Shintaro Yahagi (24:05) and Mr Kota Kitai (24:09).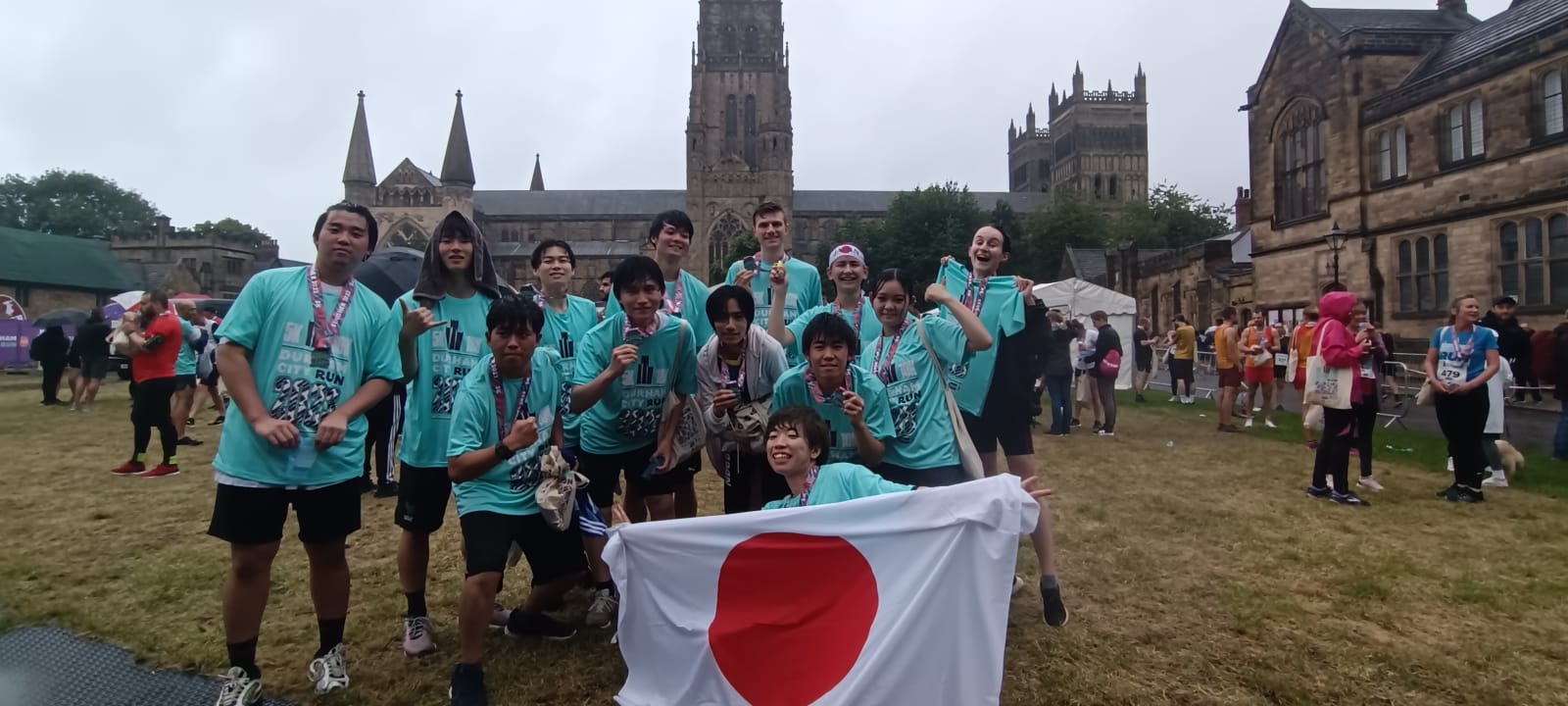 Congratulations to all that came and took part! We look forward to seeing more students cross the finish line (in hopefully nicer weather) next year…
---
Return to Blog
Added Thursday 20th July 2023