Blog: Celebrating King Charles III's Coronation
Added Tuesday 23rd May 2023 by Grace Haynes (Return to Blog)
2023年5月5日(金)に帝京大学ダラムキャンパスではチャールズ国王の戴冠式を祝うパーティーを開催しました。前の週からキャンパス内を飾り付け、当日はスペシャル・ゲスト(?)を招いて、様々なゲームで楽しい時間を過ごしました。サンドイッチやスコーン、苺、などイギリスらしい食べ物のほか、事務長の奥様手作りのカップケーキも大人気でした!
On Friday the 5th of May, Teikyo University of Japan in Durham held a part in honour of King Charles III's coronation. It was important to celebrate this significant moment in British history, and celebrate we did!
LHCC had been decorated the week before with bunting and paper chains in the corridors and classrooms. All that was left for students and staff to do on the Friday was to dress in red, white and blue to match the colours of the British flag: the Union Jack. Students arrived in the morning and were given flags as they walked into the reading room to meet our very special guest…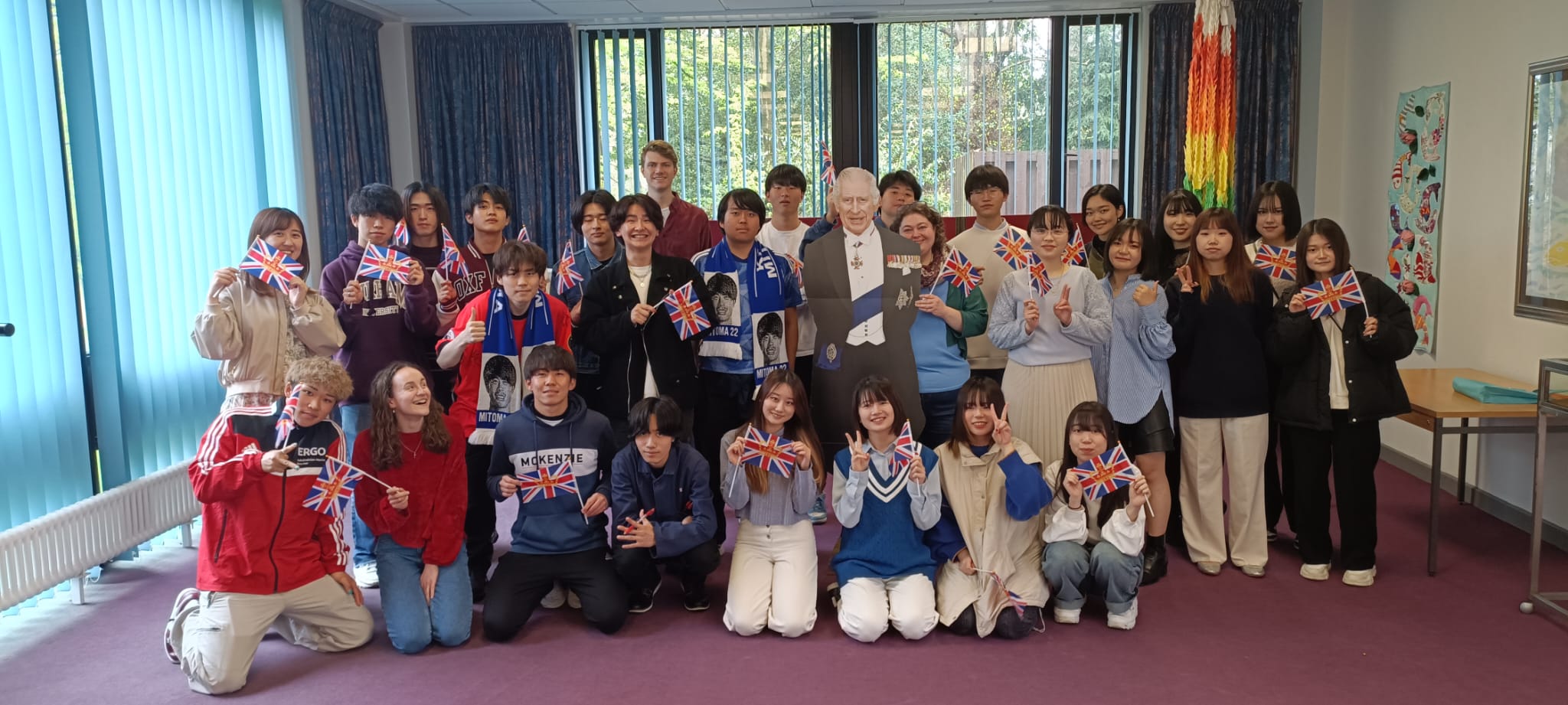 King Charles! Many selfies were taken, and the King certainly enjoyed his time.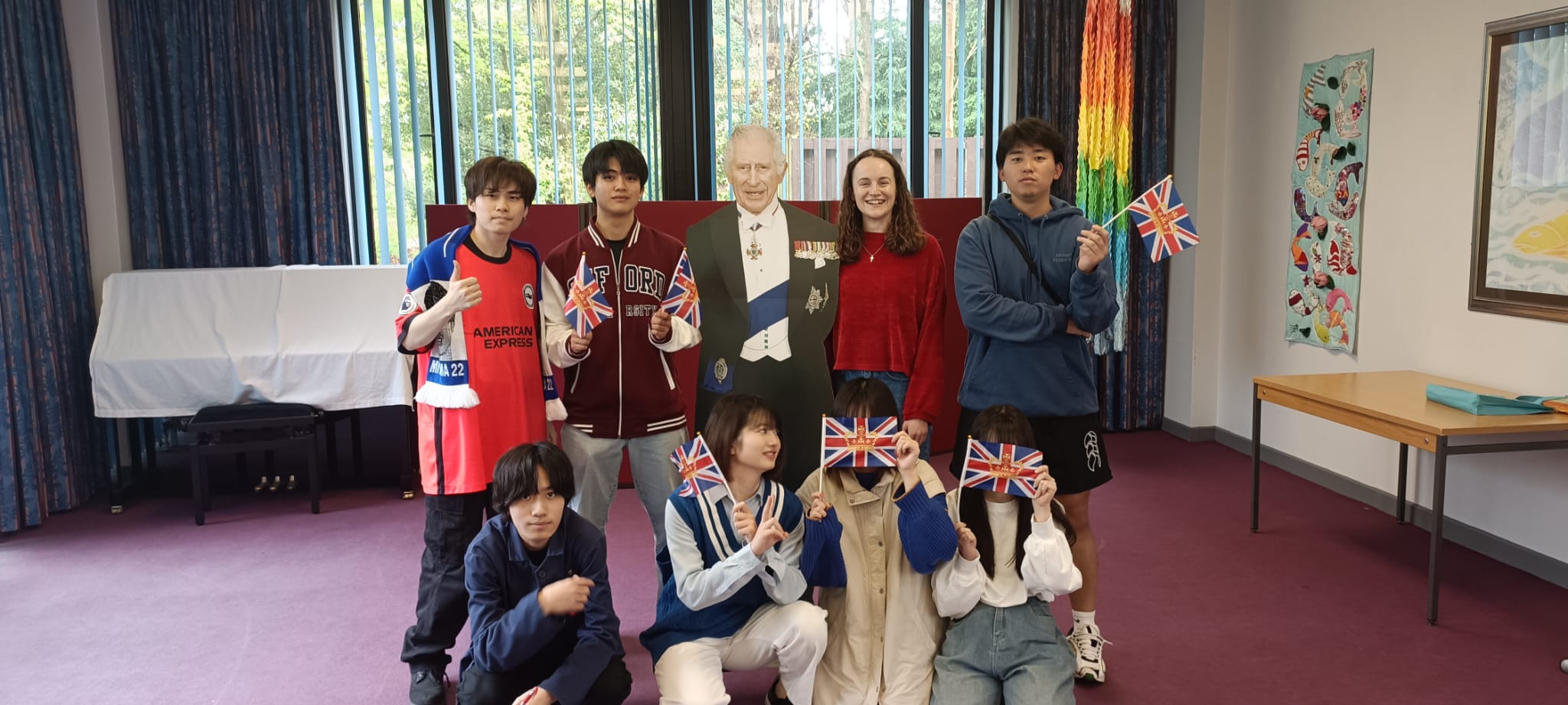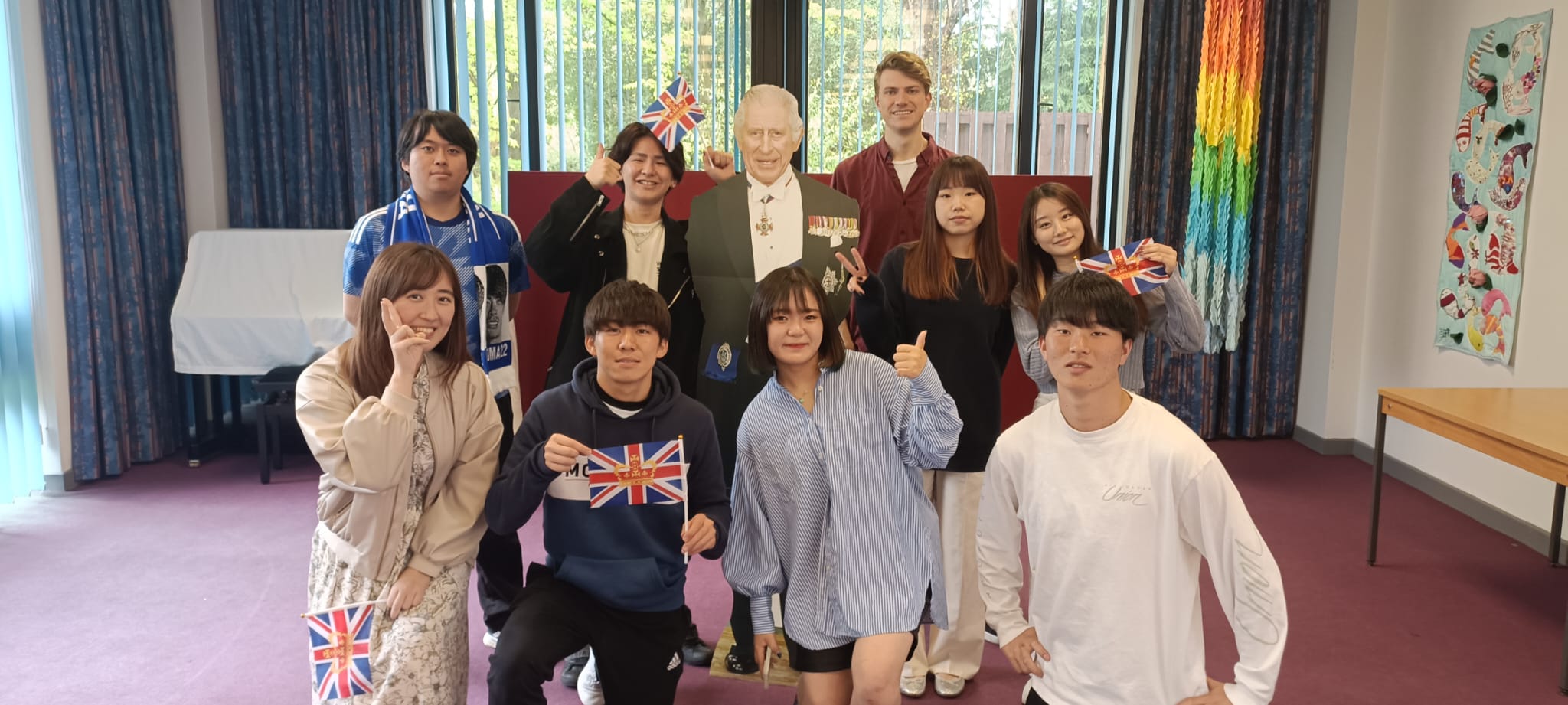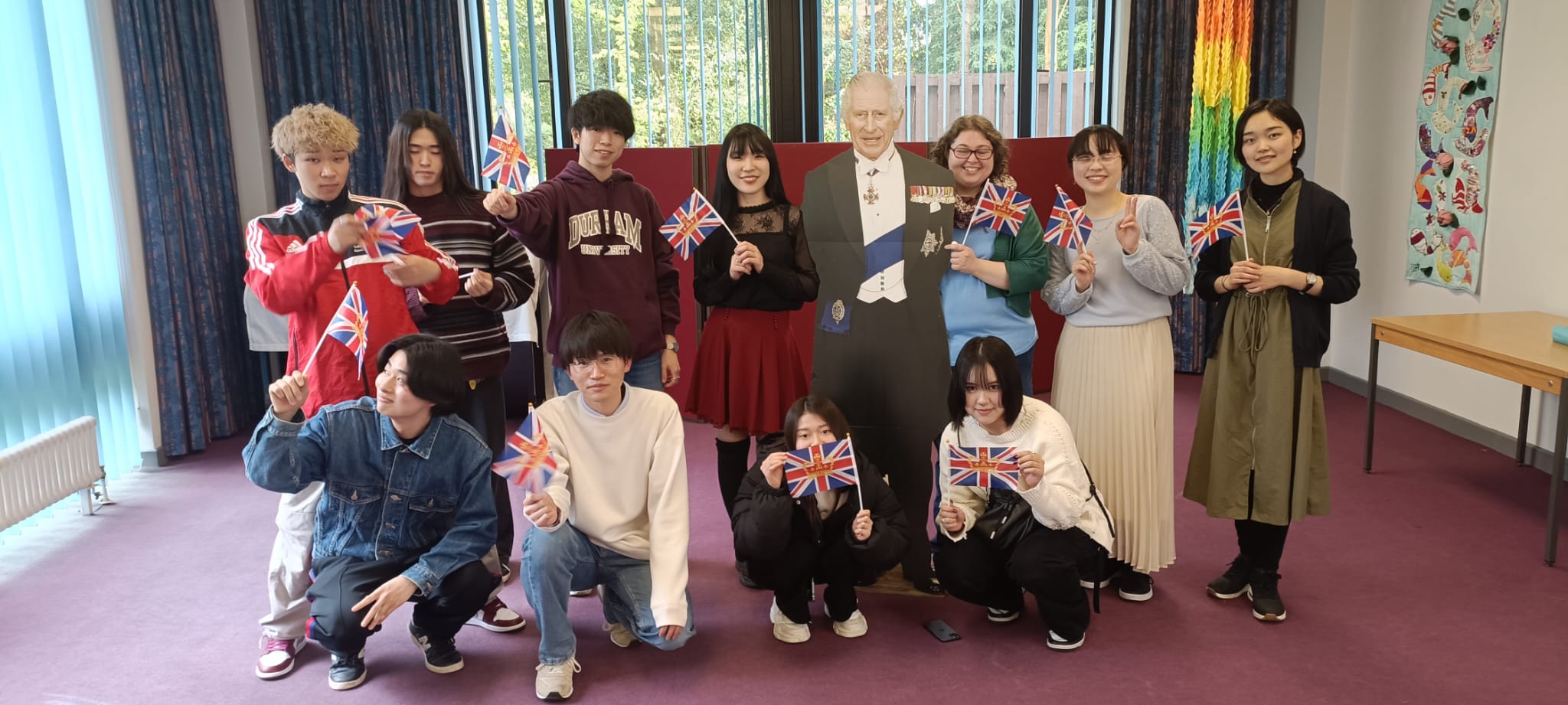 We started by playing some popular British games, including musical statues, pass the parcel and wink murder. Without a doubt, the most competitive game was musical chairs, featuring some dramatic scenes in the penultimate round to fight for chance to move onto the final head-to-head and be crowned the winner…
Having worked up an appetite, it was time to eat some delicious British food! As you would expect to find at an afternoon tea, there was a selection of sandwiches, scones with cream, crudites and dips, strawberries and brownies.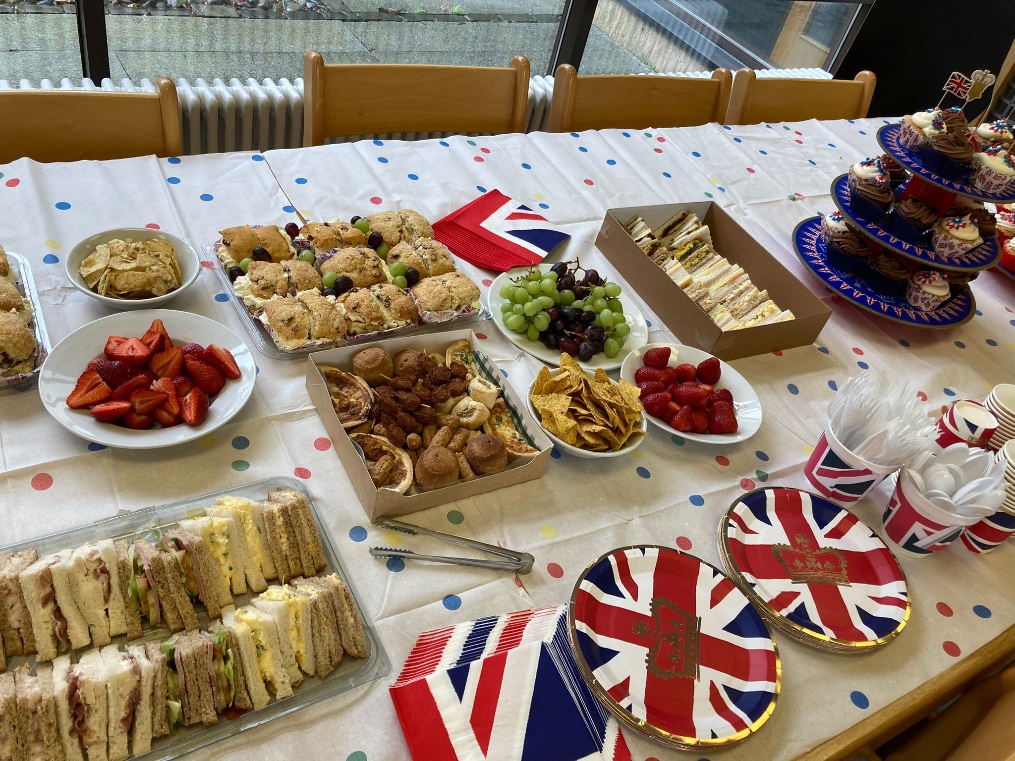 The Bursar's wife very kindly provided absolutely amazing cupcakes which were enjoyed (and photographed) by everyone.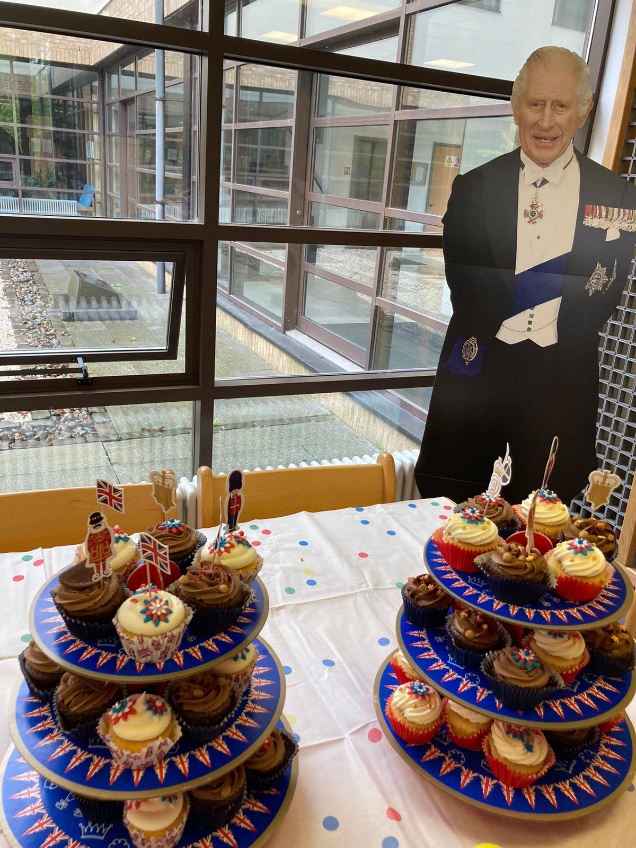 Finally, it was time to say farewell to King Charles and head home – hopefully we will be able to celebrate again next year!
---
Return to Blog
Added Tuesday 23rd May 2023