Blog: Botanic Gardens 'Fun Day' Event
Added Thursday 29th June 2023 by Grace Haynes (Return to Blog)
先日、ダラムキャンパスの学生達はダラム大学植物園でのイベントに参加しました。「さくらサークル」と呼ばれるエリアで一般来場者たちに折り紙や習字を体験していただく活動です。メインイベントの茶道は3回お点前の披露を行いました。テーブルを使用したスタイルでしたが、多くの来場者たちが興味深く見守っていました。その他のエリアでも様々な活動や出店があり、とても楽しい一日だったようです。
On Sunday 18th of June, a group of Teikyo students and staff attended a 'Family Fun Day' at the Durham Botanical Gardens to share Japanese culture with the local Durham community.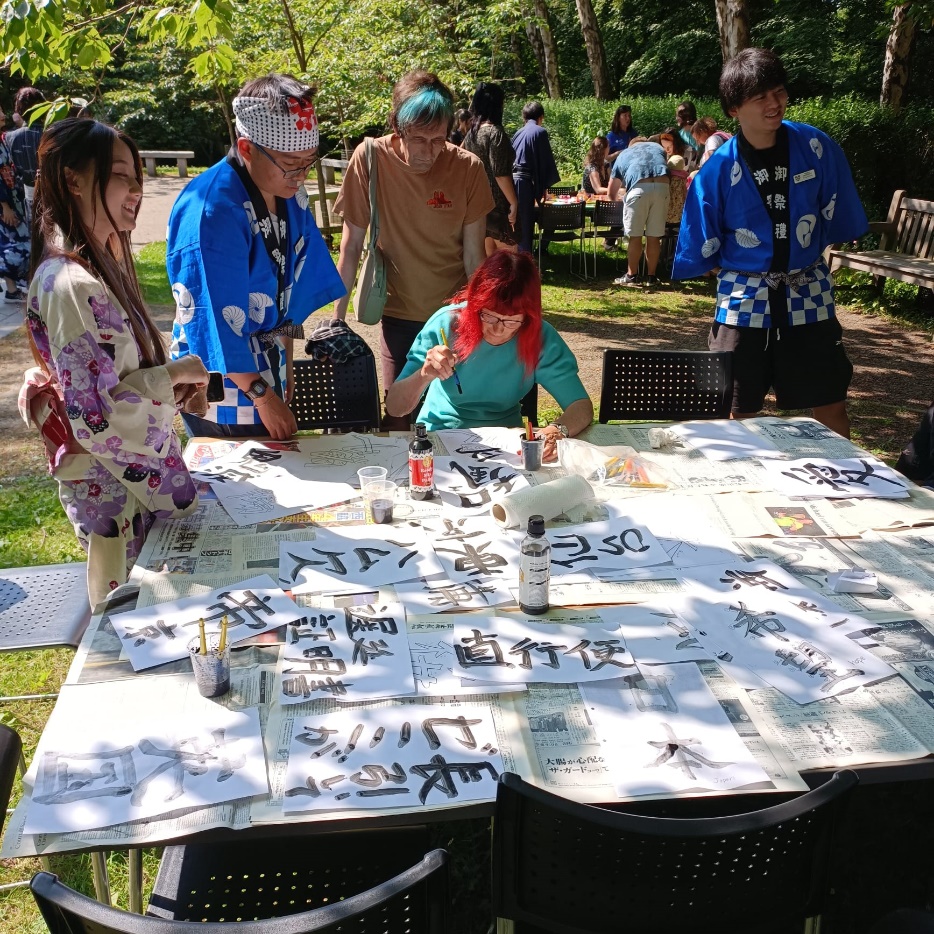 Located in the Japanese Sakura Circle in the Botanic Gardens, many visitors of all ages came and learnt how to make traditional origami and write Japanese calligraphy. Teikyo students did a fantastic job of explaining and demonstrating complicated origami instructions and talking to people about life in Japan. In particular, the children that attended really appreciated their enthusiasm and patience to talk to them and help them get involved. Even a rain shower did not put people off coming to visit us!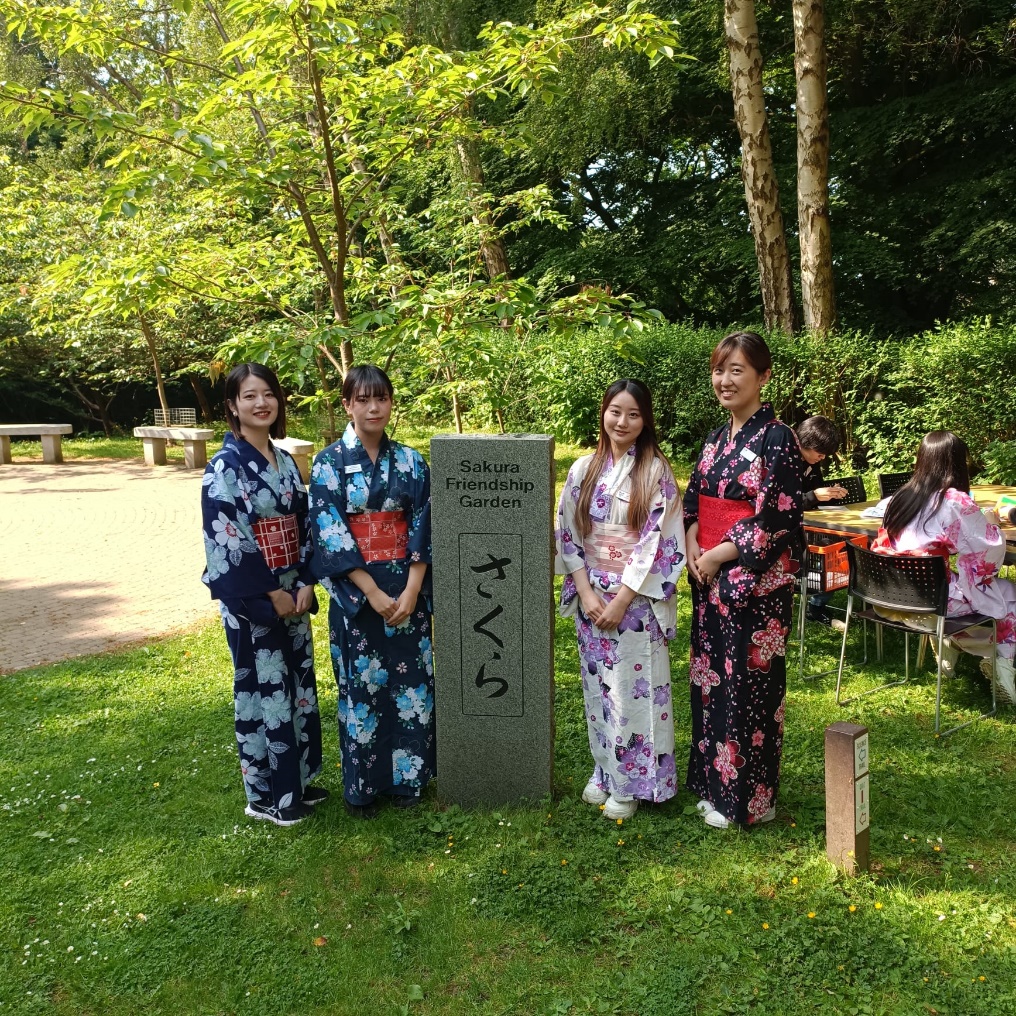 Perhaps the highlight of the event was the tea ceremony demonstrations that were arranged and carried out by our students. Miss Hatsune Nakagawa in particular did an amazing job of organising and leading each of the three demonstrations. The tea ceremonies captured the attention of audiences: the Sakura Circle was filled with peace and tranquillity every time we watched the preparation and drinking of the tea. It was an experience that each guest really treasured.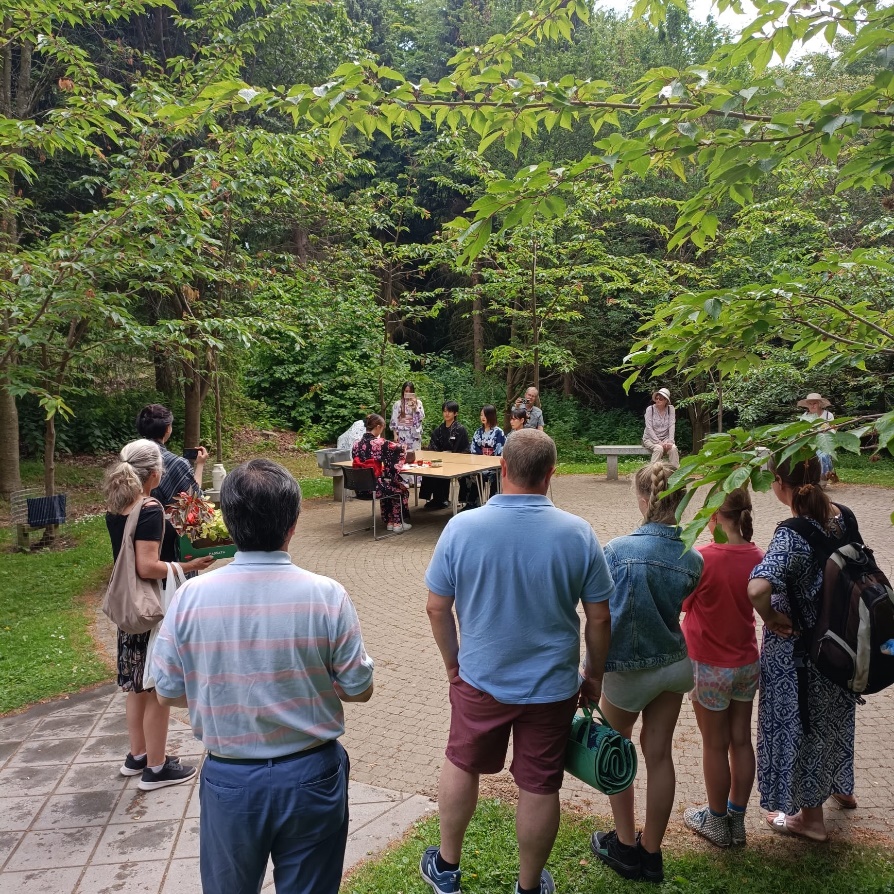 Not only did the students work hard at running the activities, but they also had a wonderful opportunity to walk around the scenic Botanic Gardens and see the other stalls and activities that were on offer. There was everything from a local brass band, face painting, flower and house plant stalls and food and drink from local businesses.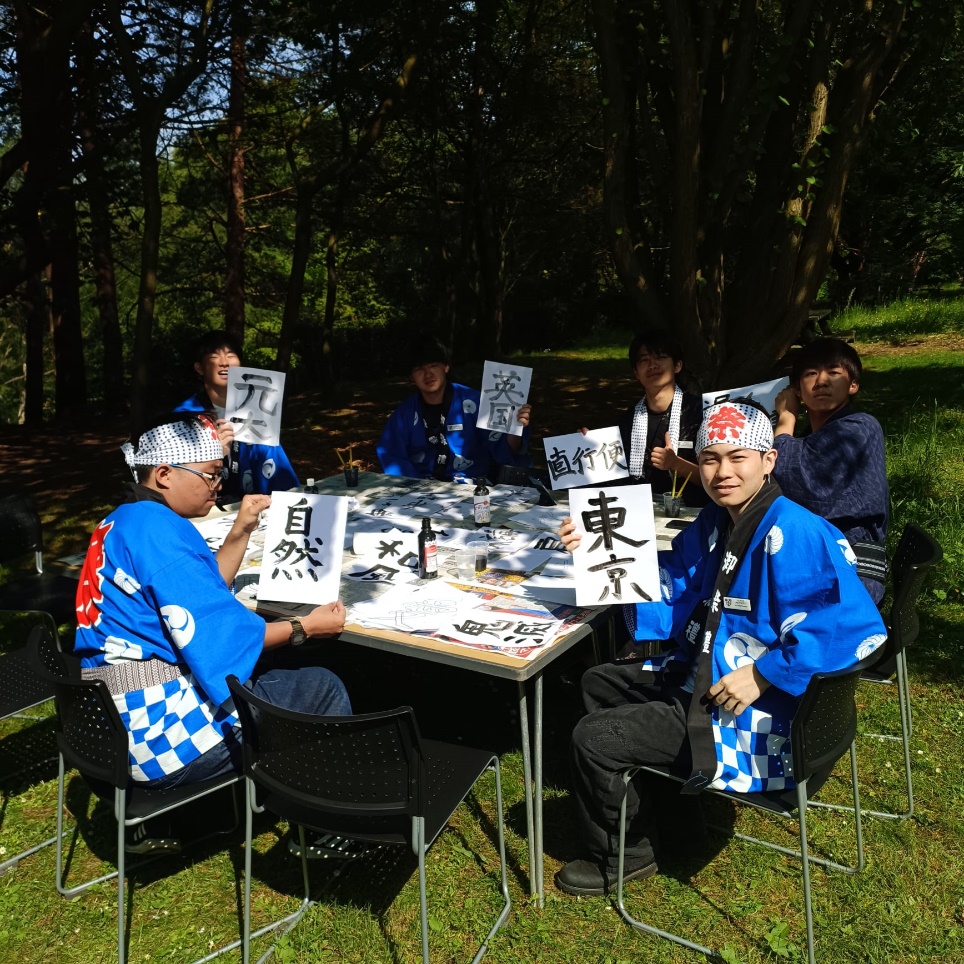 Once the final tea ceremony had finished, it was time to pack everything away. We look forward to coming back to the Botanic Gardens in future, and look forward to seeing new friends we made that day at other Teikyo events.
---
Return to Blog
Added Thursday 29th June 2023