Blog: London Field Trip - June 2022
Added Monday 11th July 2022 by Jake Dickenson (Return to Blog)
6月、Jubileeのお祝いの余韻が漂うロンドンに研修旅行に出かけました。留学期間中のハイライトともいえるこの旅行中、ロンドン各地の観光名所、大英博物館などの各種博物館、劇場でのミュージカル鑑賞、ロンドンアイ、様々な経験を積み、生涯忘れえぬ思い出をたくさん作って帰ってきました。(校内写真コンテスト優勝作品が最後に掲載されています!)
The London field trip is one of the major highlights of the TUID calendar. Spending a week in England's famous capital, a city rich with history and age-old tradition is nothing short of a fantastic experience for our students.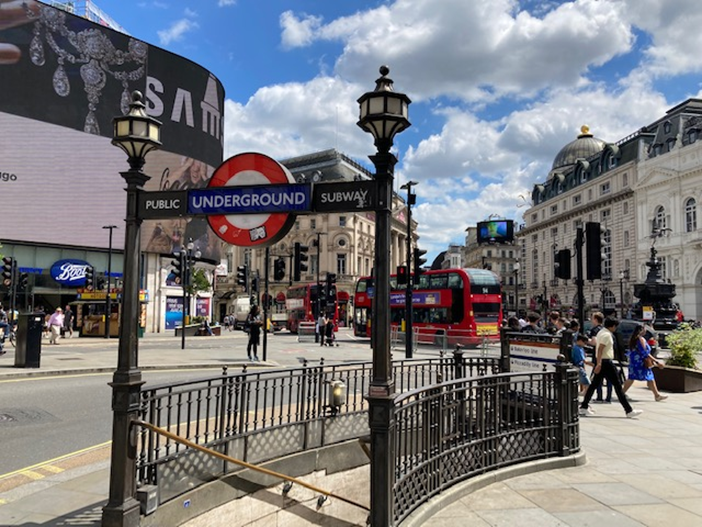 The week was packed with activities such as trips to the most renowned museums in the country, and even a spectacular musical performance at the Drury Lane Theatre.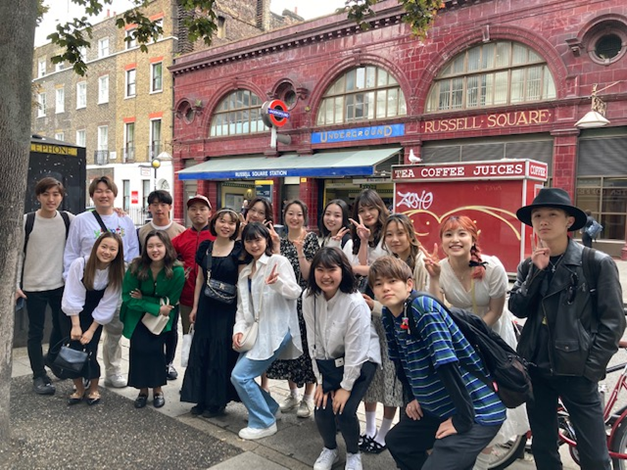 Monday marked our arrival in London and students were given free reign to explore the city's most famous sights. Many took the first opportunity they could get to visit Buckingham Palace and to snap pictures of Big Ben for Instagram.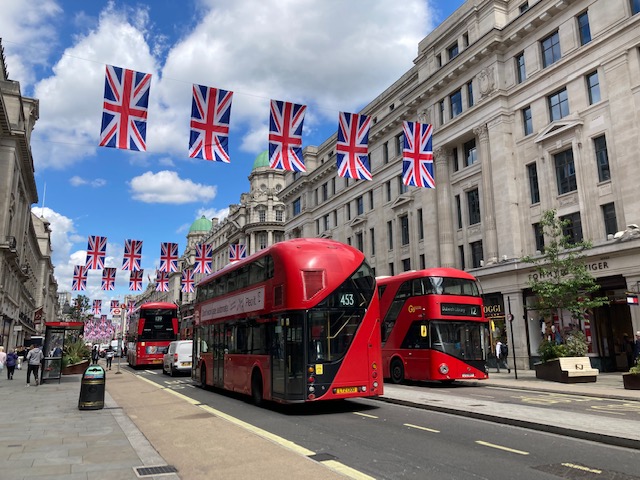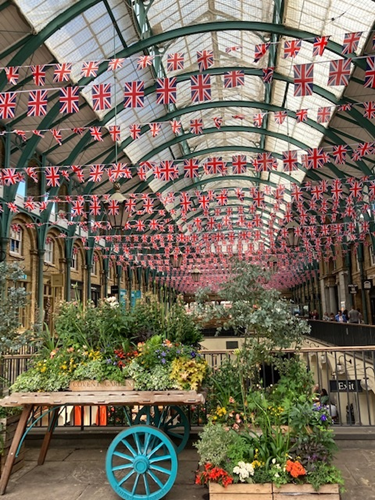 On the following day came a trip to the British Museum, one of, if not the most famous collections of world history on the planet. Students spent hours exploring and observing everything from the Rosetta Stone to the Parthenon Sculptures and much more.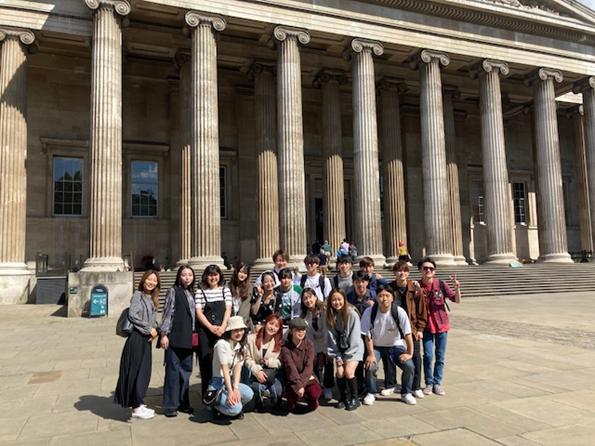 Wednesday was a day that no one will forget in a hurry. In the morning, students had the choice between visiting the Natural History Museum or the V&A Museum. But the real entertainment began that evening with an unforgettable showing of 'Frozen' at the Drury Lane Theatre. The students and teachers alike were blown away by the immaculate production quality and individual performances, which concluded in thunderous applause.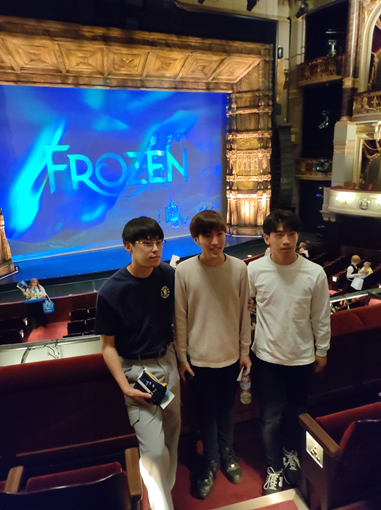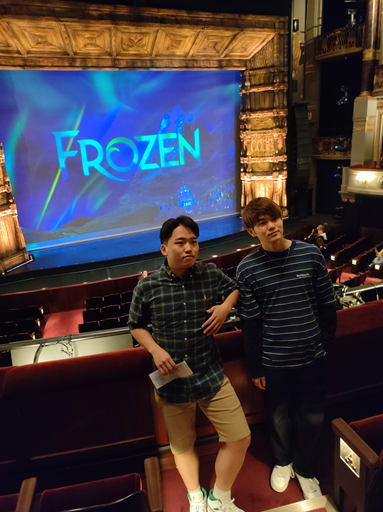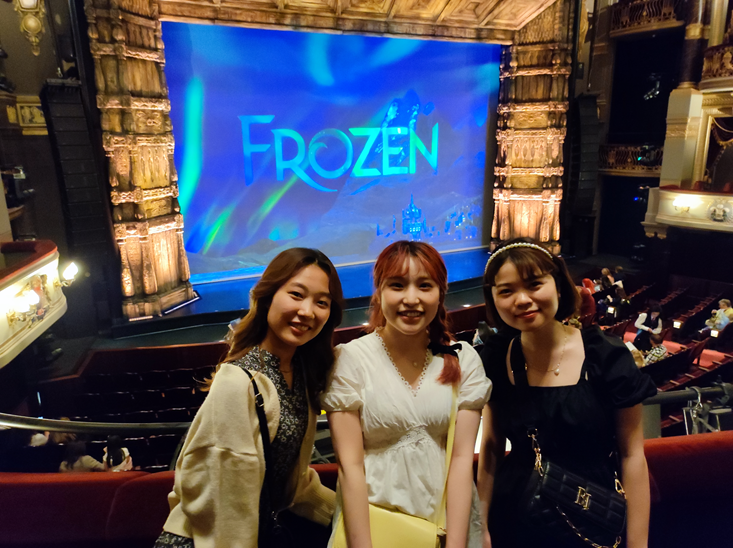 And just like that, it was Thursday, our final full day in London. Jake and Helen took a small group to Westminster for a ride on the London Eye. With such a great view of the city, and monuments like Big Ben and The Houses of Parliament in perfect viewing position, many great photos were taken. It was a fantastic experience for the students.
So many activities and experiences had taken place over the last few days, but on Friday, it was time to catch the train back to Durham. Thus, it was the last opportunity to take photos at Platform 9 ¾ and to buy wands and other goods from the Harry Potter gift shop.
The London field trip will surely stand out as one of, if not the most prominent memories of the students' time spent studying abroad in the UK. It truly was an extraordinary and unforgettable experience. In the weeks following the trip, a photograph competition was held with Taisuke Kagawa's beautiful picture of The London Eye illuminations being voted as the best photograph of the trip.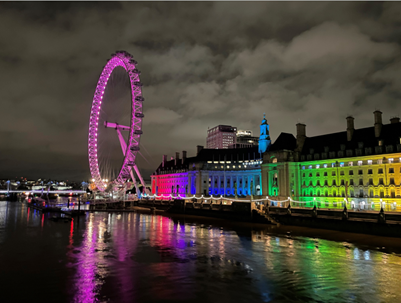 ---
Return to Blog
Added Monday 11th July 2022