Blog: Jubilee Celebrations
Added Thursday 7th July 2022 by Jill Johnson (Return to Blog)
2022年はイギリスにとって特別な年です。エリザベス女王の即位70年を祝うPlatinum Jubilee Celebrationsが各地で開催され、国中が祝福ムードに包まれました。帝京大学ダラムキャンパスでも屋上スペースでパーティを開催し、この特別な日を学生・スタッフ一同大いに楽しみました!
2022 has been a very special year to be in Durham and the UK as we resume normality after two years of pandemic restrictions. However, without doubt the biggest event this year has been the Platinum Jubilee celebrations to commemorate Queen Elizabeth II reign of 70 years as monarch.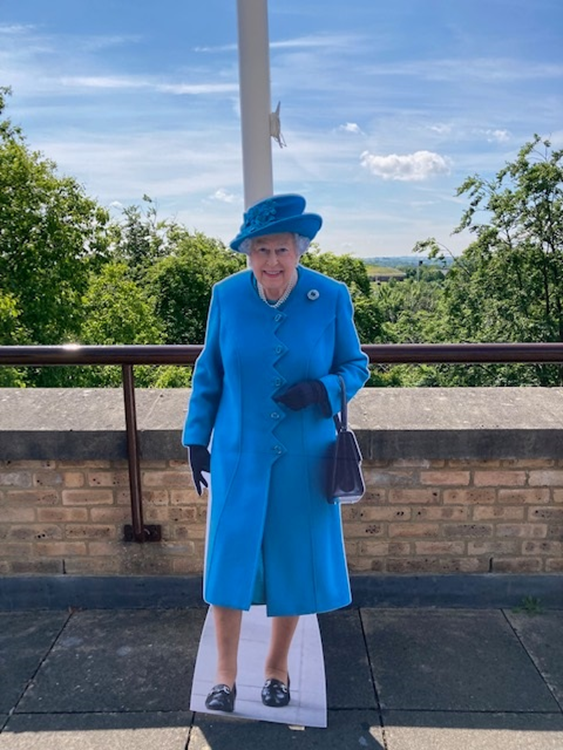 The nation celebrated with 4 days of events with the Trooping the colour parade and its pageantry, a service of Thanksgiving in St Pauls Cathedral, a concert in front of Buckingham Palace and a parade down the Mall in London.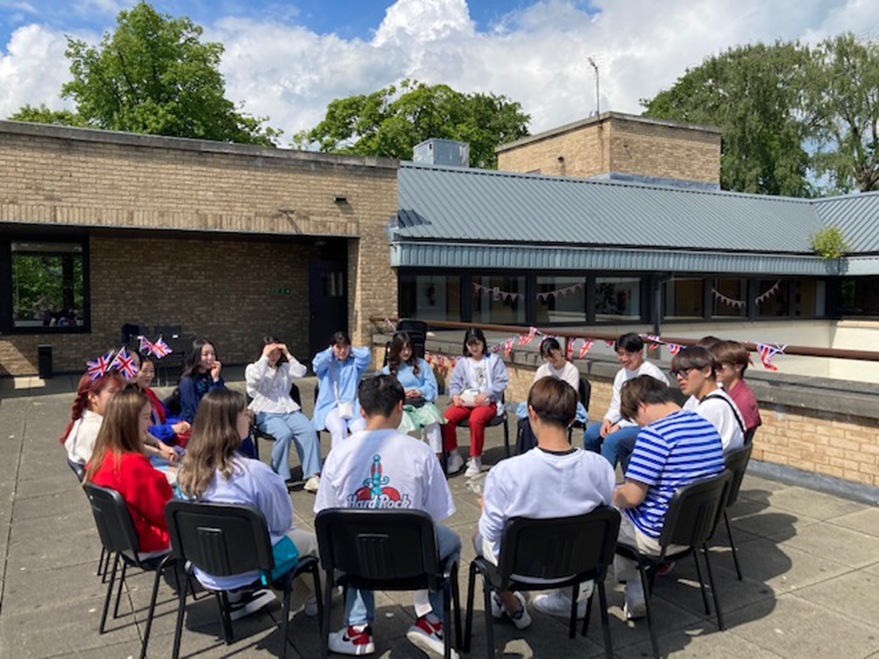 Teikyo University in Durham held its own celebrations to commemorate this once in a lifetime jubilee. The students made decorations in preparation, resulting in LHCC being festooned in red, white and blue streamers and Union Jack flags.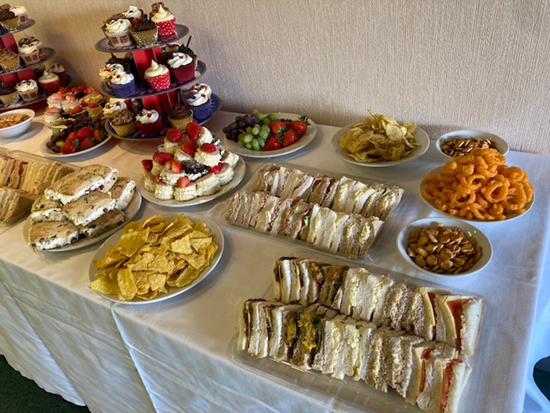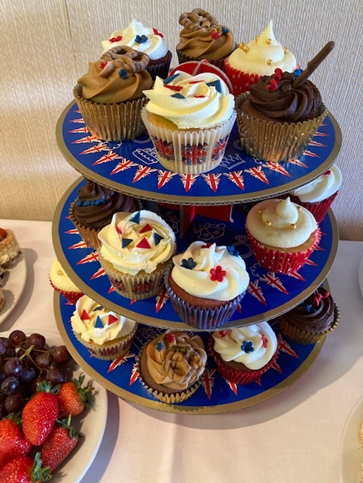 On Thursday June 2nd we held our own Jubilee party on the roof terrace of LHCC. The sun was shining, the Union Jack flag was flying from the flagpole and "The Queen" even paid us a visit- (perhaps she was a cardboard life-size model). We played traditional party games, finishing with a college egg and spoon race before sitting down street party style to enjoy afternoon tea with traditional sandwiches, scones and Jubilee cupcakes.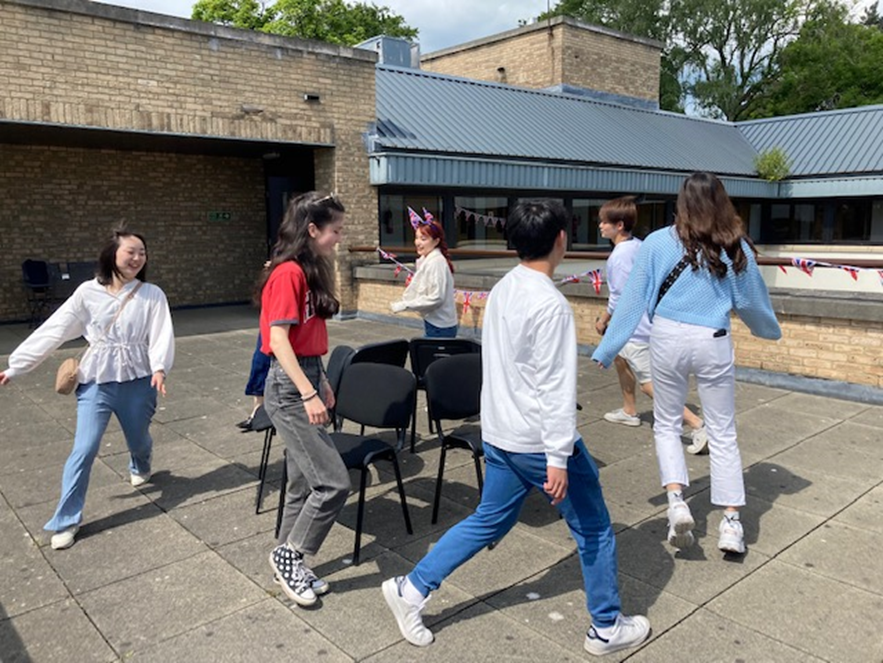 Although the rain drove the party inside for the last half an hour staff and students alike enjoyed the party-Teikyo's very own tribute to Queen Elizabeth II.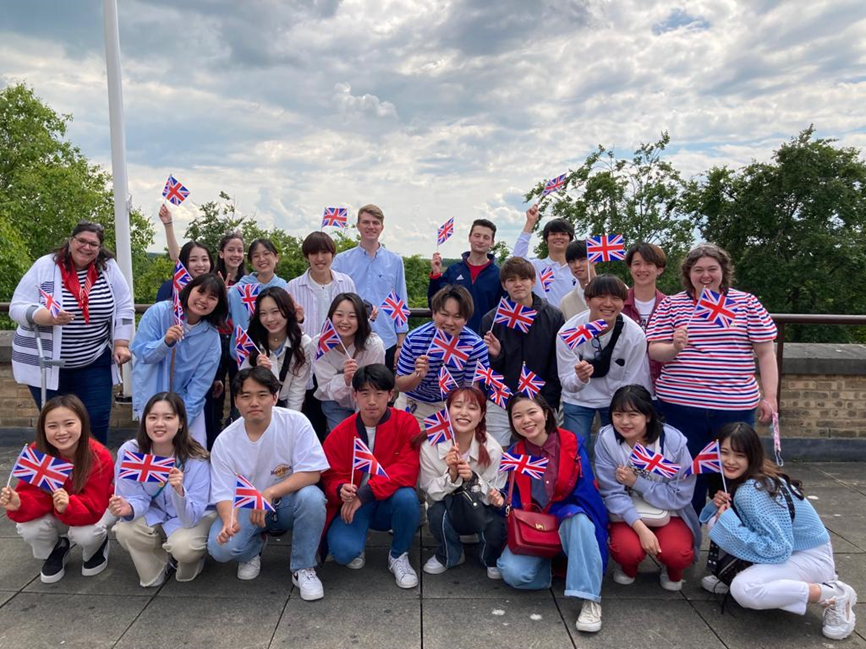 ---
Return to Blog
Added Thursday 7th July 2022