Blog: Farewell Lunch for Spring Term Students 2022
Added Friday 2nd September 2022 by Helen McAree (Return to Blog)
ダラムキャンパス春期生の19名がいよいよ明日、日本に帰国します。夏の間、語学学校で5週間過ごし大きく成長してダラムに戻っきた学生たち。みんなの充実した留学生活とその成果を記念して「さよなら昼食会」が開かれました。各賞と受賞者の紹介は以下をご覧ください。本当に素晴らしい学生達でした!
Unbelievably, it is time for our current intake to return to Japan. After 5 weeks at summer Language School, our students are back for a few days and will depart for Tokyo this weekend. We had a special farewell lunch for them to mark their achievements and time in Durham.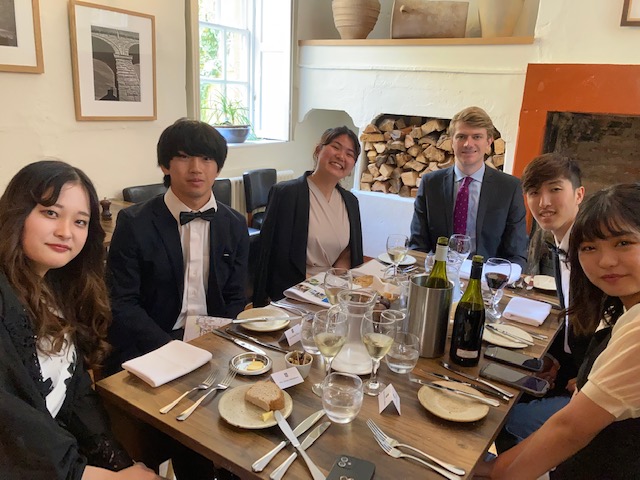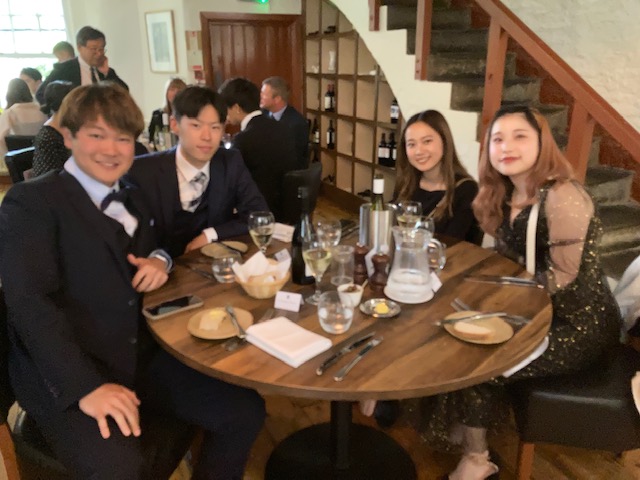 The lunch at Finbarr's in Durham city was sensational – the food and setting made it a special day and everyone was in good spirits.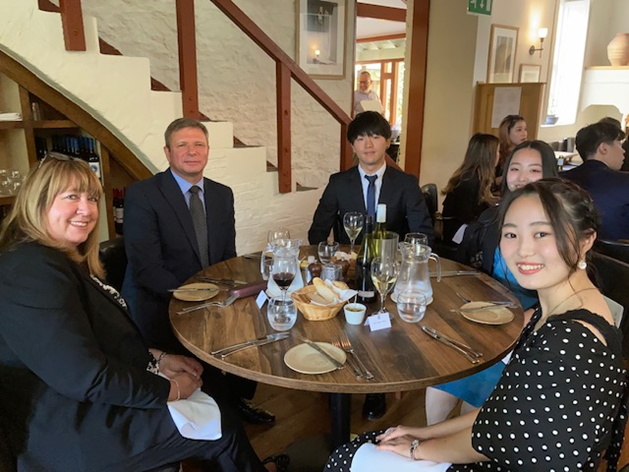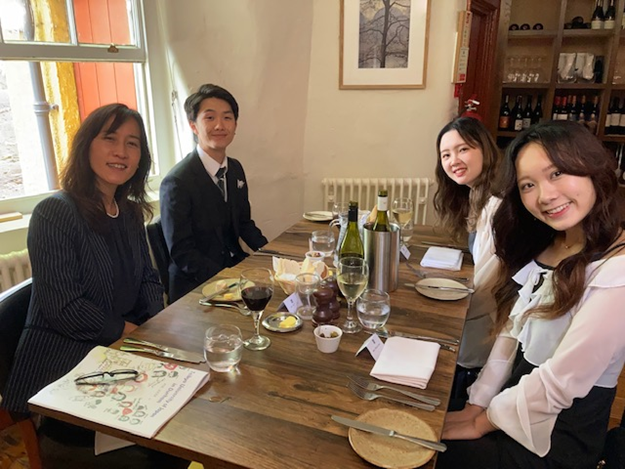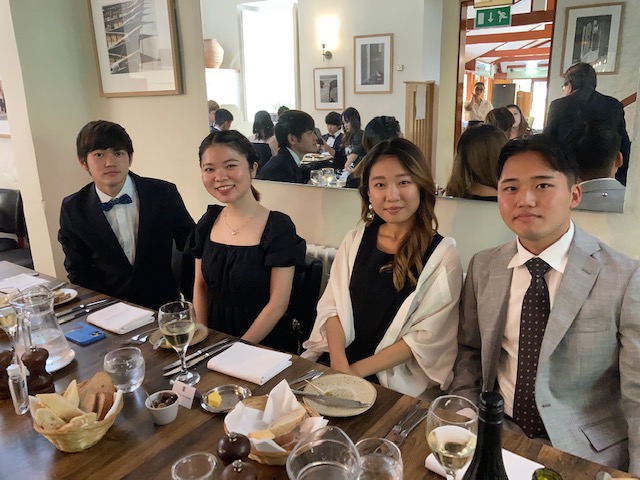 During this event, we gave out numerous prizes to the students. Firstly, everyone received a certificate and handshake from our Principal Professor Kosuge.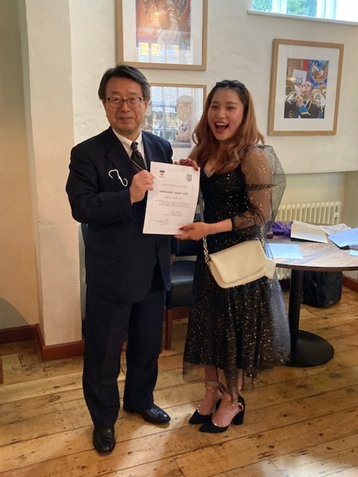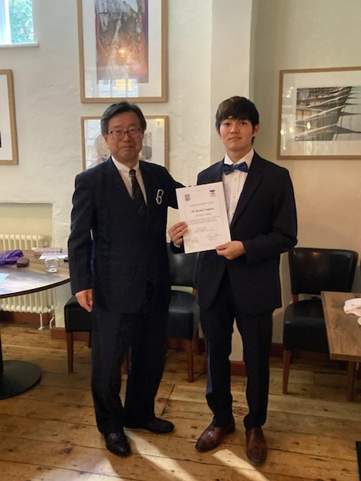 After a heart-warming and encouraging speech from our Bursar, Andy Davies MBE, further prizes were announced. This terms recipient of the Vice Chancellors Durham University Award for Academic Performance was Miss Mami Sakae, Van Mildert College. She had demonstrated a consistent positive attitude and an excellent linguistic improvement.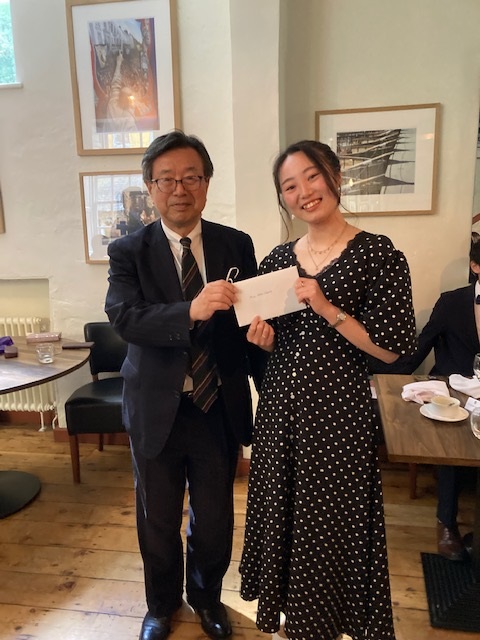 Next, an award for Integration on campus was deservedly given to Mr Ginjiro Tamura from Collingwood College. He has been an absolute star in Durham and made multiple friends in Collingwood and actively participated in campus life – he has been a super ambassador for TUID.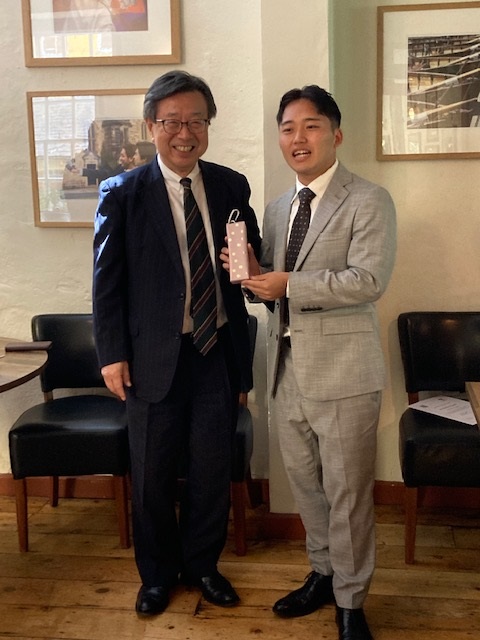 The Development award was given to Miss Kasumi Yamada from Collingwood College. She was given this to reward her determination to improve and her consistent positive attitude.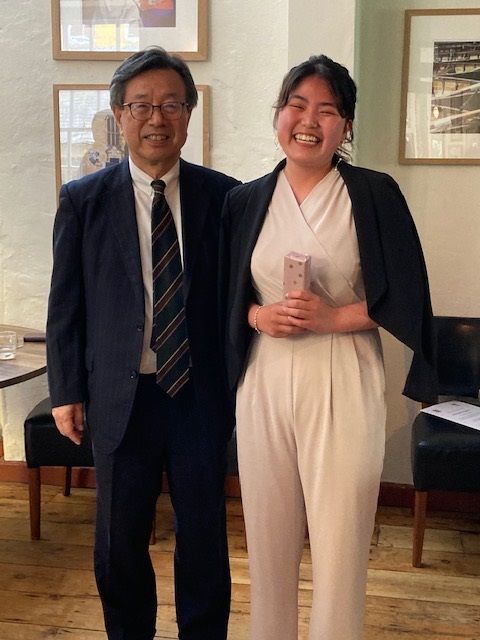 5 students were also congratulated for 100% attendance this term - Miss Kasumi Yamada (Collingwood College), Mr Ginjiro Tamura (Collingwood College), Miss Kotone Yamaguchi (Van Mildert), Miss Yuki Nakamura (St Mary's) and Miss Azusa Shimokawa (Collingwood College).
Finally, the college points winner for the term was announced and with 1025 points, Collingwood College were victorious. All of Collingwood accepted the shield after a term of hard work gaining points in class and for positive behaviour and actions.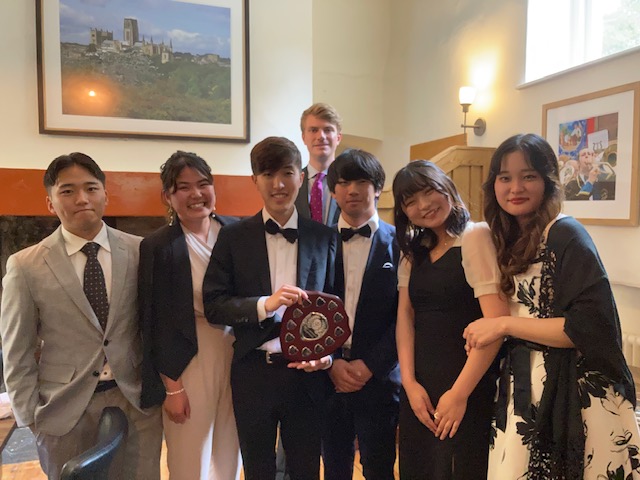 Professor Kosuge ended the event with a heartfelt speech in which he told students to remember the time spent in Durham fondly and wishing them luck and success for the future. Thank you to all of our wonderful students this term – we will miss you and wish you well!
---
Return to Blog
Added Friday 2nd September 2022