Blog: Christmas 2022
Added Monday 12th December 2022 by Conrad Newman (Return to Blog)
またクリスマスの季節がやってきました。キャンパス内にはクリスマスツリーがいくつも飾られ、授業でもクリスマスソングを歌ったり、クリスマスカードを書いたりとクリスマス一色の一週間でした。今期の最終日には恒例のクリスマスパーティが開かれ、ゲームや歌で盛り上がりました。最後にサンタさんも登場し、学生達全員にプレゼントをくれました。皆様も楽しいクリスマス&素晴らしい新年をお迎えください!
It's that time of year again! As we got into December, Teikyo came down with a bout of Christmas fever!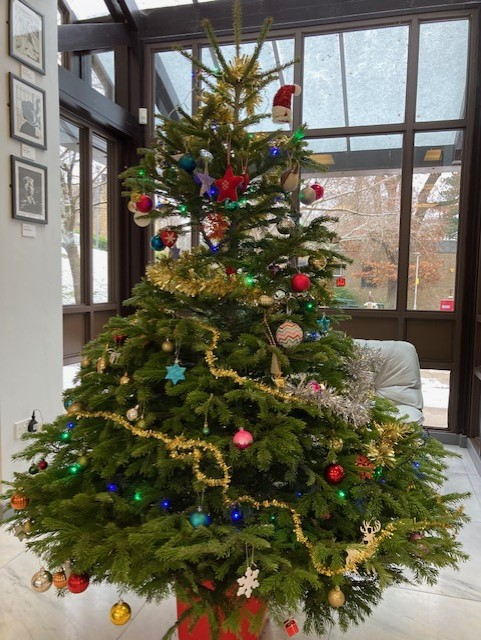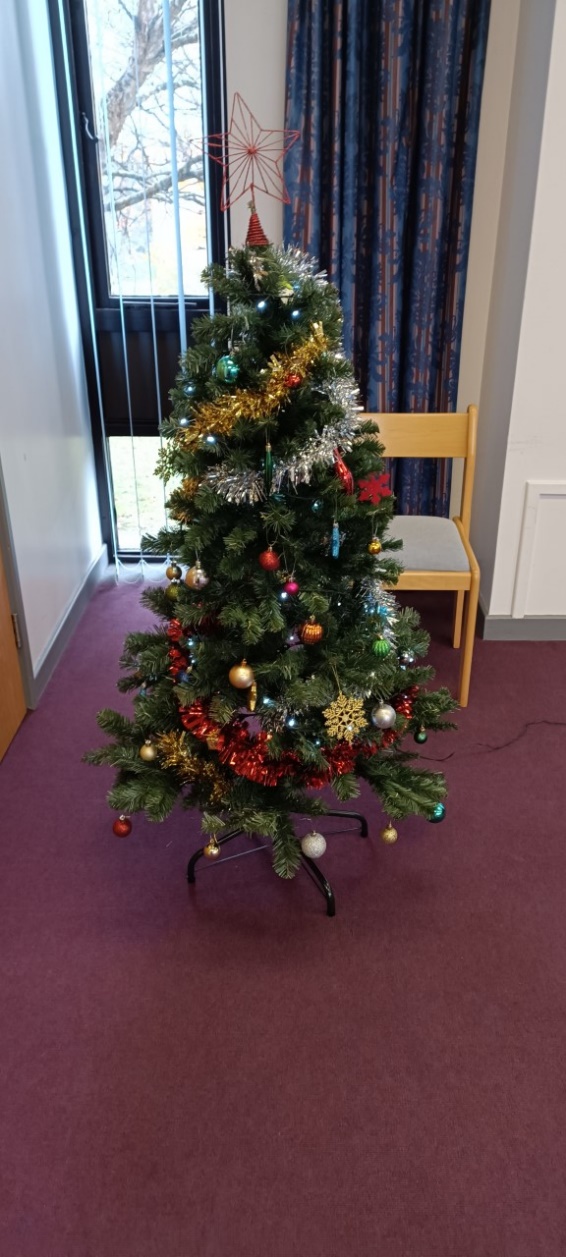 It began with the teachers and students decorating LHCC ready for Christmas, with trees going up all across the building. We all had great fun adding baubles, tinsel, lights and angels to each tree, whilst singing along to some classic Christmas songs.
As we got into our final week, even more Christmas activities took place. We had carol singing with Jill, a class on the nativity scene with Nicholas, Christmas card making with Grace and a Christmas quiz with Conrad! Students were able to learn about how we celebrate Christmas here in the UK.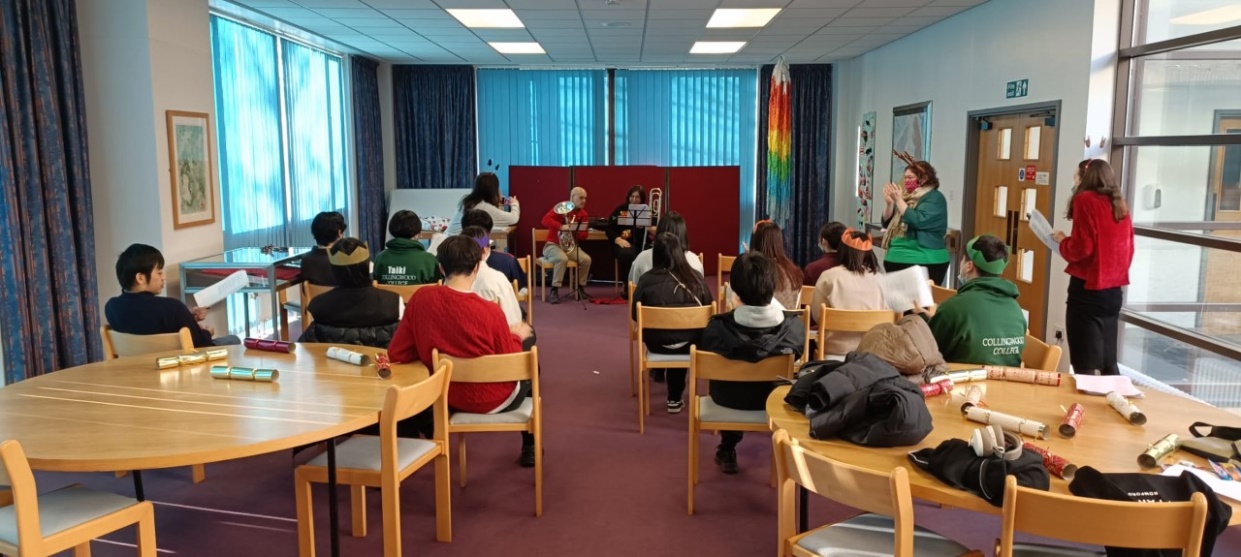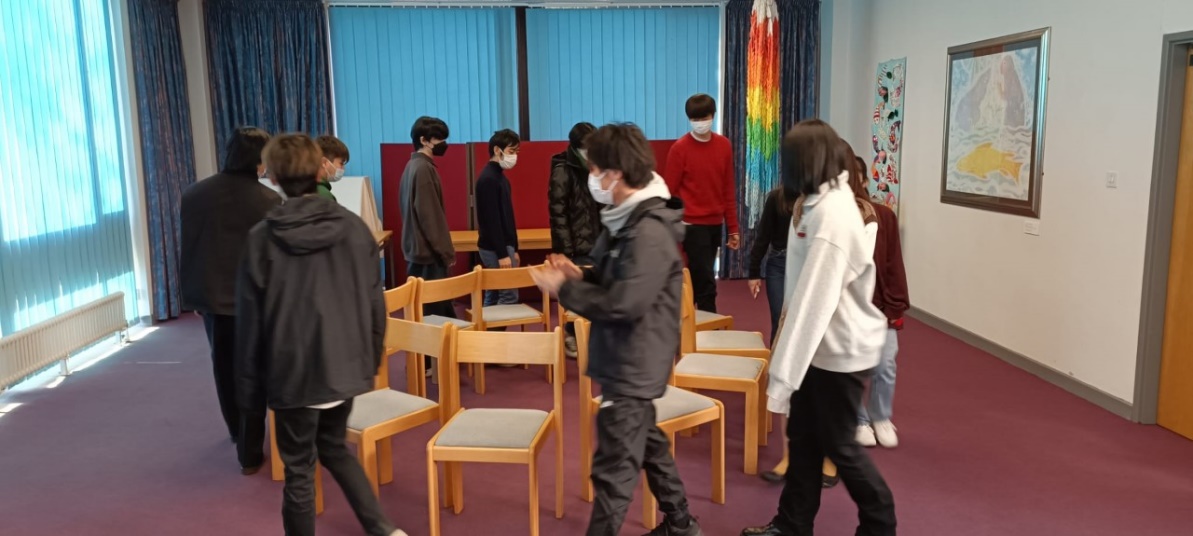 On the final day of term, students and staff came together for their annual Christmas Party! With Christmas games including "Pass the Christmas Parcel" and "Build a Snowman", students won delicious Christmas prizes.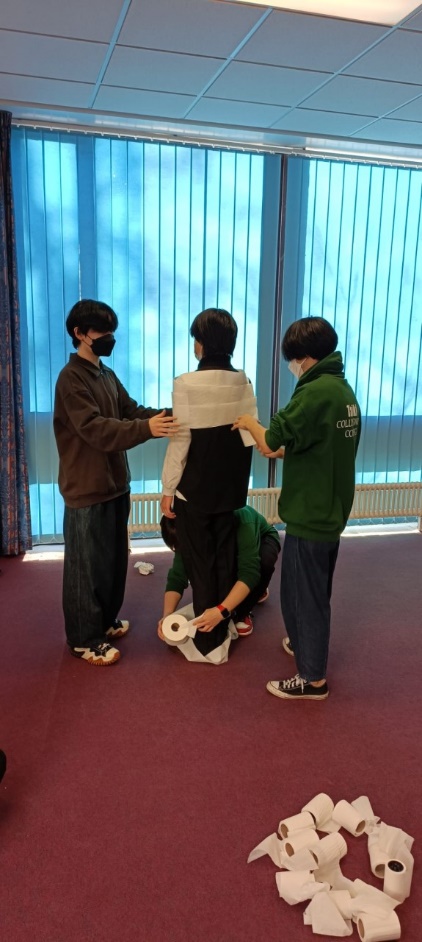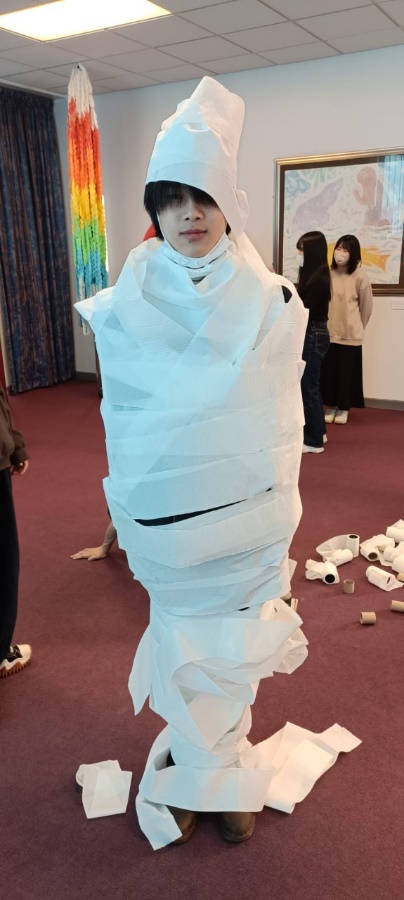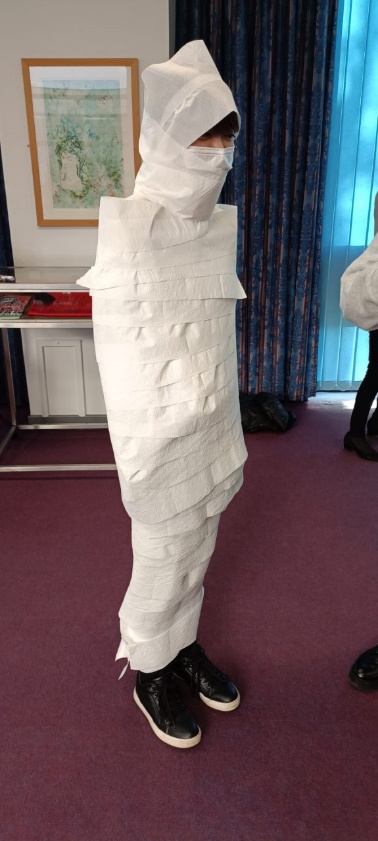 Christmas snacks and drinks were provided, before we were treated to some wonderful carol singing led by Jill and her husband Jim! "Jingle Bells" and "Frosty the Snowman" were particular highlights.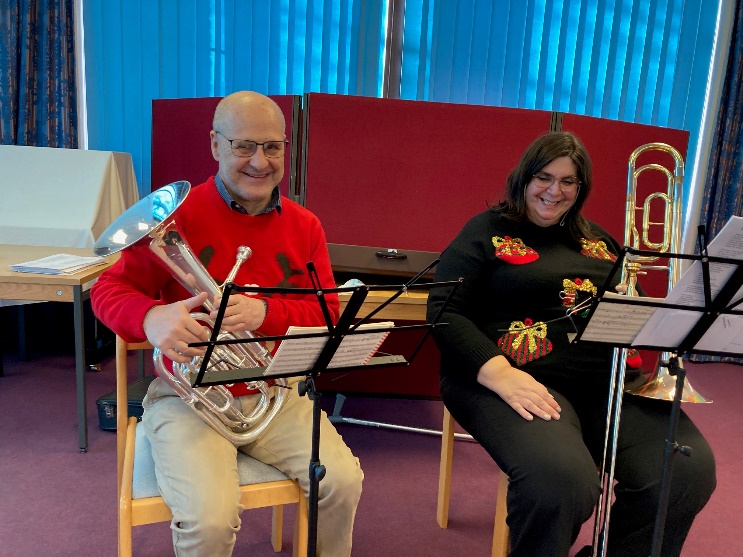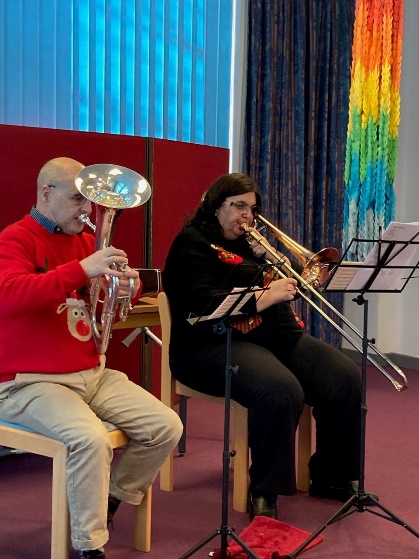 Following the lovely music, the students and staff were then visited by a very special guest indeed. Santa Claus made the long journey all the way from the North Pole to be there and deliver his Christmas presents for the students! After exchanging gifts, Santa said farewell to the staff and students, and headed back home to prepare for the busy Christmas period.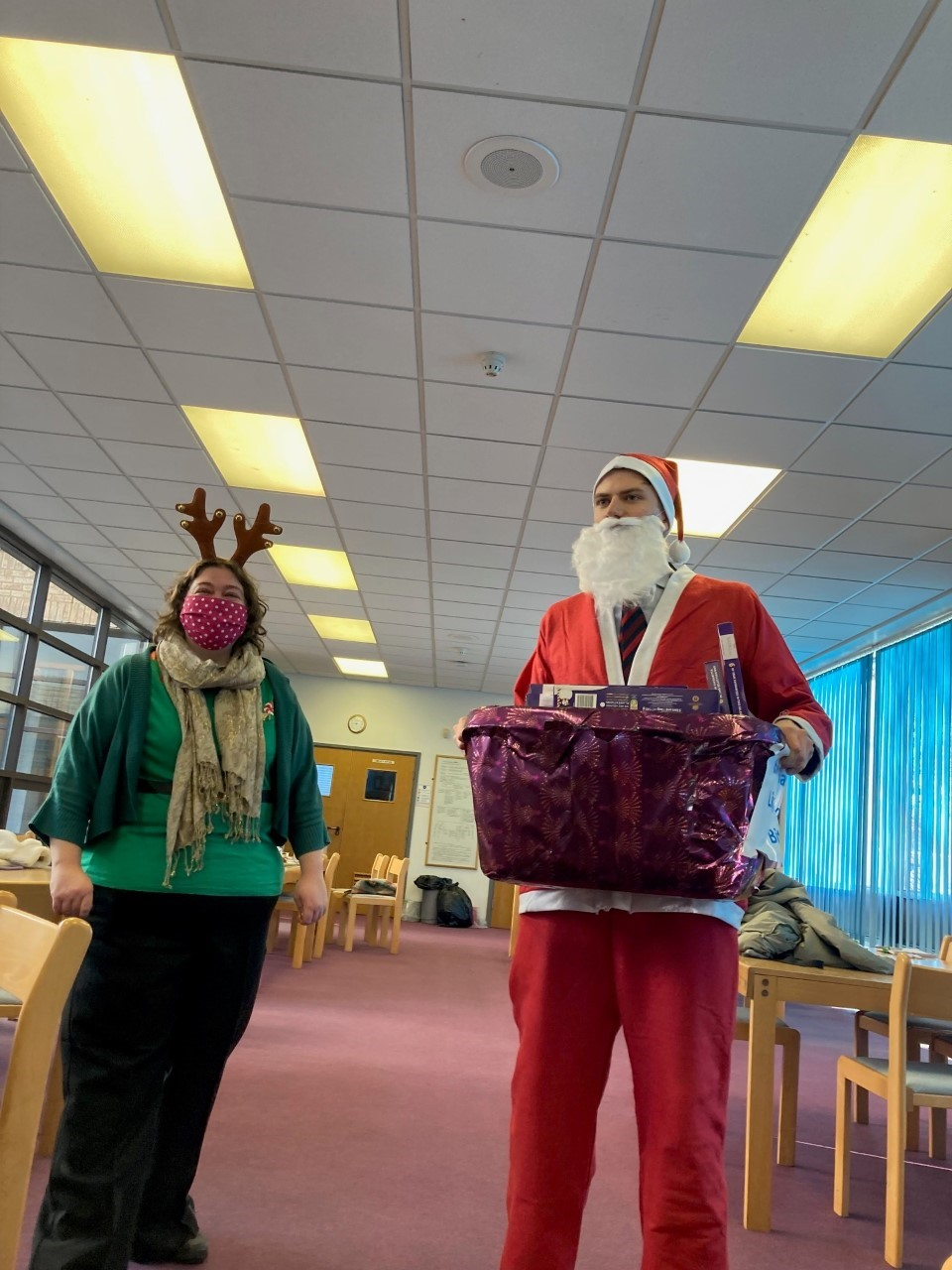 Also saying farewell are our wonderful GCP students, who fly back to Japan soon, whilst our Main Course students prepare to leave for language school and their homestays across the UK. We wish students, staff, readers and all friends of Teikyo a Merry Christmas, and a Happy New Year!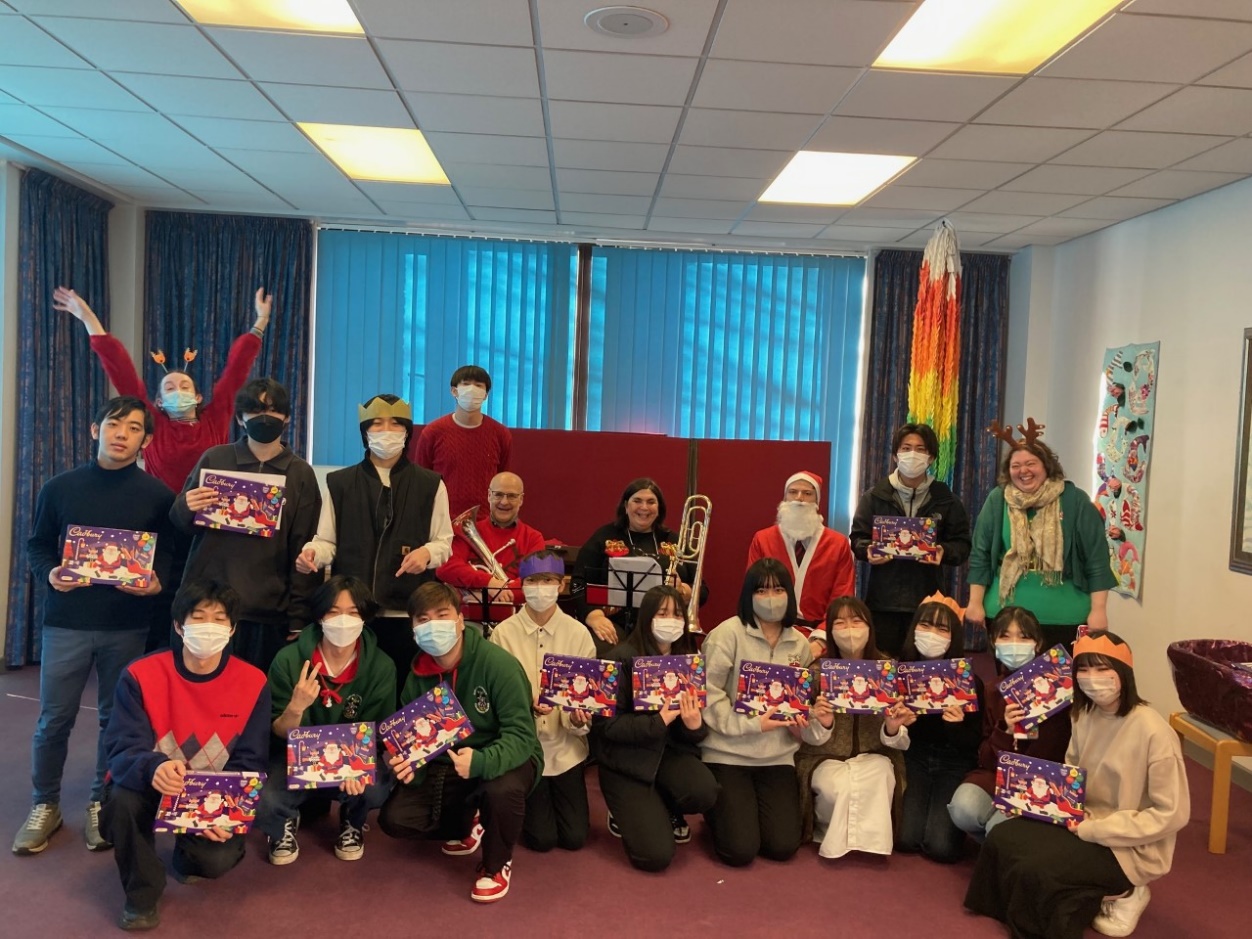 ---
Return to Blog
Added Monday 12th December 2022