Blog: Whitby Trip
Added Friday 3rd May 2019 by Jack Burlison (Return to Blog)
先週の土曜日、22名の帝京大生たちは美しい港町・ウィットビーを訪れました。ウィットビーはBram Stokerの小説「ドラキュラ」でドラキュラ伯爵が初めてイギリスに到着する舞台となっています。そうした文化・歴史にあふれた町でフィッシュ&チップスを楽しむなど、充実した1日を過ごしたようです。
Last Saturday the group of 22 Teikyo University students travelled by minibus to the beautiful and historic seaside town of Whitby! We arrived near the Memorial to Captain James Cook, the famous 18th century explorer, and walked through the Whalebone Arch on the way down into Whitby town.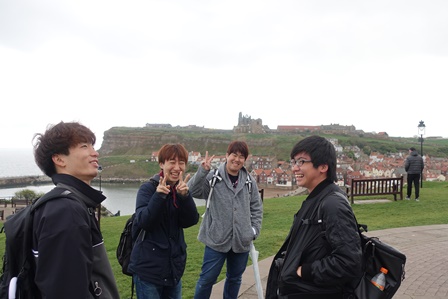 In Bram Stoker's classic novel 'Dracula', Whitby was the place where Dracula himself first arrived in the UK. This is perhaps the inspiration for Whitby's twice-yearly goth weekends, and the students were interested to see many people dressed in gothic-style costumes! We walked across the bridge, through the town and then up the 199 steps to the ruins of Whitby Abbey, a wonderful old monastery that dates back to the 7th century.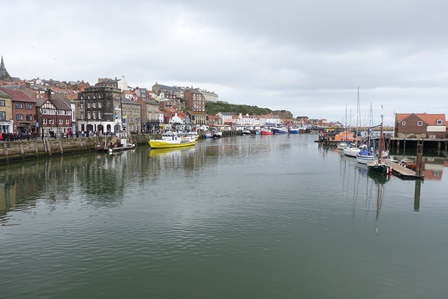 Then, to round off the visit, most of the students went to get traditional fish and chips from one of Whitby's high-quality fish and chip shop restaurants.We had a great time in Whitby!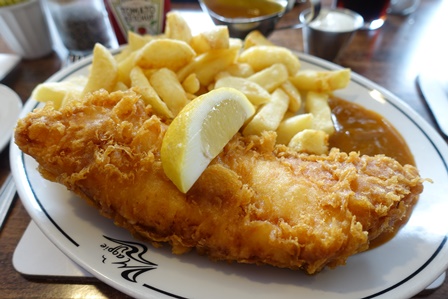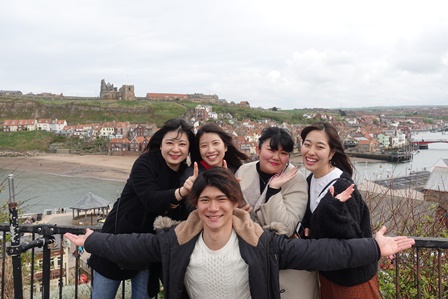 ---
Return to Blog
Added Friday 3rd May 2019