Blog: Barcelona Field Trip
Added Monday 8th July 2019 by Jack Burlison (Return to Blog)
先週、今期最大のイベント、バルセロナへの研修旅行がありました。学生たちはスペインの文化・歴史に触れ、充実した時間を過ごしたようです。バルセロナで訪れた名所、観光地、文化活動などを以下にご覧ください!
Last week we had one of the most exciting events of the term – a field trip to Barcelona, Spain!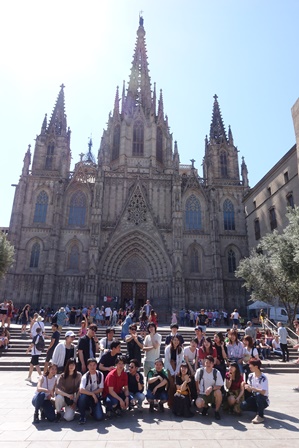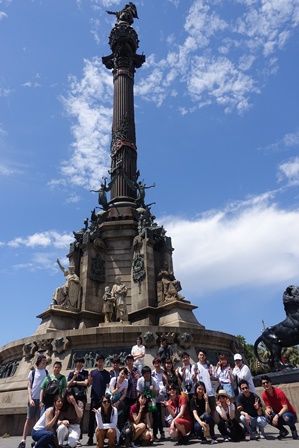 We checked in to our lovely 4-star hotel in the centre of Barcelona on the evening of Monday 17th June, and woke up refreshed the next day to find out what the city had to offer. After a delicious breakfast we were on our way to Catalonia Square in the heart of the city. From there we took a gentle walk down Las Ramblas and through the Old Town to visit both Barcelona Cathedral and the wonderful Boqueria Market. Eventually, we reached the harbour and the Christopher Columbus Monument. Later in the day, we went for a traditional Spanish meal of tapas and paella at a local restaurant on Las Ramblas, followed by a classic Flamenco dance show. It was a really enjoyable first day in Barcelona!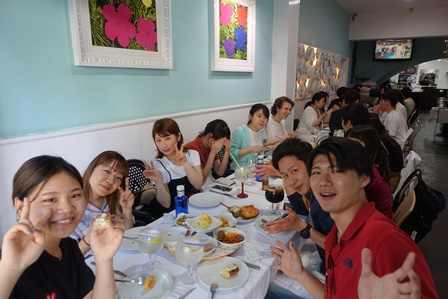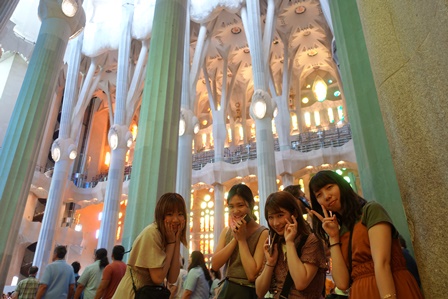 The next day we went to visit the Sagrada Familia, the awe-inspiring cathedral which is the greatest work of Barcelona's most famous architect, Antoni Gaudi. The weather in Barcelona was perfect, so later in the day we went to the beach to sunbathe and swim in the Mediterranean Sea. In the evening, we took the metro to see a beautiful water show called the Magic Fountain of Montjuic.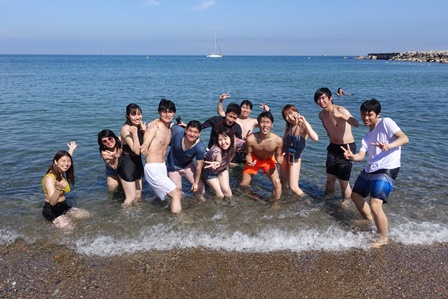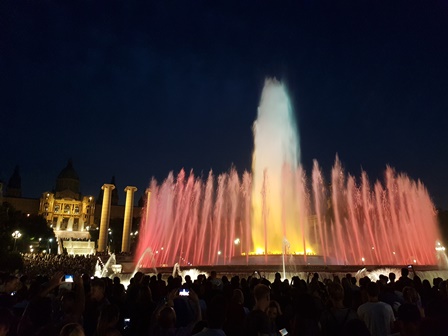 On Thursday we had a choice of interesting activities. Some students went to see some more of Barcelona's beautiful Gaudi-designed buildings, such as Casas Mila and Batllo. Another group went to Camp Nou, the stadium of Barcelona FC, one of the world's greatest football teams. A final group travelled to a town called Figueres to go to the Salvador Dali Theatre-Museum. In the afternoon, we all went together up into the hills above Barcelona to visit Park Guell, another of Gaudi's wonderful design projects.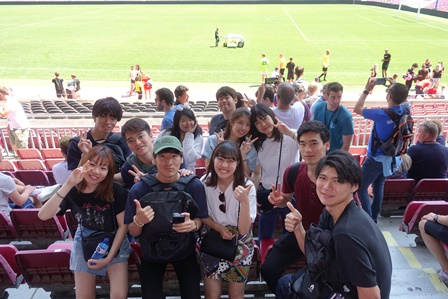 Friday was our final day in Barcelona, but our evening flight time meant we had most of the day free to continue exploring the city. In the morning, the students went to the Picasso Museum or Barcelona's Chocolate Museum, and in the afternoon we had some time spare to go on a boat tour or do a little shopping before our trip back to Durham.
We all had a wonderful time on the Barcelona field trip!
---
Return to Blog
Added Monday 8th July 2019