Blog: Teikyo University of Japan Music Evening
Added Friday 8th June 2018 by Jill Johnson (Return to Blog)
6月6日水曜日、4年目となる「帝京音楽の夕べ」が開催されました。帝京大ダラムキャンパスに多くの来客を迎え、ダラム生によるバイオリン、ピアノ演奏や今関校長のギター演奏を満喫。後半は帝京大生によるコーラス、そして盆踊りで大いに盛り上がり、盛況のうちに会を終えました。
Wednesday 6th June 2018
The fourth Annual Teikyo Music Evening was once again lucky enough to be held on a warm summer evening in Durham.
The Teikyo University students and staff welcomed friends from Durham University and the local community to the Lafcadio Hearn Cultural Centre for an evening of music and dance with a buffet and drinks for all compered by Mutsuaki Kuno and Ryubi Nagata.
Performers this year included violinist Pamina Husseini and pianist Tom Sutton playing Erik Satie's 'Je Te Veux'. Pamina played 'The Shape of you' by Ed Sheeran followed by 'Meditation of Thais' by Jules Messenet.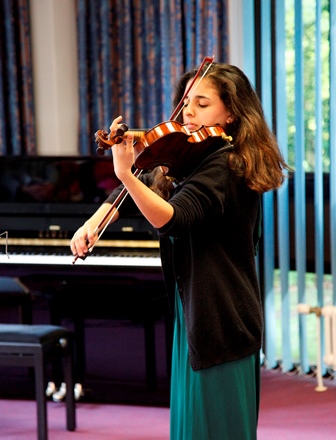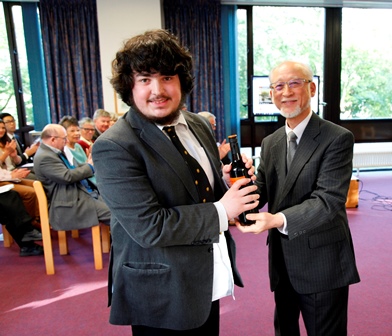 Professor Imaseki concluded the first half playing 'Prelude no .1' by Heitor Villa Lobos and 'Home' by Andrew York on classical guitar. After enjoying the buffet and a chance to vote in the Teikyo photography competition, the concert restarted with Miss Hanami Kobayashi on vocals accompanied by Dr Colin Crowder on guitar who performed three songs: - 'Somewhere over the Rainbow' made famous by Judy Garland in 'The Wizard of Oz', 'It's only a Paper Moon' by Paul Whiteman and 'The Rose' from the film of the same name sung by Bette Midler.
The Teikyo students then sang 'Country Road' by John Denver and 'Wherever you are' by One OK Rock. Following a quick change into Yukata's the 12 students entertained the guests with three traditional folk dances;-Yosakoi Sohran Bushi, Tanko Bushi and Tokyo Ondo. The Tokyo Ondo, a popular bon odori dance which the guests were encouraged to join in with, brought the evening's festivities to a close. It's safe to say a good time was had by all.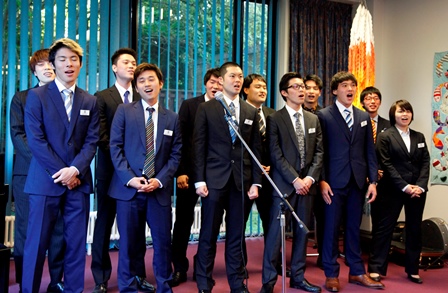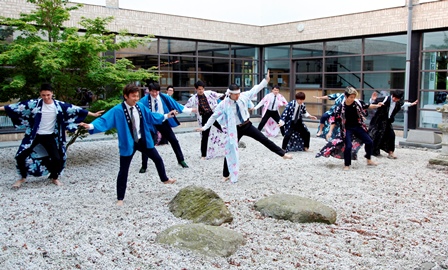 ---
Return to Blog
Added Friday 8th June 2018