Blog: Wharton Park
Added Wednesday 27th September 2017 by Helen McAree (Return to Blog)
帝京大ダラム分校生6名は、ダラムにあるワートン・パークで日本文化を紹介するイベントを開催しました。折り紙や書道、浴衣の試着や日本語レッスン、箸を使ったゲーム等、様々な日本文化を紹介し、子供たちからお年寄りまで多くの来場者に喜んでいただいたようです。また、来春も開催予定です。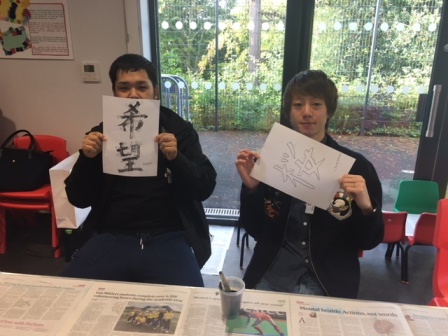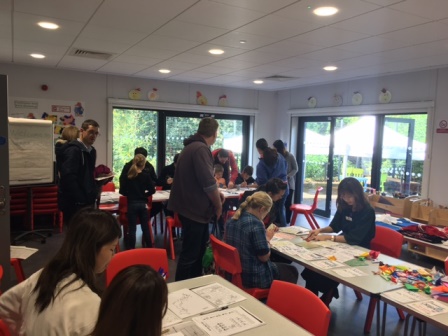 We recently held a small Japanese Culture Morning at Wharton Park in Durham city. This was the second occasion we had held such an event and it provided popular with the parks visitors on both occasions.
6 new Teikyo students went with Yuki and Helen to show people origami, calligraphy, chopstick skills, Japanese language and yukata dressing. It was a great chance for the students to speak to visitors in English and explain aspects of Japanese culture.
We had many visitors who all showed great interest in the tasks on offer. Some were families with young children and other older retired people showing that those of all ages have an interest in Japan.
Wharton Park has recently been reopened in Durham city after a massive redevelopment. It is a beautiful spot, especially as autumn starts to show its colours in the city.
We'll return to Wharton Park in the spring with the next group of students.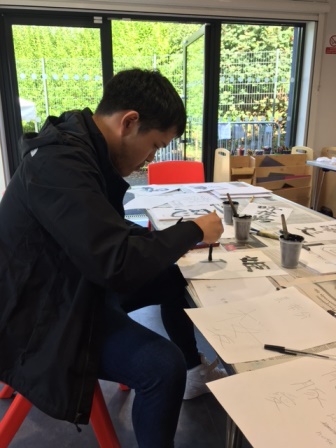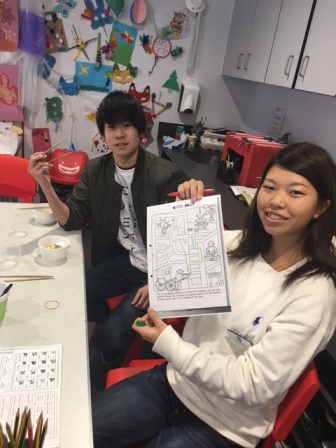 ---
Return to Blog
Added Wednesday 27th September 2017