Blog: Wadham College, Oxford
Added Wednesday 12th April 2017 by Steven Wilson (Return to Blog)
4月5日水曜日、22名の春期生たちが無事イギリスに到着しました。素晴らしい天気に恵まれた中、まずはオックスフォード大学、ワダム(Wadham)カレッジに向かいました。そこでは、ワダムカレッジの歴史や日本の民族音楽学に関する講義を受けたり、食堂でイギリスの味を堪能したりしました。特に、大ホールでのフォーマルディナーでは、ハリーポッターのホグワーツの世界に入り込んだような気分を味わえたのではないでしょうか。オックスフォードの街を散策しながら、学生同士やダラム分校スタッフとの親交を深める貴重な時間となりました。
On Wednesday 5th April, Teikyo Durham greeted 22 new students at Heathrow Airport, where the group continued their journey to Wadham College in Oxford! With the weather on our side, we were able to see Oxford in its finest light.
The students were lucky enough to experience two comprehensive lectures delivered by Dr Chapman who spoke about the history of Wadham College and Dr Service, who is an expert in the field of Japanese ethnomusicology. The catering team at Wadham College were very hospitable to our students, and will have no doubt given our students a great first impression of British food! The group were lucky enough to experience a formal dinner in the Great Hall of Wadham College, which left many of the students feeling like they were in Hogwarts!
The rest of their time was spent seeing the sights of Oxford and playing sport in the Oxford University Parks, which was a great way for the students to get to know each other and the staff at Teikyo University in Durham!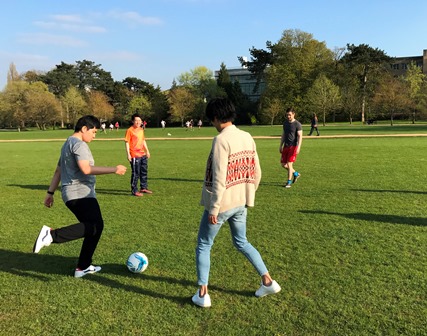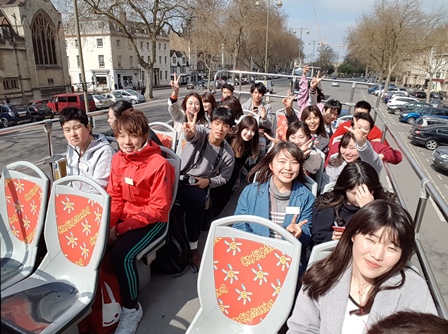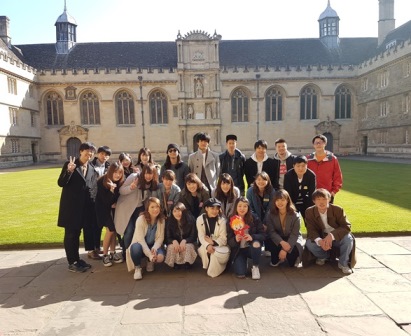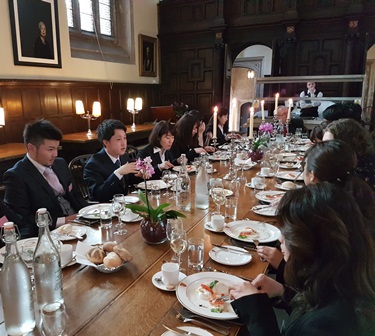 ---
Return to Blog
Added Wednesday 12th April 2017