Blog: UK Field Trip
Added Friday 3rd November 2017 by Jack Burlison (Return to Blog)
今年のUKフィールド・トリップは、バース、ブリストル、ストラトフォード・アポン・エイボンの3都市を訪ねました。最初の訪問地はローマ人達が愛した天然の温泉地バース。ブリストルへ向かう途中にはクリフトン吊り橋を見学。ブリストルではSSグレート・ブリテン号(博物館船)を楽しみ、最終日にはシェークスピアの生誕地ストラトフォードでイギリスの誇る文豪について学びました。写真からも、充実した楽しい旅の様子が伝わりますね。
This year the UK field trip visited the cities of Bath, Bristol and Stratford-upon-Avon.
Our first stop was Bath, an ancient city much loved by the Romans for its natural hot springs. Bath has no shortage of beautiful Georgian architecture and we saw the Royal Crescent, The Circus, Pulteney Bridge and Bath Abbey before heading into the Roman Baths at the heart of the city. We saw the naturally-heated pools, got a view of life thousands of years ago when the Roman Empire ruled England, and even got a chance to drink some of the mineral water.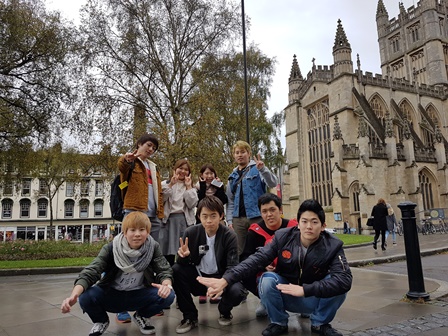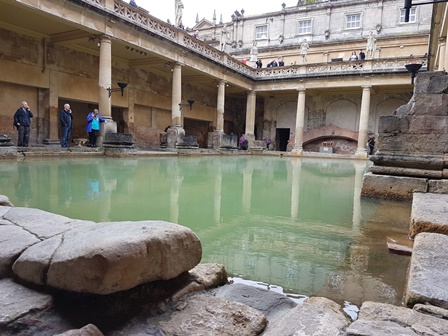 On the second day we went to the famous Clifton suspension bridge, to take some photos of the landscape on the way to Bristol. Once in the city, we crossed the river on the ferry and climbed Cabot Tower, for another wonderful view of the city. Some students then went to Bristol Museum while others went shopping in the city. At the end of the day we went to see the SS Great Britain. Now functioning as a museum ship, the SS Great Britain was built in 1845 and was the largest and most technologically advanced ship of its time, often considered the great-grandfather of all modern ships! We saw what life would have been like at sea in the 1800s, and some brave students even climbed the rigging!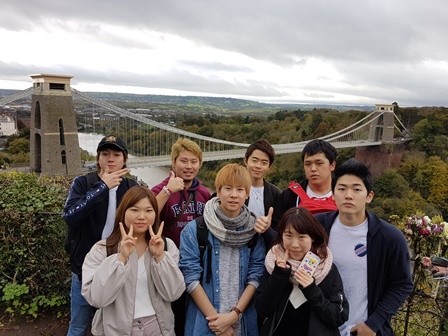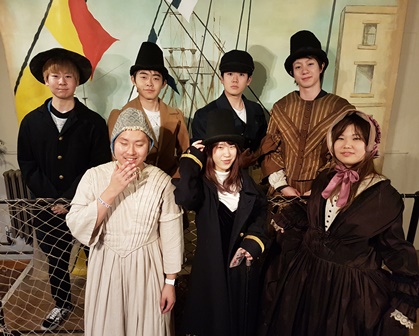 On the third day we visited Stratford-upon-Avon. Stratford-upon-Avon is a beautiful town with old-fashioned buildings and peaceful canals, and is famous as being the home of William Shakespeare - widely regarded as the greatest playwright of the English language. We visited Shakespeare's Birthplace and Shakespeare's New Place to learn more about his life, his family and his stories. Later, we had a chance to do some shopping or explore the town some more before our return to Durham. Overall, this year's UK field trip was a really enjoyable experience!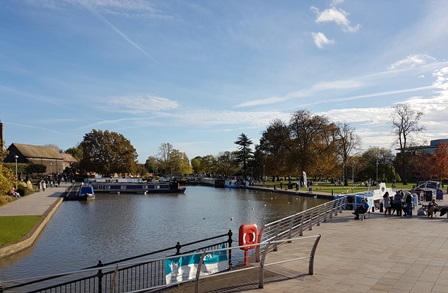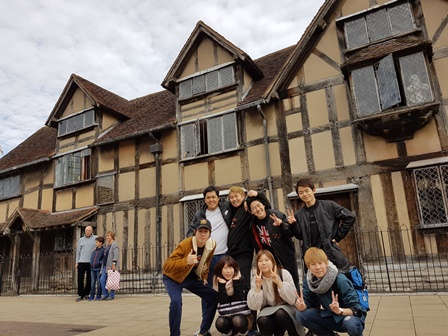 ---
Return to Blog
Added Friday 3rd November 2017