Blog: Freshers' Week
Added Wednesday 11th October 2017 by Jill Johnson (Return to Blog)
10月初めの週、ダラムは大学新入生たちで溢れていました。皆が新しい出会いを求めて新学期を迎えるこの時期は、帝京大生たちにとってもイギリスで友達を作る最高のチャンスです。特に今年は、ダラム大聖堂での入学式典にも参加することができました。フレッシャーズ・フェアでは、ダラム大学の様々なクラブ活動やサークルが紹介され、帝京大生たちも参加できます。これからが楽しみですね。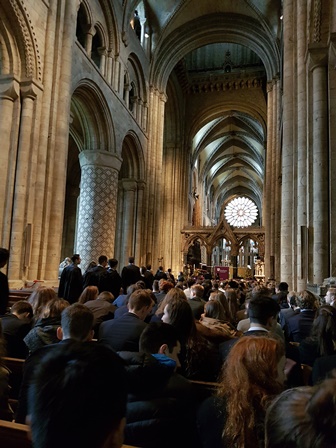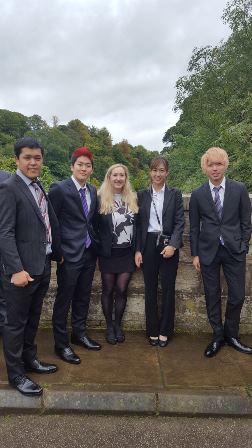 Durham saw a massive influx of new students (Freshers) last Sunday.
All the college and accommodation blocks are full of students all wanting to make friends and enjoy everything that Durham has to offer. It is the ideal time for the Teikyo students to make new friends and enjoy lots of new experiences. On Wednesday the Teikyo students joined in with the Matriculation ceremonies with their colleges in Durham Cathedral, which was an awe inspiring event, led by the Vice Chancellor of Durham University.
The students have also enjoyed their first formal dinners in college and sampled the exciting events on offer to Fresher's too!
Freshers' fairs are held in the Student Union and in each college where Teikyo students can again join with the Durham students and join many different clubs and societies ranging from football, rugby and Ultimate Frisbee to Orchestra and Brass Band or even the Chocolate Appreciation society.
The week will end with Fancy Dress discos before the Durham courses begin.
What an exciting week to be a Teikyo student in Durham!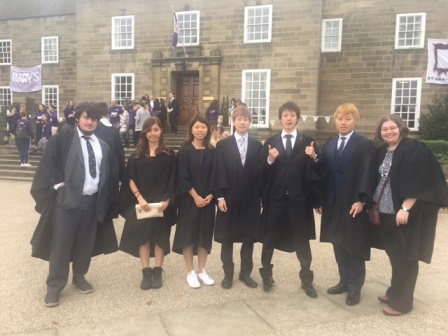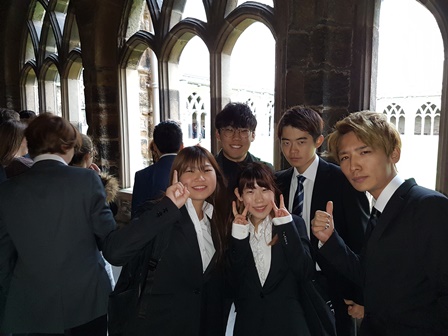 ---
Return to Blog
Added Wednesday 11th October 2017