Blog: Farewell Dinner
Added Thursday 9th February 2017 by Helen McAree (Return to Blog)
17名の秋期生たちのさよならパーティがセント・メアリーズ・カレッジで催されました。ダラムでお世話になった方たちを招いて、最後の楽しいひとときを過ごしました。この日のメニューは味噌汁、鳥の南蛮漬け、抹茶のパンナコッタという日本食メニューでした。今関校長のギター演奏や帝京生Mikakoさんによるピアノ演奏、ダラム生のチェロやピアノ演奏を楽しんだ後、各賞の授賞式も行われました。全員、大きく成長して日本に帰国します。フライトは土曜日。皆さんの無事の帰国をお祈りしています!
As our 17 students time in the UK draws to a close, we celebrated the last 6 months at our Farewell Dinner, held at the Kenworthy Hall, St Mary's College. As well as being the final time all of our students and staff could gather together, the evening was a fantastic chance for us to say 'thank you' to members of the local and university community who have supported our students experience here. This formal occasion was attended by 44 guests this year.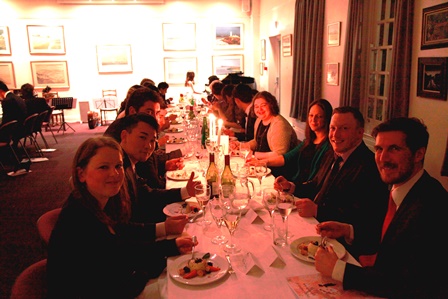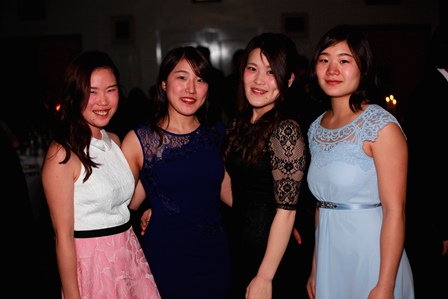 The menu for the evening, created especially for the event by Head Chef Paul Embleton, was inspired by flavours of Japan. The starter was 'Miso Soup', followed by 'Chicken Nanban' and concluded with a 'Matcha (green tea) Panna Cotta'.
During the evening, we were able to hear some live music performances. Firstly, our Principal, Professor Imaseki treated us to some pieces on acoustic guitar. One of our departing students, Teikyo student Miss Mikako Sato played Chopin on piano followed by Collingwood College Teikyo Rep Mr Young-In Youn performing his own composition also on piano. Finally, Durham University student Mr Callum Ellis performed some contemporary cello pieces.
The Farewell Dinner is also an opportunity for us to award some students with prizes to acknowledge their contribution and academic efforts. Prizes this term went to Mr Jumpei Tanaka (Durham University Academic Award - £125), Miss Yuka Mizuno (Academic Improvement), Mr Daijiro Mineishi (Sports Contribution), Mr Daichi Okuma (Cultural Integration) and finally Miss Mikako Sato (Musical Contribution). The next College Points winners were also announced…check our next blog post next week for more details!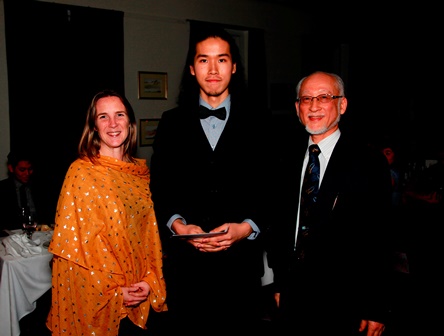 The evening had a lovely atmosphere and students chatted confidently at dinner with guests. Thank you to everyone who attended for making it such a lovely event.
Our students are now packing and will depart from Durham on Saturday. Safe travels back to Tokyo everyone!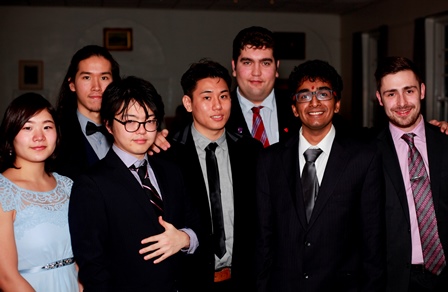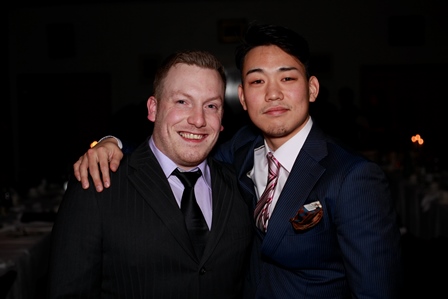 ---
Return to Blog
Added Thursday 9th February 2017