Blog: Art Exhibition Opening
Added Friday 9th June 2017 by Jack Burlison (Return to Blog)
今月、帝京大学ダラム分校のリーディング・ルームにおいて、デイビッド・ベナブルズ氏の絵画展を開催しています。先週の土曜日、盛大な開会式典が開かれ、多くの来訪者がありました。デイビッド氏が日本を訪れた際に目にした、現代の日本の風景を描いた作品が23点展示されています。この絵画展は今月末までの開催です。
This month Teikyo University in Japan in Durham is delighted to host a new exhibition by the talented artist, Mr David Venables.
The Voyage 'A Japanese Journey' is a body of work inspired by David's recent travels to Japan. The exhibition is comprised of 23 works of art depicting diverse scenes of life in modern-day Japan, from a busy fish market, to road workers in the foothills of Mt Fuji, to a traditional Shinto Shrine.
On Saturday we held the grand opening of the art exhibit in the Lafcadio Hearn Cultural Centre. To help set the theme of the day Colin Young's Shodai Ryu group came in to do a dramatic demonstration the Japanese katana-based martial art in the Zen Garden.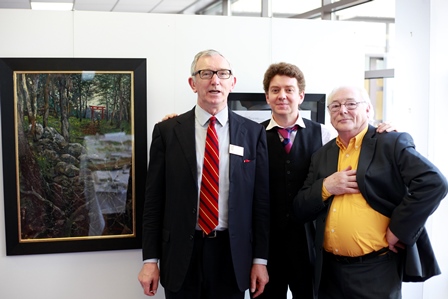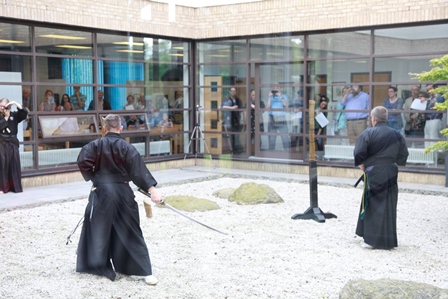 This was followed by a well-attended private viewing in the Reading Room, accompanied by Collingwood's Young-In Youn and Teikyo's own Itsuko Morofuji on piano.
The paintings remain on display in the LHCC until the end of the month.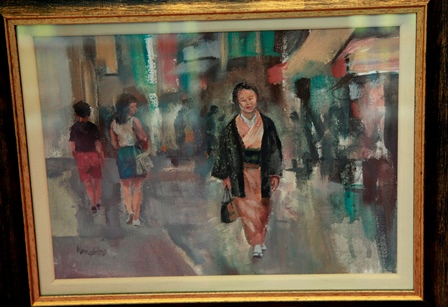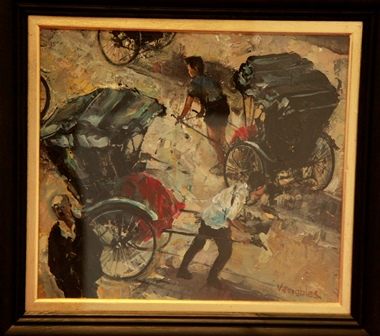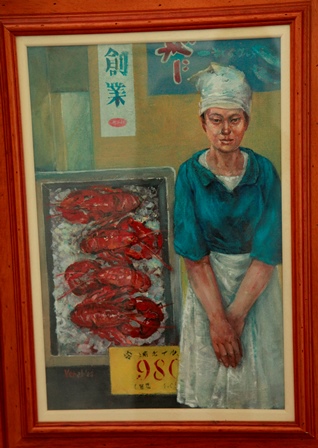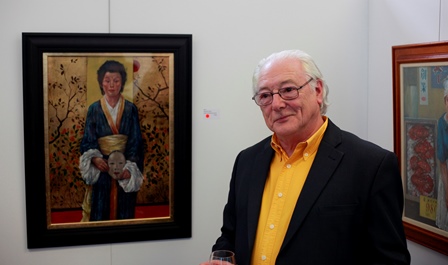 ---
Return to Blog
Added Friday 9th June 2017