Blog: 10 things about... Collingwood College
Added Thursday 12th October 2017 by Jack Burlison (Return to Blog)
帝京大生の三分の一が所属するコリングウッド・カレッジは、現代的でとてもフレンドリー、そして活気溢れるカレッジです。学生数もダラム大学の中でも最大級、スポーツがとても盛んで優秀なことでも知られています。その他にも、コリングウッド・カレッジの知られざる10のポイントをご覧ください。
A third of Teikyo students in Durham are members of Collingwood College, a large, modern college with a friendly and energetic atmosphere. Read on to find out 10 interesting facts about Collingwood College:
Collingwood was founded in 1972, in memory of the mathematician Sir Edward Collingwood.
Collingwood is one of Durham's largest colleges, with around 440 freshers this year and over 1500 students in total.
Collingwood's mascot is a stag (called Colin G. Wood).
Collingwood's motto is "Aime le Meilleur", Love the Best.
Collingwood College is the best at sport, having won the Durham University College Sport Trophy for the last six years.
Collingwood College Football Club is the largest university football club in the UK, with fifteen football teams (13 men's and 2 women's) competing in the Durham University intercollegiate league.
Collingwood was the first college to have its own Multi-use Games Area, which can be used as a football pitch, or for many other sports.
Collingwood has an active music society and its own recording studio.
Thanks to generous donations, Collingwood College is currently undergoing a multi-million pound construction project which will provide it with a renovated bar and common room, a new fitness suite with dance studio, and a 200-seat multi-purpose theatre.
Collingwood has a statue of Colin (the stag) watching over the college grounds. Inebriated students occasionally climb on the statue and, due to the angle of the head, often break its left antler. Because you can only buy the replacement antlers in pairs, Collingwood is said to have a cupboard filled with right-side antlers somewhere in the college.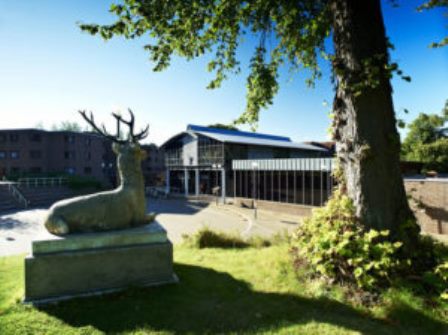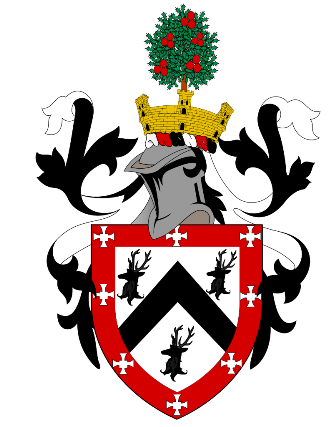 ---
Return to Blog
Added Thursday 12th October 2017