Blog: Launching Our New Website
Added Thursday 28th April 2016 by (Return to Blog)
新しいウェブサイトが完成しました。このブログページでは、帝京分校生たちのイギリス留学生活を写真とともに紹介していきます。
A very exciting moment has just arrived! I am delighted to announce that our University's new website and blog have been launched, and they are ready for you and the world to view. We, Teikyo University of Japan in Durham, have been in Durham, UK for 26 years. In fact, we celebrated our 25th anniversary last year. We are a branch campus of Teikyo University in Tokyo, one of the largest and leading private universities in Japan. Teikyo University is also celebrating its 50th anniversary this year.
In the milestone year of 2015, we decided to build a completely new website which will provide information about what we have been doing here, and useful information on what we will do for our students and for Durham University students, including local people. We have been extremely busy working on the preparation for the launch of the revised website. And today we are proud to announce the launch of our new website.
In this blog site you may read blog posts written and posted by our staff. I hope you will enjoy reading them at your ease or watching a video clip while enjoying your favourite tea or coffee.
I am Masao Imaseki, Principal of the Teikyo University Durham Campus. I have been in Durham for almost two years, enjoying the life of this historic city. Not only in Durham, but also around the city there are many interesting spots to visit. I have never had any difficulty making a weekend-trip plan! In fact, the other day I visited Alnwick Castle, which is located to the north of Durham, to participate in its Cherry Blossom Festival Project with Teikyo University students. The Castle with its 900 years of history has a huge garden and it was a film location for Harry Potter's Hogwarts and the TV drama Downton Abbey. On this blog you can see some pictures taken at the site, showing what our students did on 23rd April.
My hobby is playing the classical guitar and I am now practicing Milonga by Jorge Cardoso. Someday in the future you will be lucky or unlucky enough to listen to me playing guitar. Until then.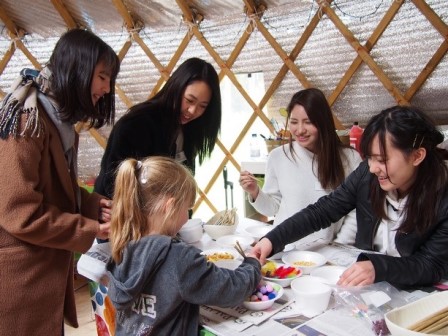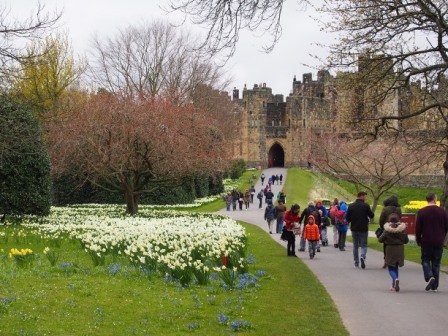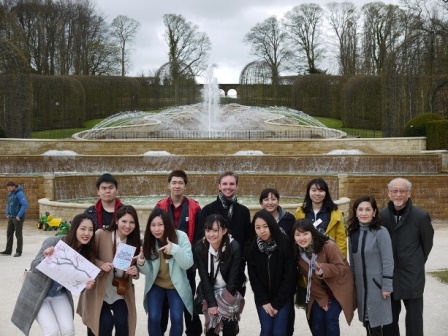 ---
Return to Blog
Added Thursday 28th April 2016