Blog: European Field Trips
Added Wednesday 13th July 2016 by (Return to Blog)
先月、帝京大ダラム生たちはヨーロッパ研修旅行に参加しました。はじめの研修旅行はイタリア、フローレンス地方へ。ヴィーナスの誕生やダビデ像など多くの美術作品に触れる旅でした。二つ目の研修旅行はスペイン、バルセロナへ。ガウディの最高傑作サグラダ・ファミリアを訪れたり、スペインの名物料理パエリアを楽しんだりしました。また、バルセロナFCのスタジアムや太陽がまぶしいビーチにも行きました。
Last month our students took part in two exciting European field trips, firstly to Florence, Italy.
We saw the majestic dome of Il Duomo (Florence's Cathedral), the many famous statues of Piazza della Signoria and Florence's ancient bridge, the Ponte Vecchio. Florence is also home to some excellent museums and art galleries. We saw Botticelli's The Birth of Venus in the Uffizi and Michelangelo's David in the Accademia, just two of Florence's countless treasures.
The Italy field trip also featured a day trip to Venice, where we had the chance to explore the city and visit St Mark's square. Many students enjoyed travelling around Venice by water taxi, saying it was one of their favourite experiences in Italy.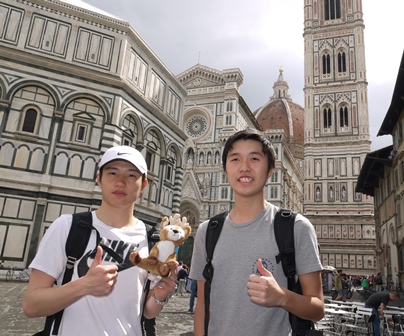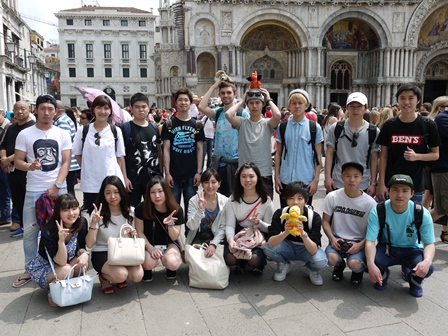 The second European field trip took the group to Barcelona, Spain, a vibrant city on the coast of the Mediterranean sea. Barcelona is well known for the many works of the architect Antoni Gaudi, including the beautiful Park Guell and the Sagrada Familia - Gaudi's finest work, an awe-inspiring cathedral still under construction even 132 years after it was begun!
We ate paella and crema catalana in restaurants on La Rambla and sampled fresh food at Barcelona's market Bouqueria. Other highlights of the trip included visiting Barcelona FC Stadium, the Chocolate museum, watching traditional Flamenco show at a local club, the Montjuic Fountain water show, and a sunny day at Barceloneta beach!
The European Field Trips are a fantastic opportunity for our students to experience the sights, cultures and foods of other countries, making memories that they will remember forever!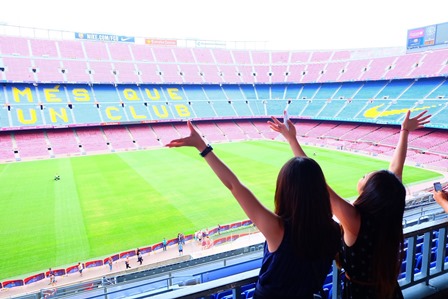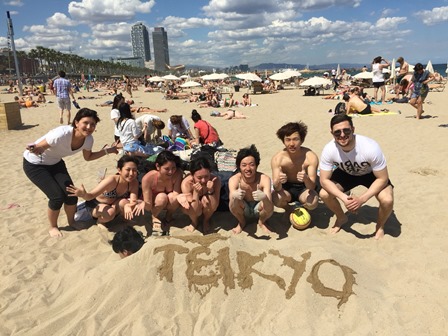 ---
Return to Blog
Added Wednesday 13th July 2016