Blog: Edinburgh
Added Tuesday 27th September 2016 by Helen McAree (Return to Blog)
先週末、帝京大分校生たちはスコットランドの首都であるエジンバラを訪ねました。途中、イングランドとスコットランドの境界に立ち寄り記念撮影をしたり、エジンバラでは観光や買い物、美術館めぐりなどを楽しんだりしました。バグパイプの響く中、スコットランドの文化に触れる充実した一日を過ごしたようです。
Last weekend, our new Teikyo students visited the capital city of Scotland, Edinburgh. Before we arrived, we made a stop at the 'England/Scotland' border crossing which was a great spot for plenty of photos despite the very strong gales.
Upon arriving into Edinburgh, we had a walking tour of the city which took in the old and new areas as well as the Castle and the Royal Mile. The students were especially impressed with the array of tartan and many bought souvenirs featuring their favourite prints. Some made the trip up to Carlton Hill for a great view of the city.
With the sounds of bagpipes in the air all day, many students visited the National Museum of Scotland. Those more interested in art went to the National Gallery. At the end of the day, there was some time left for shopping along the famous Princes Street. It was a great day and everyone really enjoying exploring some Scottish culture.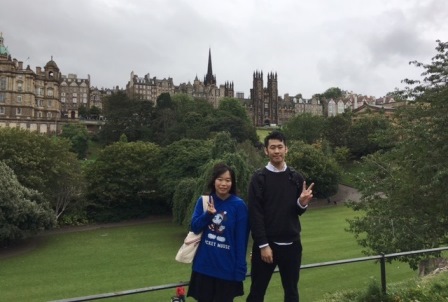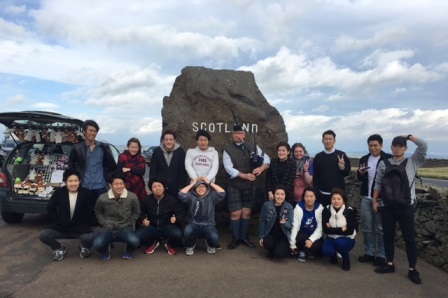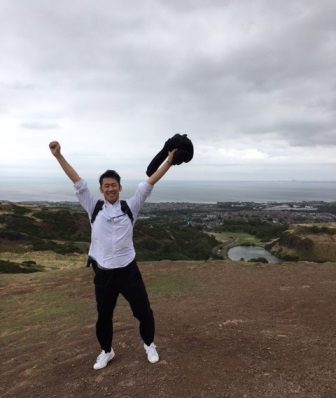 ---
Return to Blog
Added Tuesday 27th September 2016